CD Review: Spoon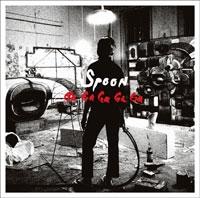 Ga Ga Ga Ga Ga Merge
---
Music •••½ Sound •••½
What do you get when you add some upscale production to Spoon's trademark mix of yearning vocals, jittery tempos, and pounding electric piano? You get, I kid you not, Billy Joel.
Track 7, "The Underdog," is the Austin band's first collaboration with hotshot L.A. producer Jon Brion, who brings studio polish and a horn section - and damned if the result doesn't sound like a Glass Houses outtake, complete with leader Britt Daniel doing a dead-on Long Island accent. And it's a terrific song, with the fist-waver chorus "You've got no fear of the underdog / That's why you will not survive" - unusually straightforward for Spoon but right in line with Joel's output during his brief punk period.
Given Daniel's gift for mimicry, the Joel resemblance may well be intentional. After all, Spoon's last album, Gimme Fiction, opened with a Prince cop ("The Beast and Dragon, Adored") that sounded as much like vintage Revolution as does nearly anything on Planet Earth. But "The Underdog" is an important track for the band, proving that Daniel is a classic-model pop songwriter when he wants to be. And it brings out the warmth that's often hidden behind the austere sound of Spoon's albums.
WHERE TECHNOLOGY BECOMES ENTERTAINMENT