CD Review: Sly and the Family Stone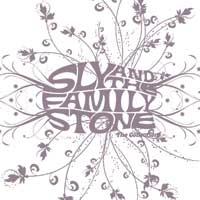 The Collection Epic/Legacy
---
A Whole New Thing ••½ Dance to the Music ••• Life ••• Stand! •••• There's a Riot Goin' On ••••½ Fresh ••½ Small Talk •• Sound (overall) ••••
Now that Syd Barrett is gone, Sly Stone has pretty much sewn up the title of Rock's Greatest Living Tragic Burnout. So, at the very least, the seven CDs in this slipcased
Collection
of long-overdue Sly and the Family Stone remasters (also available separately) - spanning the group's long, strange trip from the good vibes of the Summer of Love (1967) to the self-absorption of the Me Decade (1974) - provide a reminder of just how tragic that burnout truly is.
Here was a guy who literally remade pop music in his own image (and in rather short order, it needs to be added) - a guy who created some of the smartest and most uplifting music of his time (hell, of all time) but who then, for a variety of reasons only partly of his own making, let his success and his genius just sort of dribble away. And now, 40 years after the release of his first album (and many years, too, after all the arrests and all the rumors and all the ballyhooed comebacks that never happened), we can assume that nothing of any further importance will ever be forthcoming from Sly. But hey, if recent press reports are to be believed, at least he's at last living contentedly in self-imposed exile. That's gotta count for something, I suppose.
In any case, I've got good news and bad news about the reissues. On the plus side, Legacy and the series' heroes - reissue producer Bob Irwin and mastering engineer Vic Anesini - have done their usual impeccable job with the sonics. This stuff has never sounded better - and if you listen under a good pair of headphones, you'll be discovering little instrumental and vocal details for weeks to come.