CD Review: Dungen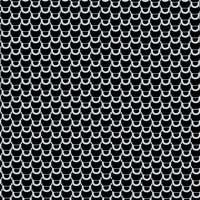 Tio Bitar Kemado
---
Music •••• Sound •••
Unless you're conversant in Swedish, you won't understand a word of
Tio Bitar
. The title translates into English as
Ten Pieces
, and this fourth album by Dungen (pronounced "
doon
-yen") does indeed offer ten musical pieces. Don't let the language barrier or Dungen's nearly unclassifiable panoply of sound put you off, because - well, just think of the first time you heard Frank Zappa, Gong, Beck, or some equally offbeat but alluring artist take off for parts unknown.
Dungen is largely the work of Gustav Ejstes, who sings, writes the music, and plays a variety of instruments. He's a ferociously kinetic drummer, calling to mind the roiling, acrobatic style of Gong's Pierre Moerlen or Soft Machine's Robert Wyatt long, long ago. Dungen's other essential ingredient is guitarist Reine Fiske, one of those wunderkinds who can articulate any mood, lick, or notion that pops into his noggin.
On Tio Bitar, Dungen sets up a dense, swirling sonic vortex that suggests a gaggle of European hippies air-dropped into San Francisco in 1967. They meander unpredictably from lovely snippets of song to taut, full-bore jams, rather like Jefferson Airplane circa After Bathing at Baxter's. If ever a rock album bore out the truism that music is the universal language, it is this one, because you feel its meanings even if you literally can't understand a word of it. From the siren-strewn fury of "Intro" to the mystically jaunty psych-folk of "Familj" - complete with organ, 12-string guitar, flute, Byrds-like vocal chorale, and a merry fiddle to cap it all off - Tio Bitar is a trip, in the best mind-expanding, Merry Pranksters-ish sense of the word.
The sound quality, while still not exactly state-of-the-art, is an improvement over that of its predecessor, Ta Det Lugnt. And Fiske is, if anything, even more unbound and freewheeling here. Listen to Ejstes's drums and Fiske's guitar lock horns throughout the album, but especially on "Gör Det Nu" and the album's lengthy, garagey centerpiece, "Mon Amour." The latter is a killer track on which it sounds like Ejstes is singing "the juice of a lime." (He's not, of course.) The words give way to a Cream-like riff - a tease of "Sunshine of Your Love" - and then some accelerated, rubber-burning jamming, about which I can only say, "Oh, wow." And don't even get me started about the trip-hopping, Trafficking "Svart Är Himlen." Pure neopsychedelic bliss!
more Entertainment reviews Back to Homepage What's New on S&V