CD Review: Brad Paisley, Ronnie Milsap, Ashton Shepherd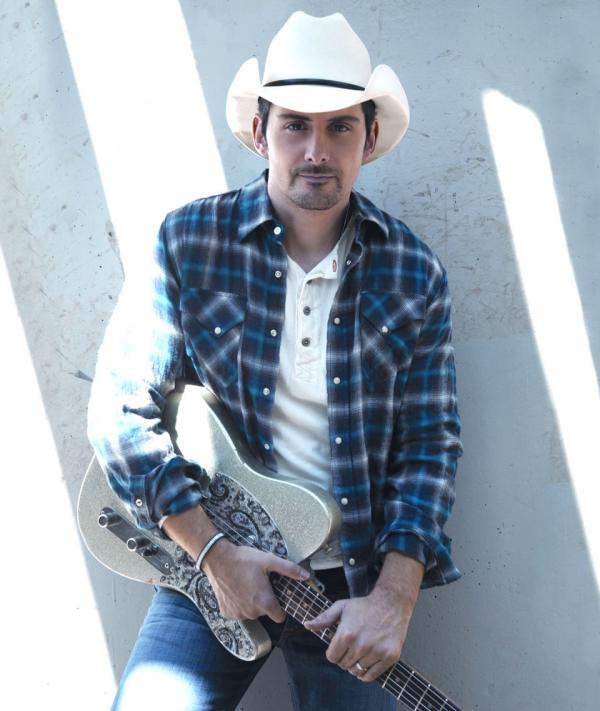 Throughout its long history, country music has often found itself staring at the mirror and trying to make sense of the reflection. While other popular genres tend to absorb and ultimately (if at times grudgingly) accept shifts in style and image as part of a generation-to-generation process, country invariably falls into identity-crisis mode whenever ch-ch-ch-ch-changes come a-callin' at Nashville's front porch. On one hand, it feels the tug of deep-seated traditions borne of banjos and boots. On the other hand, it wants to feel as current as (handheld) blackberries, (bar) shooters, and anything else up to date in Kansas City.
This past/present dichotomy is most protracted when the genre is looking the proverbial crossover-pop gift horse in the mouth. Over the decades, from Glen Campbell to Garth Brooks to Taylor Swift, country music has usually reacted to its biggest across-the-board successes by trying to reassure itself and its core audience that it's still "real." Whatever that means. And with so much pop and rock seeping into the Music Row feed these days, that concern seems to be on the minds and music of performers both young and old.
From three Southern-reared artists, we get albums all proudly proclaiming their allegiance to country, right there in their titles: Brad Paisley's This Is Country Music, Ronnie Milsap's Country Again, and Ashton Shepherd's Where Country Grows. Such salutes would seem to be to country in all its "Rednecks, White Socks, and Blue Ribbon Beer" glory (as the late Johnny Russell so wonderfully put it). Where each album goes from there, however, is a different story.
Brad Paisley is certainly looking to make a statement by calling his album This Is Country Music. The leadoff title track has the West Virginia native invoking Jesus, tractors, trucks, little towns, and momma, and he actually references country's reality check in the chorus: "Turn it up and sing along / This is real, this is your life in a song / This is country music." It's hard not to feel dismayed listening to this cliché-ridden cracker-barrel rollout, especially since Paisley's last studio album, 2009's American Saturday Night, progressively celebrated multiculturalism and even the Obama Presidency. With his dozen years of musical good will stored up, though, you can't come down too hard on him for this one song — especially since most of what follows is well above the current Nashville norm.
Paisley knows how to play to his strengths, both as a "regular guy" singer/songwriter and, more important, as an exceptionally gifted guitarist who's impressive not just for his technique but also for his adventurousness. Whether chicken-scratching on the down-home "Old Alabama," finger-picking on the folkish "Toothbrush," tripping like Dick Dale on the surf-rocking "Working on a Tan," or going all spaghetti-western tremolo bar on the instrumental "Eastwood," Paisley's joyous solos and energetic interplay with his band members save even the hokiest of songs. Such cornpones as the aw-shucks ballad "New Favorite Memory," the Tequila-soaked "Don't Drink the Water," and the pranky "Camouflage" might make you cringe, but that's part of Paisley's well-grounded charm. And with guest turns here by contemporary stars Carrie Underwood and Blake Shelton as well as older heroes Marty Stuart, Don Henley, Alabama, and, yes, even Clint Eastwood (that's him whistling à la Ennio Morricone), it's clear this is one 38-year-old who's comfortable with what he sees and hears in country's past and present.
Granted, there's not much of a nod to the more contemporary aspects of country music on Ronnie Milsap's Country Again. Then again, it's not really needed when you're able to conjure up as timeless a place as the legendary blind singer/pianist does in his music. Given a résumé that includes three nods as CMA Male Vocalist of the Year and some 35 No. 1 country-chart hits, it's unfortunate that Milsap's name doesn't come up more often in discussions of the genre's greatest all-time singers. Interestingly, that may be precisely because of the North Carolinian's wide-angled eclecticism, and his ability to slide so easily between country, R&B, soul, and pop.
From its title on down, Country Again does seek to remind listeners that Milsap is still very much around, and still more than capable of delivering the goods. It's tempting to take his warm, genial style for granted, but few singers could present an album filled with slow-to-midtempo ballads, predominantly driven by steel guitar and piano, and make it work as well as Milsap does here. From the affecting "A Better Word for Love" and the aching "Cry, Cry Darling" to the wistful "For a Minute There" and the softly grooving "Even Fools Get Lucky," he deftly folds touches of Ray Charles and Charlie Rich into his still potent pipes. It'd be nice if more artists understood that country and soul have always been two sides of the same musical coin. And that's no wooden nickel.
As in Paisley's case, the title track of Ashton Shepherd's Where Country Grows is all about the banjo-cued buzzwords: dirt roads, honeysuckle vines, back porches, Jesus, mama, and, oh yes, soldiers. Unfortunately, the contrivances just keep on a-comin' for this Alabama-bred singer/songwriter, who spends most of her time here on variations of the "break my heart and you'll pay" theme mined by Carrie Underwood and Miranda Lambert. "Look It Up" ("The word is 'faithful' / Look it up"), "I'm Just a Woman" ("And you're just a man"), and "That All Leads to One Thing" ("Closet clean, bags packed / Maybe you can guess where I'm at") all sound like they've been written on the basis of female focus-group results. And between those tunes and such stereotypical fare as "Beer on a Boat," "More Cows Than People," and "Tryin' to Go to Church," Where Country Grows is about as "real" as pandering can get. Look it up.