Best Subwoofers, Soundbars & Speakers of 2022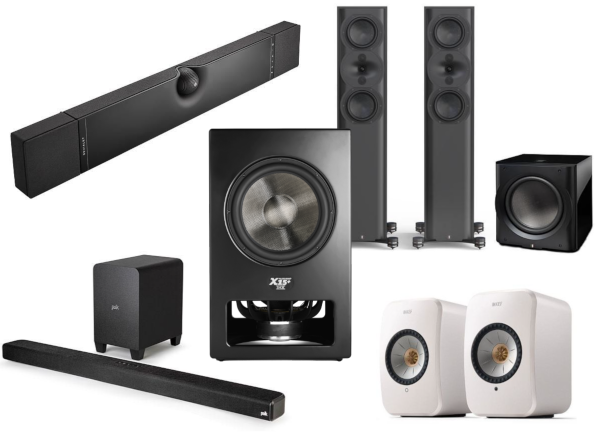 There's a good reason speakers are so popular in these pages. They make a difference! Pick the right ones and you are rewarded with an immediate improvement in sound quality. Whether you're buying a new set of stereo speakers, upgrading an existing suite of home theater speakers, or introducing a new subwoofer into the mix, the result should be transformative. A speaker that recreates the recording space in a mind-blowingly lifelike way. A subwoofer that punches you in the gut and gives new meaning to going low. Forget subtle. Forget straining to hear a difference. This is where
Sound & Vision
comes in. We've compiled capsule reviews of our 2022 Top Picks in subwoofers, soundbars, and speakers. With any luck, one or more of our recommendations will play a meaningful role in elevating your listening experience.
Subwoofers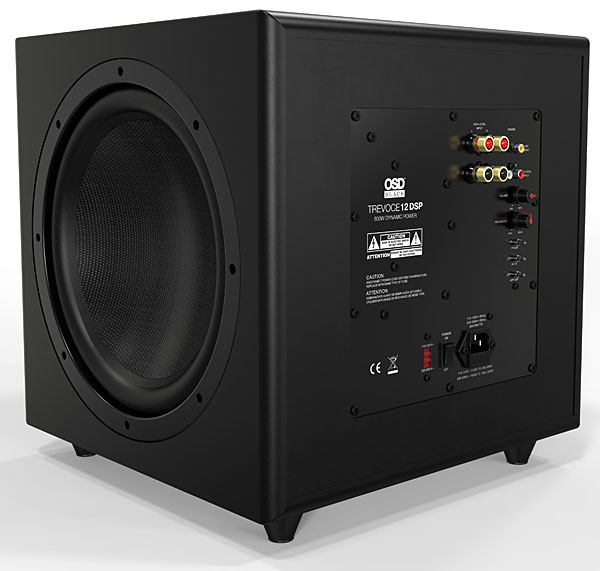 OSD Black Trevoce 12 EQ DSP Subwoofer: $600
If you don't know much about OSD Audio (OSD is short for Optimal Speaker Design), it might be time to start paying attention. We were caught off guard by the clean, deep bass emanating from the $200
Nero TubeBass 10 subwoofer
we reviewed last year so we wanted to see what OSD's $600 Trevoce 12 EQ DSP could do. We were not disappointed. The subwoofer mates a 12-inch woofer with two side-facing passive radiators, app controllable DSP with 25-band parametric equalization, and an 800-watt amplifier in a manageable 15-inch cube. There are also standard crossover, volume, and phase controls but you probably won't use them once you fire up the app.
Reviewer Al Griffin subjected the subwoofer to dual torture tests — one in a system set up for music, the other in a home theater dedicated to movie watching. The Trevoce 12 rendered the bass swells on Steven Wilson's "King Ghost" (The Future Bites) in a clean, dynamic manner and was able to convey the immense power of the deep synth-bass lines on "Valley" from The Orb's 1995 electronic album Orbus Terrarum. "I was impressed with how much of it I was hearing," Griffin noted, adding: "I was also able to push the volume to near-uncomfortable levels without losing clarity."
Movie time was every bit as impressive. When the plane gets hijacked and smashes into a hangar in the 2020 sci-fi action thriller Tenet, the impact was palpable, and Ludwig Göransson's droning, bass-heavy score was rendered in an appropriately dynamic manner — one that created the extreme tension the composer was no doubt going for. If you like the idea of nuanced performance from a subwoofer with an arsenal of controls that lets you really dial in the bass, the Trevoce 12 EQ DSP is well worth a look and listen.
AT A GLANCE
Plus
Deep bass from a compact design
DSP and app control
Minus
Control app not user-friendly
Unreliable auto on/off function
No wireless connection option
Full Review Here (posted 1/26/22)
Monolith by Monoprice 13-Inch THX Ultra Certified Subwoofer: $1,700
Tipping the scales at 153 pounds and commanding well over 2 cubic feet of space, Monoprice's new 13-inch bass beast is the latest model in its ever-expanding Monolith series and could be your last subwoofer — as long as you have the space (and budget) for it. The 13THX (our unofficial name) is a surprisingly no-frills affair featuring a tank-like custom woofer, which weighs 60 pounds on its own, a ballsy 2,000-watt (steady-state) amplifier, and an over-built triple-ported enclosure (foam plugs are provided for those who might want to experiment with different alignments).
There's no remote control, wireless connectivity, or app-controllable auto-EQ. Instead you get a straight-up, back-to-basics super subwoofer with a standard set of crossover and other controls (including "THX" and "Extended" EQ settings) that is dead flat below 18Hz and capable of hitting 115dB SPL at 25Hz. As reviewer Daniel Kumin put it ever-so vividly, "Unless you live in a decommissioned train station or are a convicted bass-felon with an ankle-monitor, Monolith's 13THX delivers more bass than you can use. Placed and balanced with care, you can be assured you are hearing whatever bass exists on a recording, at any level you desire. Period."
If you're wondering how the 13THX compares with one of those sub-compact subwoofer that uses watts and equalization to defy physics, the answer is it just keeps going while the smaller sub's limiting circuitry throttles back its output. Running through a series of movie and music torture tracks, including The Tomorrow War and "Bass I Love You" by Bassotronics, Kumin declared the Monolith 13THX "the most capable subwoofer I've ever enjoyed, and by a pretty wide margin." How's that for an unequivocal recommendation?
AT A GLANCE
Plus
Reference-level extension and output
Exceptionally flat, controlled response through crossover octaves
THX Ultra Certified
Minus
No auto-EQ/correction or remote control
Very big and heavy
No pass-through outputs
Full Review Here (posted 4/20/22)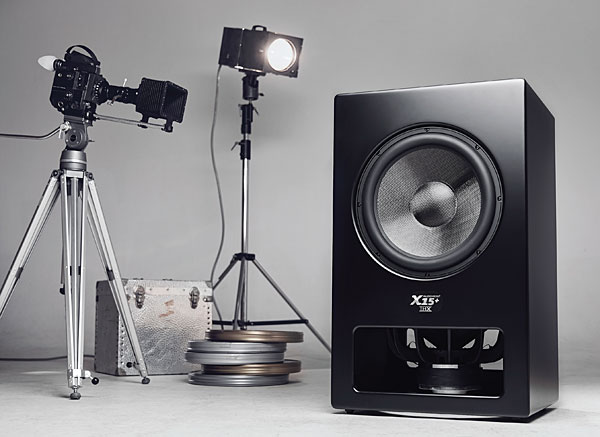 M&K Sound X15+ THX Dominus Certified Subwoofer: $5,999
One look at M&K's 33-inch-tall X15+ and you know you're in the presence of bass-ness. With a 700-watt (RMS) class-D amplifier and dual 15-inch custom drivers arranged in the push-pull configuration M&K founder Ken Kreisel introduced three decades ago, it is the subwoofer to beat. The X15+ is one of the first to achieve
THX Dominus Certification
, meaning it's guaranteed to reach THX levels in rooms up to 6,500 cubic feet while maintaining a flat frequency response and low distortion.
THX moniker aside, M&K has a storied history as a maker of reference-quality speaker systems and audio innovator, having invented the satellite/subwoofer speaker concept and introduced the first self-powered subwoofer back in the mid-'70s. As resident bass guru David Vaughn put it, "If you've never listened to a system with an M&K sub first-hand, it's something you need to experience…M&K models have a unique and extremely precise sound." Though Kreisel is no longer involved in M&K, the company continues to honor his principles, as evidenced by the impressive performance of its newest subwoofer.
Running through his usual battery of torture tests, Vaughn marveled at the precision and accuracy of the bass he heard — and felt. He was particularly impressed with the sub's ability to shrug off everything he threw at it and produce measurable output below 17Hz. In terms of sheer performance, he called the X15+ the best subwoofer he's tested in his two decades of reviewing audio products. If you're looking for the last word in bass from a sub that goes extremely deep and plays extremely loud in the largest of rooms, the M&K comes highly recommended.
AT A GLANCE
Plus
Deep bass response with extremely high output
Impeccable build quality
THX Dominus Certification
Minus
No built-in parametric EQ or room correction
No control app or handset
Full Review Here (posted 5/18/22)
Soundbars and Stereo Speaker Systems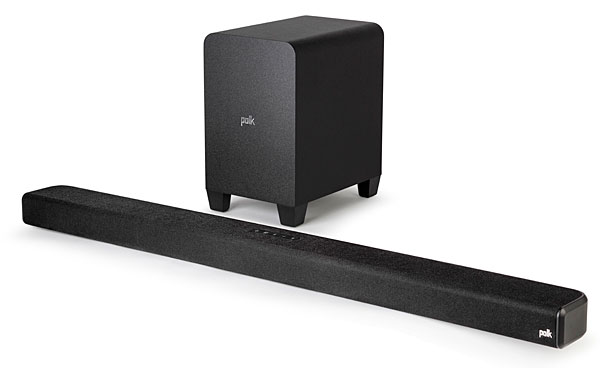 Polk Audio Signa S4 Soundbar: $399
Immersive Dolby Atmos sound for 400 hundred bucks is a tall order, yet that's what Polk is aiming for with its Signa S4 soundbar system, one of the least expensive Atmos-enabled bars money can buy. It's a pretty basic 3.1.2 setup comprising a compact wireless subwoofer and slender, 41-inch soundbar featuring three left/center/right driver complements and two up-firing height speakers. The system supports Bluetooth streaming and provides an eARC-compliant HDMI connection along with a USB port and optical digital and 3.5mm analog stereo inputs — the connections you need to greatly improve the sound of any TV. You also get a few useful "voice adjust" settings to prevent dialogue from getting lost in the mix, whether you're watching a movie or listening to music.
While it may be unrealistic to expect a system of this caliber to immerse listeners in a full-on 3D bubble — you'll typically need more speakers and a bigger budget to achieve that — the S4 excels at transforming ordinary TV and movie viewing into an engaging experience reviewer Rob Sabin described as "highly listenable" with warm, palatable sound and punchy, defined bass. "The best experience came from tracks that made good use of the height channels, such as "We Don't Talk About Bruno" from Disney's animated feature Encanto. The vocal counterpoints that emerged from different parts of the soundstage were distinctly separate in the S4's rendering." Though not perfect, the Signa S4 is capable of surprisingly spacious sound — better than what you might expect from a soundbar in this price category.
AT A GLANCE
Plus
Atmos height effects from a high value soundbar
Easy to set up and use
Small, well-integrated subwoofer
Good sonics for TV and movie watching
Minus
No expandability for surrounds
No network connection for music
No level adjustment for height channels
Better for movies than music
Full Review Here (posted 4/13/22)