Best Speakers of 2020 (So Far) Page 2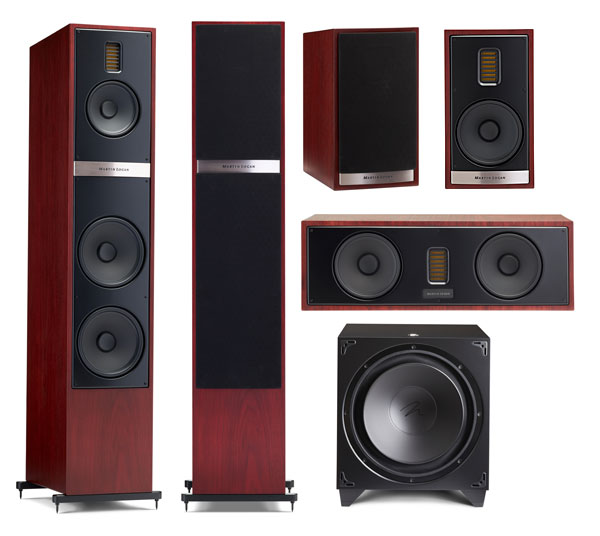 MartinLogan Motion 60 XTi Speaker System: $8,000 (as tested)
When MartinLogan unveiled a first-of-its-kind hybrid electrostatic speaker at the 1983 Consumer Electronics Show, high-end audio dealers loved what they heard and placed orders on the spot. Tall and slender, the appropriately named Monolith was sonically and visually striking. In the ensuing decades, the Kansas-based company built a reputation for delivering exceptional sounding speakers, expanding its offerings in recent years to include a more traditional line of speakers under the Motion banner. The six-piece Motion 60XTi system, assembled around the line's flagship tower speaker and Dynamo 1600X subwoofer, brings subtle upgrades in style and performance that translate into a fresh round of visual and sonic excellence — sound reviewer Mike Trei characterized as "powerful and smooth." Through all the chaos in
Avengers: Infinity War
, the Dynamo delivered a "tremendous wallop" without upsetting the grand sense of space conveyed by the system or marring the natural sounding dialogue.
AT A GLANCE
Plus
Refined sound
Powerful, feature-rich subwoofer
Minus
Tweeter on 60XTi tower sits high off the ground
60XTi tower requires careful placement
Revel PerformaBe Surround Speaker System: $20,500 (as tested)
Let's get this out of the way right up front: Revel's Performa Be is one of those rarefied speaker systems designed and built for devout audiophiles who will settle for nothing less than "the best." Which is precisely what Harman's high-end speaker brand endeavors to deliver with the 5.1 ensemble Tom Norton reviewed: two F226Be towers up front, a C426Be center speaker, a pair of M126Be speakers for rear surround, and two B110V2 powered subwoofers, each featuring a 10-inch driver and 1,000-watt amplifier. With music, the Performa F226Be towers (with or without a separate subwoofer) sounded "full-bodied, open, and airy, with just the right amount of detail," while the complete ensemble delivered an exceptionally rewarding experience with movies. "The atmospheric soundtrack [of
Blade Runner 2049
] engulfed me in virtually every scene, even within the 'limitations' of a basic 5.2 setup without Atmos or other enhancements. Dialogue was always intelligible and never obviously colored in any way, and the three front speakers blended seamlessly." If the best is what you seek, you simply must include the PerformaBe on your audition list.
AT A GLANCE
Plus
Superb overall performance
Impeccable fit and finish
Relatively compact
Minus
Pricey
Subwoofers
SVS SB-2000 Pro Subwoofer: $899 (piano gloss black), $799 (black ash)
If you know SVS you won't be surprised that the Ohio-based company has once again bolstered its reputation as a premier builder of subwoofers, this time with a bass box that will wow hardcore enthusiasts. Reviewer Michael Trei was won over by the SB-2000 Pro's ability to deliver clean, hard-hitting bass for a reasonable price and loved the ability to tweak its performance to a fare-thee-well on his smartphone using the company's companion app. Instead of having to bend over or squat to make critical adjustments, the app puts controls like a parametric EQ with volume, bandwidth (Q), and center frequency settings at your fingertips. Rare, indeed!
AT A GLANCE
Plus
Big bass punch from a small form factor
Excellent value
Versatile smartphone control app
Minus
No auto-calibration/room EQ feature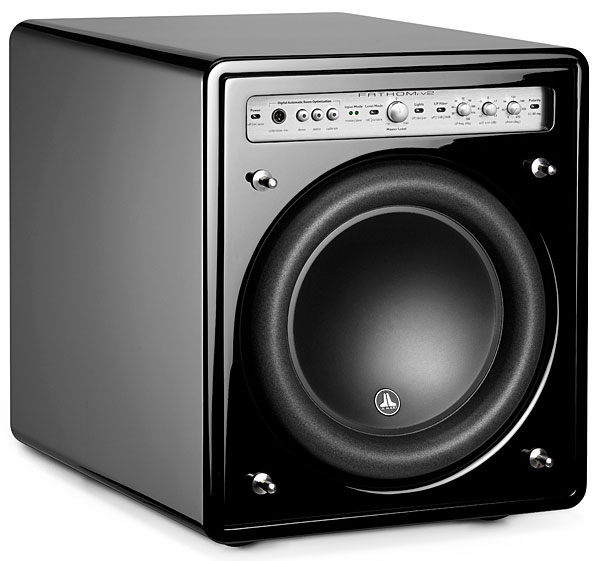 JL Audio Fathom f110v2 Subwoofer: $3,500
JL Audio was one of the first companies to bring audiophile sensibilities to car audio in the early 1990s at a time when "how loud can it play" sound-off events were all the rage. A decade later, the Florida-based company moved into home audio with a line of highly regarded subwoofers it has been perfecting ever since. Its latest specimen, the impeccably crafted f110v2, delivers powerful bass from a highly compact enclosure. "I was blown away by how well the f110v2 performed," gushed resident basshead David Vaughn, who used two in his theater setup. "While my reference subs deliver more output below 20 Hz, they don't measure up to the quality of bass I heard from the JL Audio drivers. These babies hit hard, really hard: Every impact from the f110v2 pair was precise and realistic, with a visceral quality that I felt in my chest."
AT A GLANCE
Plus
Powerful output for a compact model
Automatic room optimization processing
Dual-sub setup option
Minus
Lacks extension below 20 Hz
Gloss black finish attracts dust