Best Speakers of 2019 (So Far)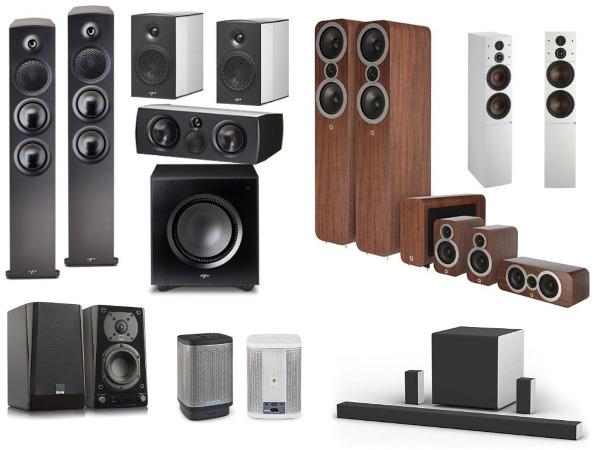 Speakers are without a doubt the most important link in the audio chain — the component that will more than any other define the character of the sound you hear. Through the end of March, we reviewed eight speaker systems, ranging from a $179 wireless speaker that's portable and splash-resistant to a killer Atmos-capable soundbar system that will make your head spin to a high-end 5.4.2 suite of home theater speakers from one of audio's most revered brands. All are Top Picks and worthy of consideration — especially our three Top Value Picks. Let's review…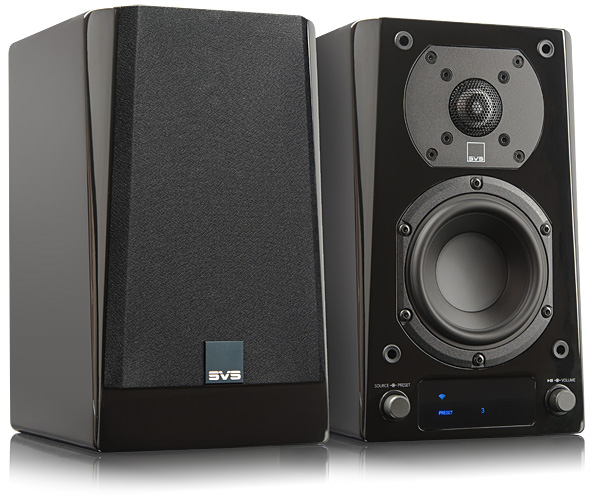 SVS Prime Wireless Speaker System: $600

SVS may be late to the wireless speaker party but the company known for delivering great sound at reasonable prices has made its presence known with the Prime Wireless. The powerful dual-speaker system delivers audiophile-caliber sound, uncompromised connectivity, and a wealth of streaming options — including Bluetooth/aptX and DTS Play-Fi support — in a stylish package that won't break the bank. Reviewer Rob Sabin praised the system for having a near-perfect frequency balance down to its low-end limit: "As long as you don't push it harder than you would any small speaker of its size, it does everything right."
AT A GLANCE
Plus
Neutral, open sound
DTS Play-Fi hi-res and multiroom options
Extensive wired and wireless connectivity
Dedicated subwoofer out
Minus
Limited bass output begs for a subwoofer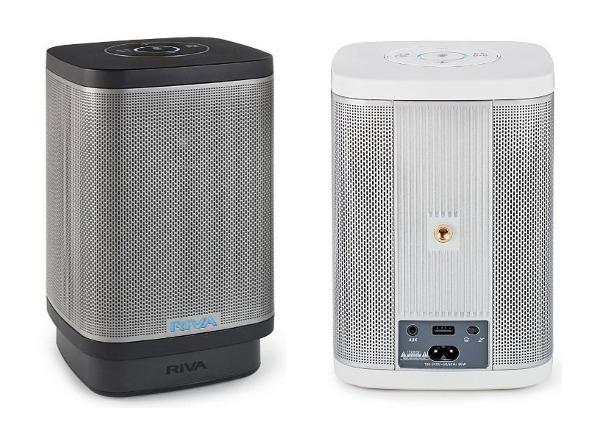 Riva Concert Wireless Smart Speaker: $179

The Riva Concert is a standout in the ever-expanding world of voice-enabled smart speakers. It's splash-resistant, can play for up to 15 hours on a single charge, and is packed with features. In addition to Alexa voice control, it supports streaming via AirPlay, DLNA, and Bluetooth and delivers sound that is well-balanced with bass output that will surprise you. All that from a speaker that stands 7 inches tall and costs less than $200.
AT A GLANCE
Plus
Audio playback from connected USB drive
Portable with optional external battery
Solid bass performance
Minus
Narrow soundstage at close range
Treble could be more transparent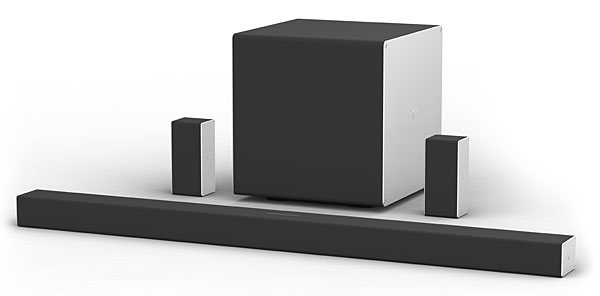 Vizio 5.1.4 Atmos Soundbar: $999

For many of us, a full-blown Dolby Atmos speaker system is simply out of the question due to concerns over complexity, space, budget, or some combination of the three. Enter what may be the ultimate compromise: Vizio's 5.1.4 soundbar system (model SB46514-F6), which delivers a shockingly good surround-sound experience from a four-piece setup comprising a 46-inch-wide bar with eight drivers (two up-firing), two rear satellite speakers (also with up-firing drivers), and a subwoofer. As a bonus, the system supports wireless streaming via Bluetooth and Chromecast.
AT A GLANCE
Plus
Potent sound for the price
5.1.4 Atmos playback
Chromecast built-in for music streaming
Minus
No wireless surround speaker option
No DTS:X decoding
Paradigm Premier 700F Speaker System: $4,700 (as reviewed)

Paradigm, one of Canada's most formidable speaker companies, has continued its long tradition of building excellent, audiophile-approved speakers with the Premiere 700F speaker system, reviewed in a 5.1 configuration with the Defiance X12 subwoofer reviewer Tom Norton called "phenomenal." Norton was duly impressed with the crisp detail and dynamic sound the system delivered with movies and music: "I like how these Paradigms grab your attention and won't let go." Bottom line: These speakers can hold their own against systems costing twice as much.
AT A GLANCE
Plus
Crisp detail
Big, powerful sound
Minus
Tower unstable on thick carpet
Poorly designed grilles