Best Gear of November 2018
Beyond an abundance of turkey and great Black Friday deals, the month of November produced a handful of
Sound & Vision
Top Picks, starting with two state-of-the-art audio components — one a processor for home theater enthusiasts in search of the very best surround sound has to offer, the other a high-performance integrated amp that will leave audiophiles drooling. From there, we move on to audiophile-caliber headphones that can be had for far less than you might expect and Sony's latest and most affordable take on native 4K video projection.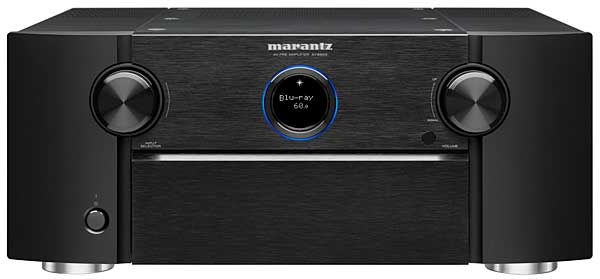 Marantz AV8805 A/V Surround Processor: $4,499

Marantz's newest flagship surround processor is a home theater enthusiast's dream come true. With 13 processing channels and a 15.2-channel preamplifier stage, it makes the most of the Dolby Atmos, DTS:X, and Auro-3D — all while delivering clean, highly detailed sound, multiple wireless multiroom streaming options, and a best-in-class user interface with Alexa voice control. The AV8805 leaves little to the imagination with state-of-the-art video passthrough, seven HDMI inputs, dual subwoofer outputs, and 15 balanced XLR outputs, which can be configured to support up to four stereo pairs of height speakers for truly immersive state-of-the-art sound. Reviewer David Vaughn summed it up this way: "Marantz's new AV8805 sounds great and checks every high-end home theater box at one-quarter the price of current uber-expensive audio processor solutions."
AT A GLANCE
Plus
Supports Dolby Atmos, DTS:X, and Auro-3D formats
13 processing channels and 15 audio outputs
Clean, highly detailed sound
Minus
Very narrow remote sensor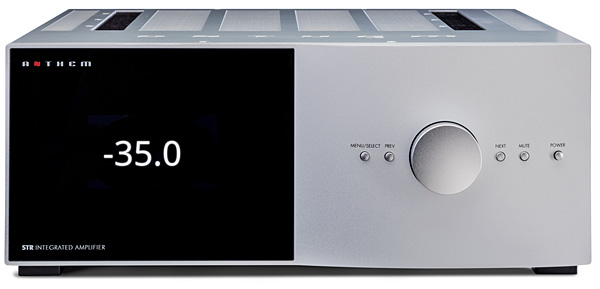 Anthem STR Integrated Amplifier: $4,499
Anthem's STR will delight audiophiles with its robust power section, highly tweakable phono section, and super-sophisticated/effective ARC room-correction system, known until now only for its home theater prowess. In its latest ARC-2 iteration, the proprietary system measures the effect of the listening environment on your speakers and creates correction filters to eliminate problems caused by standing waves, reflections, and other room-based anomalies; best of all, it's easy to use and produces an unmistakable improvement in sound. Couple that with a DSD-compatible digital-to-analog converter (DAC) and robust amplifier that handily delivers 2 x 200-watts into 8 ohms — or nearly three times that into 2 ohms — and you have an all-around winning piece of audio gear that must be heard to be appreciated.
AT A GLANCE
Plus
Effective, easily configured room correction
Flexible bass-management
Powerful stereo amplifier
Extensive phono input settings
Minus
No built-in network streaming capability