Best Gear of June 2021 Page 2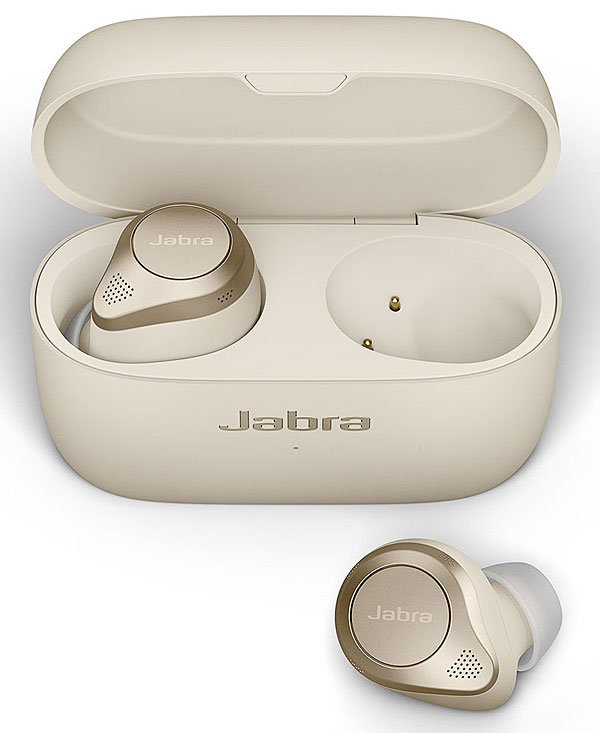 Jabra Elite 85T Noise-Canceling Wireless Earbuds: $230
At a price that's more than twice that of the JVC's HA-A50T earbuds and almost four times that of EarFun's Free Pro buds, the Jabra Elite 85t earbuds are packed with features and deliver the best of all words. They're compact and light, making them comfortable to wear and easy to tote, provide effective noise cancellation with an excellent HearThrough ambient-sound mode, and are supported by a robust app. Oh, and they sound amazing, delivering a spacious yet detailed and neutral sound out of the box and reaching the acoustic heights of the Bose QuietComfort ($279) and JBL Club Pro+ ($200) earbuds Stewart Wolpin judged to be the top sonic performers in his ten-way
face-off
.
Even better, Jabra's sophisticated Sound+ app optimizes the sound based on your hearing acuity and puts a variety of tools at your fingertips that make it easy to get the sound just the way you like it. In addition to a five-band EQ that works with three situational modes (My Moment, Commute, Focus), you get six music presets and a series of noise-masking nature soundscapes. Wolpin raved about the Elite 85t's superior ANC abilities: "Airplane cabin noise virtually disappears except for a low engine hum and vaguely distant-sounding voices, and that's without music playing. With music playing and ANC set to maximum — you can adjust level along a sliding scale — barely a glimmer of the outside world is left to intrude on your reverie."
Adding to their appeal, the Jabra buds are IPX4-rated for water resistance, support Qi wireless charging, and provide 5.5 hours of playback with ANC engaged, or 7 hours with it off, when the battery is fully charged. Wait, there's more: you can pair the buds with up to eight devices (most models don't even allow two devices to be paired) and Jabra provides a generous selection of silicone eartips. Simply put, Jabra's Elite 85t buds is an all-around winner.
AT A GLANCE
Plus
Spacious detailed sound
Outstanding noise cancellation
Robust app with many sound-tailoring options
Minus
A little pricey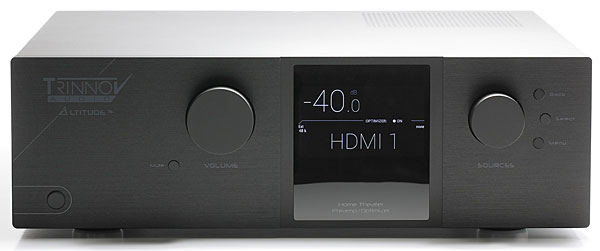 Trinnov Audio Altitude16 Surround Sound Processor: $18,000
Yes, you read that right — there are three zeros. The Altitude16 surround processor from Paris-based Trinnov Audio is quite possibly the most advanced surround processor on the planet. For starters, it's a 16-channel PC-based device with onboard processing for Dolby Atmos, DTS:X Pro,
and
Auro-3D, plus it's equipped with eight 18Gbps-cable HDMI 2.0 inputs to name but a few of its numerous connections. The A16 is compatible with all of the major custom-installation controllers and its modular design erases worries of obsolescence, ensuring you can easily upgrade to HDMI 2.1, for example, when that update becomes available. Most important, it delivers spectacularly realistic sound.
Once he got beyond the intimidation of reading through the 172-page owner's manual, reviewer David Vaughn engaged the A16's setup wizard and specified a 7.1.4 speaker layout, which left four channels to spare, before letting Trinnov's powerful auto-calibration system work its magic. (If you've read Vaughn's reviews you'll understand why his setup has four subwoofers — let's just say he's a certified basshead.) Vaughn loved having near-infinite tweaking capability with the ability to save multiple custom calibrations (up to 29!) and switch between them on the fly. He also marveled at the Dolby Atmos Object Viewer, which displays a three-dimensional depiction of your room that indicates which speakers are active and when. Of course, we're just scratching the surface of the processor's capabilities here, which is to say the A16 is a dream come true for the obsessive audiophile.
Vaughn admits to "falling in love" after a month of living with the Trinnov Altitude16. "It was able to take my multipurpose space (the room opens up to another area of the house) and make it sound like a fully enclosed theater. No other room-correction system I've evaluated has performed as effectively — the Trinnov Optimizer is literally in a class by itself." Vaughn was awestruck as he ran through his collection of Dolby Atmos demo discs: "Discrete pinpoint sound effects moved around the room in a precise manner, while the Optimizer's bass management allowed for a seamless transition from my main speakers to the subs without any audible peaks or dips — my system never sounded better."
AT A GLANCE
Plus
Phenomenal sound quality
Software-based platform makes upgrades easy
Superior room-correction processing
Minus
Pricey!
Basic remote control
Typically requires professional installation
To browse all Sound & Vision-recommended AV gear, broken out by category, visit our Top Picks page.
For more on noise-canceling wireless earbuds, see our Face-Off, which looks at 10 models ranging in price from $50 to $300.