Best Gear of July 2021
We hope you're enjoying the dog days of summer along with a return to some semblance of pre-pandemic normal even as the COVID-19 Delta variant threatens a return to mask-wearing protocols. Meanwhile, here at
Sound & Vision
we continue to pursue the latest audio and video offerings with an eye toward isolating gear that rises above the pack. In July, our efforts were duly rewarded with an impressive soundbar that can be had for less than $200 and a compact subwoofer that plays remarkably low and loud. Our testing also uncovered a reference-quality DAC that doubles as a streaming media player and a new flagship speaker from one of Canada's top audio brands. Let's take a closer look.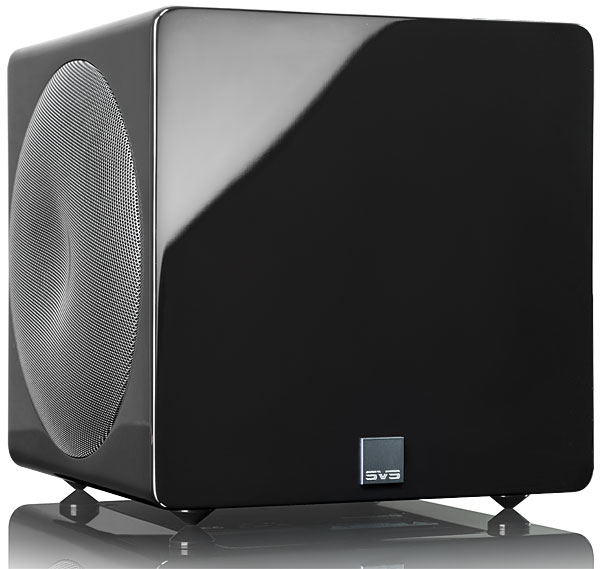 SVS 3000 Micro Subwoofer: $800
Ohio's SVS has been building quality subwoofers for more than 20 years but somehow never got around to making one of those super-compact subwoofers that leaves you scratching your head — until now. The new 3000 Micro packs an 800-watt (RMS) amplifier, digital signal processing, and two opposing 8-inch woofers into a remarkably small cube that's not quite 12 inches square. As you might imagine, these are no ordinary woofers. Rather, each 8-incher is a custom driver built to do one thing: deliver deep bass at high levels from a tiny cabinet. Adding to the allure of this mini marvel is SVS's excellent app, which provides instant access to a generous helping of features, including low-pass frequency/slope controls, a three-band parametric equalizer with adjustable "Q" (bandwidth), and room-gain compensation with a selectable high-pass filter.
Running through his arsenal of bass torture tracks, reviewer Dan Kumin was thoroughly impressed with the 3000 Micro's ability to play low and loud, including its ability to clearly render the strong, down-sliding electric-bass notes in Bela Fleck's "Flight of the Cosmic Hippo." "At levels I'd call 'solidly loud demo' (roughly 83dB SPL on average) the 3000 Micro matched my everyday [SVS PC-12-Plus tubular] subwoofer perfectly." Kumin also pitted the little brute against KEF's KC62, a Top Pick winning mini-sub that costs almost twice as much, and "heard nothing to distinguish the two…at loud-but-not-too-loud levels." Plumbing the depths further, Kumin cued up the "Flight to LAPD" scene from Bladerunner 2049 featuring a Hans Zimmer score that dips well below 20Hz and was, once again, captivated by the 3000 Micro's ability to deliver deep, accurate bass at satisfying levels.
AT A GLANCE
Plus
Highly compact form factor
Notable extension and output for size
Excellent control app
Minus
No auto-EQ/correction
Simaudio Moon 280D Streaming DAC: $3,000
Several months ago the upmarket Moon division of Canada's Simaudio released the latest update of the 280D streaming DAC (digital-to-analog converter) it introduced back in 2015. Though the model number remains the same, 280D has been received a number of noteworthy upgrades, making it one of the top music players in its price category. The streamer is now Roon Ready, meaning it is fully compatible with the
Roon music-management system
audiophiles love, and employs an asynchronous DAC that decodes
MQA
files as well as native DSD up to DSD256 and PCM up to 32 bits/384 kHz, including DXD.
Moon's software-based MiND 2 (Moon intelligent Network Device) streaming module has also been upgraded with support for Airplay 2 and Spotify Connect in addition to providing easy access to hi-res streaming through Tidal and Qobuz, CD-quality streaming via Deezer Hi-Fi, and aptX-enabled streaming over Bluetooth. The 280D also boasts a balanced analog stage, provides eight digital inputs, and accommodates synchronized multiroom playback on multiple MiND 2 devices, all controllable through an easy-to-use app. All of these new capabilities are put to good use in a device that delivers outstanding sound quality. As reviewer Howard Kneller put it, the 280D excels at converting digital sources to analog and streaming music from local sources and online music services with a "high level of fidelity." Add to that a generous 10-year warranty and the Moon 280D is easy to recommend.
AT A GLANCE
Plus
Outstanding performance and build quality
Wireless multiroom streaming-capable
Roon Ready and AirPlay 2-compatible
Minus
Lacks front panel display
No HDMI input