Best Gear of July 2021 Page 2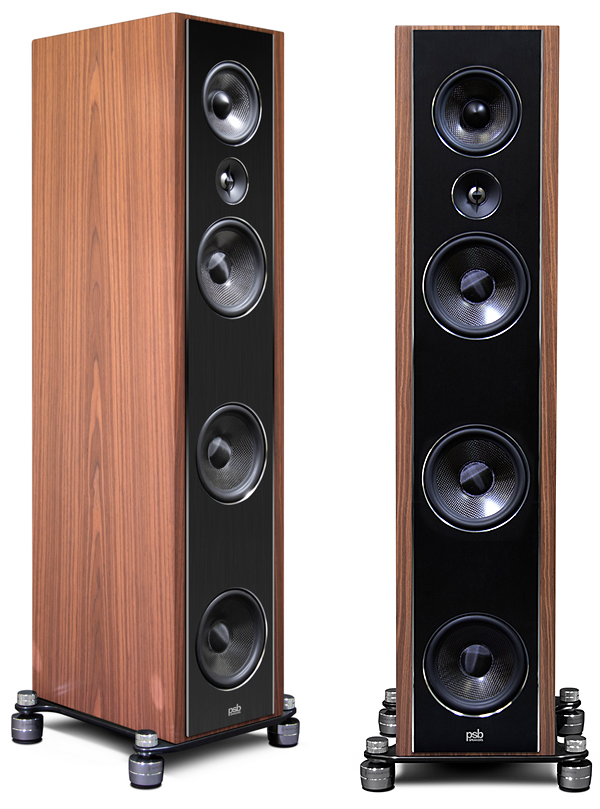 PSB Synchrony T600 Loudspeaker: $7,999/pair
With almost 50 years of experience under his belt, Paul S. Barton is one of the most respected authorities on loudspeaker design, so when he unveils a new model the audio community pays attention. And when he announces a new flagship, audiophile ears really perk up, as they did this spring when Canada's PSB Speakers — the namesake brand Barton founded in 1972 — announced the return of its long discontinued Synchrony series. The hard-edged T600 is a "transitional" three-way design featuring three 6.5-inch carbon-fiber cone woofers, each housed in its own ported chamber and operating with a different high-pass cutoff. At the top of the impeccably built cabinet, a 1-inch titanium-dome tweeter sits below a 5.25-inch carbon-fiber midrange that crosses over to the top woofer.
We can say with certainty that fans of PSB's top models will not be disappointed with Barton's newest effort. Running the T600s full range with no subwoofer support, reviewer Tom Norton listened to a broad selection of test tracks carefully chosen to reveal the speakers' sonic capabilities. He characterized the overall presentation as consistently superb with "astonishing" bass that extended powerfully down to 30Hz. "The rolling bass in Bela Fleck's 'Flight of the Cosmic Hippo' was clean and deep"…and close-miked a cappella vocals from the King's Singers were "consistently gripping." This revamped version of the company's flagship rewards listeners with clear, dynamic sound and deep-reaching bass, proving once again that Barton is one of the best speaker designers around.
AT A GLANCE
Plus
Open, detailed sound
Powerful bass
Excellent build quality
Minus
Somewhat pricey
Matching Synchrony center speaker not yet available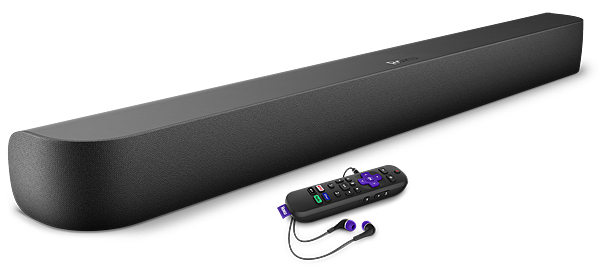 Roku Streambar Pro: $180
The new Streambar Pro will run circles around the tin-can speakers built into your TV while offering something you won't find in other soundbars: a built-in Roku media player that puts a whole host of TV and music streaming options at your fingertips. The bar is a bigger, better version of last year's Streambar featuring four 2.5-inch drivers in a slender 32-inch enclosure (its predecessor crammed four 2-inchers into a cabinet only 14 inches wide) and a handful of audio settings, including one that automatically levels out the volume of TV commercials and another that engages virtual surround sound. Setup is a simple matter of connecting one cable (HDMI-ARC or optical digital) and the system supports 4K/HDR10 video. Roku provides a voice-enabled remote control with a headphone jack for private listening (earbuds included) and dedicated buttons for Netflix, Disney+, Apple TV+, and Hulu. You also have the option of streaming music via Bluetooth or Apple's AirPlay.
Reviewer Michael Antonoff marveled at the sound quality from this unassuming soundbar: "The first 12 minutes of Star Wars: The Rise of Skywalker streamed over Disney+ were enough to sell me on the merits of the Streambar Pro. Sound seemed to mimic the direction of moving objects as a spaceship or asteroids hurtled across the screen complete with rumble…Its expansive cinema-like sound makes you forget you're sitting at home instead of in a theater." Roku offers a wireless subwoofer ($180) and pair of wireless surround speakers ($150) for those seeking a more robust experience.
AT A GLANCE
Plus
Room-filling sound
Enhances dialogue
Built-in Roku streaming interface
Minus
None worth noting
To browse all Sound & Vision-recommended AV gear, broken out by category, visit our Top Picks page.