Arendal 1723 S Speakers & Subwoofer 2S Review Page 2
The Players
1723 Subwoofer 2S I've reviewed a lot of subwoofers during the past decade, most of which have been fairly generic black boxes. Unlike speakers, it seems little thought is given to subwoofer appearance. Arendal bucks this trend.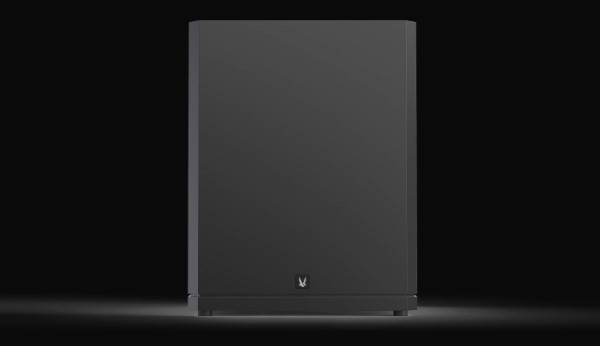 Made from HDF - rather than its less desirable sibling MDF - the review unit came finished with a very nice multi-layer satin black paint. The corners are not really corners, instead they're chamfered and rounded edges that create a fluid look. At the very bottom there's a plinth-like section that adds additional visual appeal.
When you consider the cabinet houses two drivers that are almost 14" each—which equates to roughly the same cone area as a 21" driver—your mind will almost certainly think this has to be a really large box. Your mind would be wrong however, I've seen sealed subwoofers with a single 15" driver that had larger enclosures. The Subwoofer 2S will not seem the least bit imposing sitting in your room.
You can use both XLR and RCA inputs simultaneously, affording you the option to have different configurations based upon need. This is a unique setup, as few companies allow you to have two separate signal sources that can be custom-tailored for a specific purpose (like HT and music). The inputs are not auto-sensing, so you must select one from the menu and activate it or use the 12 volt trigger.
1723 S Speakers
Built using the same design language as the subwoofer, the speakers are doppelgangers.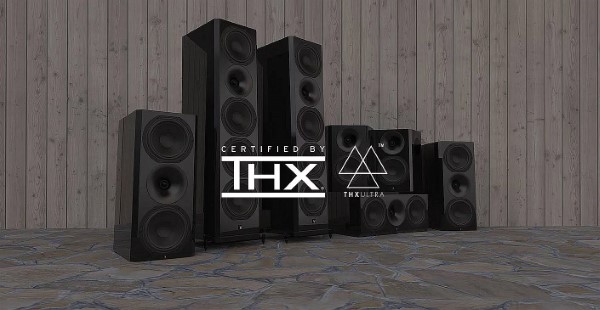 They too are made from HDF. Everything in the 1723 S line shows a narrow front to the listener, nothing is tall or wide. Each has a bit of depth but even that is probably not what you might think. I'm 6' 1" and the 1723 Tower S tops out right about where my belt sits, certainly not what one expects when they hear the word "tower". Despite its less than imposing stature you don't have to worry about the drivers being positioned too low, Arendal has slanted the front panel upwards at a 2.5° angle to ensure they're aimed right at your ears. Despite the asymmetrical cabinet the slope is subtle enough to easily go unnoticed.
The speakers were in matte white paint, not something I would choose for my own HT, but I did request it for this review because historically I opt for dark finishes and wanted to try something different. For those paying attention you'll recall the Subwoofer 2S had a black finish, also my choice (I wanted to see both options in person).
The paint was applied brilliantly, with not a single flaw to be found. Run your hand over the cabinet and it feels smooth and flat. While the paintwork was very well done I wasn't really on board with how white speakers and black grills looked, to me it appeared out of balance. Of course the drivers are black, and the waveguide on the tweeter is as well, so even if you remove the grill they too stood in stark contrast to the white paint. But a funny thing happened, that same incongruity turned into a striking feature to my eyes for some reason. Standing in front of me are white tower speakers with a front panel full of identically sized black drivers yet for some reason I enjoyed the overall effect, so much so that I didn't use the grills at all.
The 1723 Tower S comes with carpet spikes and rubber feet, both attach to an outrigger and help ensure they remain stable. To guarantee the outrigger doesn't mar the paint Arendal includes pads to isolate them. All of these pieces come in their own foam padded box but one thing there isn't are instructions, a surprising omission for a company that appears to have thought of everything. It wasn't hard to figure out what goes where but with the number of screws, washers and hard plastic discs in the accessory bag it would have been nice to include assembly documentation.
Veering right back to the "thought of everything" axiom you'll find the Bookshelf S has a seemingly innocuous design feature, yet one with a decidedly practical purpose. The recessed connection plate on the back panel might have the unintended consequence of making the speaker wires bulge outward as they snake past the cabinet edge. That would be undignified however, so what does Arendal do? Cut a subtle notch in the bottom panel creating a small channel for the wires to rest in. In so doing they now flow down to the floor in a graceful manner, right up against the speaker stand. That detail could be easily overlooked but it reinforces just how much Arendal is paying attention.
The binding posts on all the entire 1723 S speaker line are some of the most robust I have seen. The 5 way design is made from Rhodium coated copper, they're large and feel very substantial. Luxurious even. Yes, I called them luxurious. The Tower S and Center S can be configured as ported or sealed, the Bookshelf S is sealed only.
Setup
Speaker setup is like any other so nothing groundbreaking there. The Subwoofer 2S is a different story, for that Arendal offers a phone app. With it, you can tailor just about everything...
• 7 individual PEQ's
• Crossover
• Input gain
• Input selector (XLR or RCA)
• Level
• Lowpass filter with adjustable slope
• Phase
• Standby timer and wake up sensitivity
• Subsonic filter with adjustable slope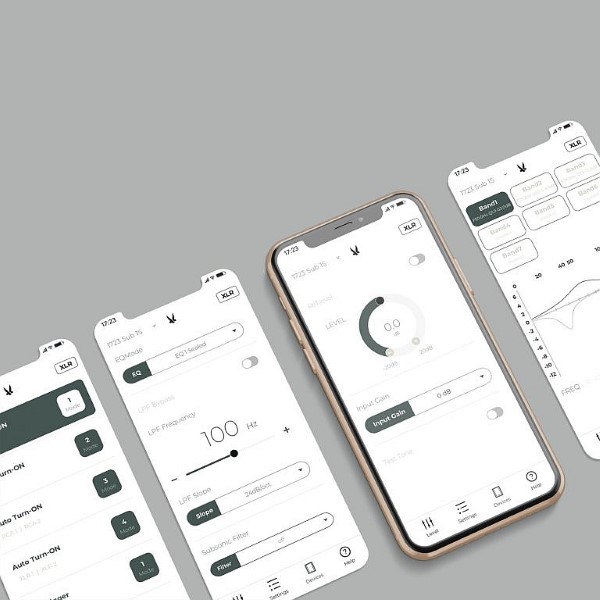 The app is intuitive, responsive and easy to use. Not a fan of apps? No problem, every setting is available from the 2.6" LCD control panel on the amplifier. There's no penalty if you go that route because it also has an intuitive interface. For those with multiple subwoofers Arendal allows you to group them and apply settings globally, negating the need to adjust each individually.
In a typical HT the rear of your subwoofer will be close to a wall making it difficult to access the adjustments. Knowing that Arendal reasoned you might be making changes while standing over it looking down so they added an option to flip the console 180°. That's right, the orientation of the text can be changed such that you don't have to contort into some unnatural position to see what's on the display. These people thought of everything.
After I ran room EQ and manually tuned the 1723 Subwoofer 2S is what the results looked like at my main listening position…
Pretty solid given I typically have a nasty dip in the 50Hz range.
One thing to note about the app is that it requires Location service to be enabled before it will connect. This threw me off for a minute because I've tested other app-enabled subwoofers that only needed Bluetooth. Part of my day job is IT security, and I'm quite well-versed in why you want to leave Location service disabled until you need it. So, naturally, mine is off. I suspect most people leave Location services enabled, but if you happen to be security-conscious like me, be mindful of that.
At one point the app lost connectivity with the subwoofer. Several days after the initial tuning I returned to make an adjustment so I enabled Location, waited about 15 seconds then loaded the app. It started like normal, showed me the correct subwoofer identifier and all the menu items appeared. The settings were not as I had left them however, the sliders/dials/drop downs all worked yet none of the values were being changed.
When I checked from the amplifier itself all were exactly as they should have been, it was as though the amp and app had gotten out of sync. No amount of fiddling would get them talking again so I uninstalled and then reinstalled it, once completed everything functioned again for the duration of the review. Arendal has a KB article on their support portal that discusses permissions for Location services on Android phones, but their app was listed as "allowed" so I'm not sure if that was the issue in my case. It may have just been a fluke.