Are the Days of High-End Video Projection Numbered?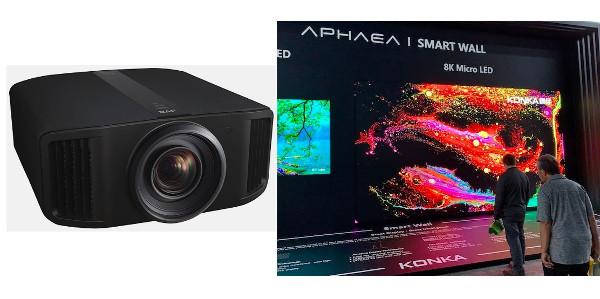 Looking over the list of products that earned a
Sound & Vision
Top Pick award in 2019, one entry towered over the others: JVC's
DLA-NX9
D-ILA projector. Congratulations to JVC for a job well done in being selected as
S&V
's overall Top Pick for 2019!
The reason why the NX9 was chosen is that it notably pushed the high dynamic range performance envelope. JVC's flagship did a good job displaying HDR right out of the gate, but a firmware update issued a few months after we reviewed it delivered a significant improvement on that front.
While the NX9 garnered S&V's overall Top Pick for 2019, the year in general wasn't so hot for projectors. No new D-ILA models were announced by JVC at the 2019 CEDIA Expo, and the same held true for Sony, which usually trots out new high-end LCOS models at that show. Clearly, high-end projectors are becoming increasingly thin on the ground.
Is this development surprising? Not really when you consider the state of The Big Picture. TVs with screen sizes greater than 70 inches are exploding in popularity. According to LG, the 70-inch-plus market will account for more than 10 percent of total TV sales by 2023. TV makers are also investing in MicroLED, a modular flat-panel tech that uses individual LED lamps for each pixel in the display and can be scaled up for massive screen sizes (as shown in the photo below). MicroLED delivers up to 16K resolution and brightness/contrast performance that projectors can't touch.
It's exciting to see how new technologies like MicroLED are pushing into the consumer space. Such displays are no longer just prototypes trotted out for trade shows; they are real products that can be purchased, installed in your home, and calibrated. Okay, I may be getting ahead of myself here — TVs in the 90-inches-and-above "cinema" size range remain pricey, and the current target market for MicroLED consists of sports stars and celebrities. In other words, projectors still provide the most affordable way to get a cinema-size image at home.
But it's also clear that we won't be seeing as many high-end projectors in the future as that category comes under pressure from the largest-size flat-panel sets and new display technologies. (It's interesting to note that 85-inch LCD TVs can now be found for under $3,000, or the price of the Epson Home Cinema 5050UB projector that also won a 2019 Top Pick of the year award for the projector category.)
I've long been a fan of projectors — for me, that's really the only satisfying way to watch movies at home — and have a keen appreciation for the bang-for-the-buck that projection tech provides. But it's also hard to ignore the signs on the wall, and in this case that wall is a massive grid of pixels that may one day end up as your home's main display.
Mobile Marvels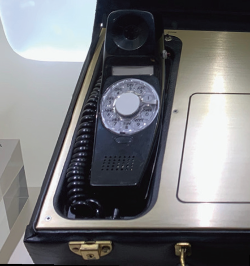 On a recent visit to Samsung's corporate headquarters near Seoul, South Korea, myself and group of reviewers and editors from the U.S. and Europe had the opportunity to visit the Samsung Innovation museum. Along with artifacts such as Leyden jars, Edison filament lamps, and a few early TV prototypes, the museum featured an extensive collection of early mobile phones like the Integrated Systems Technology TEL-COM 150A shown here. More than anything else, seeing these bulky, Bond-like contraptions made me appreciate just how far technology has advanced over the past few decades.
Back in the early 1970s, a TEL-COM 150A in its leather attaché case would have set you back $3,500 (about twenty grand in today's dollars) and all you could do with it was make calls. My iPhone Xs cost me $900 and I use it to make calls, take photos and videos, browse the web, make payments, stream music, control multiple devices in my home — and it fits neatly in my pocket. Impressive for sure, but one day that phone, too, will be a primitive-seeming specimen sitting in a museum.
Related:
2019 Top Picks of the Year – Projectors