New Horizons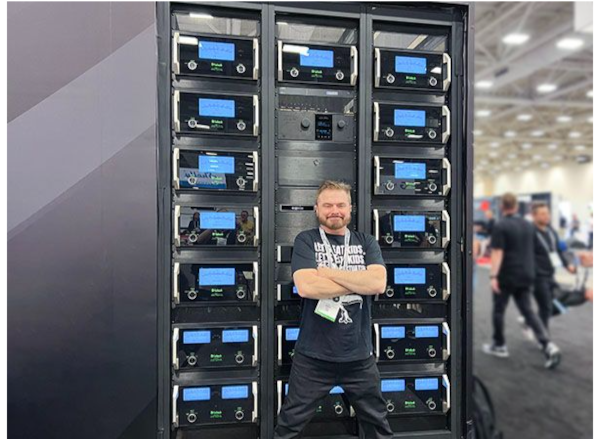 Hi, my name is Mark Henninger and I am the new editor of
Sound & Vision
. I am honored to follow in the footsteps of prior editors Al Griffin, Rob Sabin, Mike Mettler, and Bob Ankosko and join this team of excellent writers dedicated to bringing you the latest AV and entertainment news and reviews. When I heard Al was leaving, I leapt at the chance to grab the reins of this amazing magazine.
We live in exciting times for audio and AV enthusiasts. Having just turned 51, I grew up in a pre-Internet world, one where magazines, movie theaters, and network TV reigned supreme. Video games were in their infancy and the VCR was the hottest new AV technology. I saw the debut of the CD and I listened to a Walkman as I rode my bike delivering newspapers on my paper route. Right around when I graduated from high school, the Internet officially became a thing. Since then, I have watched the evolution of digital technology and online content delivery — including audio, video, and gaming — grow from infancy to the world-dominating force it is today.
While prior Sound & Vision editors came from the magazine world, I cut my teeth covering AV online. I arrive having spent a decade working at AVS Forum, a community of over a million AV enthusiasts. The site was founded in 1999, the same year Stereo Review and Video magazines combined to create Sound & Vision. At AVS, I established the editorial review program and focused primarily on evaluating TVs, projectors, and surround-sound audio systems. Furthermore, I am a THX-trained video calibrator and professional photographer/videographer who ran my own business for over two decades.
Today, the technology to deliver truly immersive experiences at home is ubiquitous, with 4K streaming devices costing less than the late fees I used to run up at Blockbuster Video. There is an unprecedented amount of content available at your fingertips and the great democratization of the home AV experience is happening right now.
What plans do I have for the magazine? The main shift I envision is a stronger focus on the living room and what today's TVs and immersive audio solutions offer. While I love dedicated home theaters and the associated esoteric gear, it is an ever more rarefied niche. Expect Sound & Vision to pay greater attention to what is achievable with a modest budget, as well as to video gaming, live sports, streaming, and personal audio. My goal as an editor is agile adaptation — it's a brave new world of convenience, but also of picture and sound quality that exceeds what came before.
This is truly a golden era for home entertainment, and the goal is to keep Sound & Vision relevant by staying at the forefront of evolution in AV technology while charting a path that stays true to the magazine's name.