Back to Basics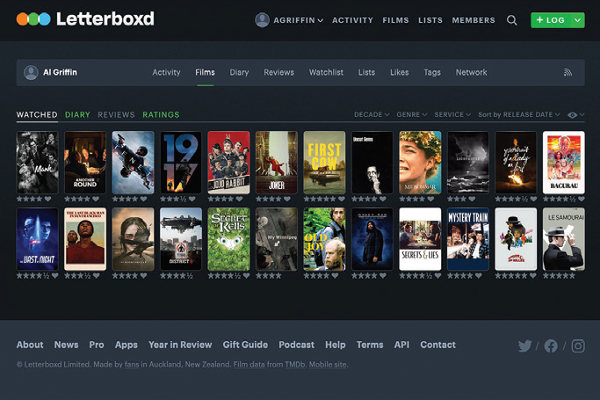 Yes, it had to be done. Consider it a form of spring cleaning. The "it" is in this case is a streaming service — HBO Max to be specific — that I decided to drop. My video streaming plate had become over-filled during the pandemic as I spent much of my free time at home, and now that I was vaxxed up and ready to re-engage (as much as possible) with the world, I made the decision to dump at least one service. It's not that I wanted to lose it — in the final days of my active subscription, I of course happened upon a new original series,
Mare of Easttown
, that was right up my alley — but something had to give, and it was going to be HBO Max.
Another factor that might, at least unconsciously, have shaped my decision was the knowledge that Denis Villeneuve's Dune reboot would soon be available to view in theaters. My February blog, Stream Theater, detailed WarnerMedia's decision to run its full 2021 movie lineup on HBO Max, with titles available to stream the same day as their theatrical release. It also covered the furious response that decision elicited from film directors, Villeneuve included, who felt their work was being sabotaged. In this case, I'm with the directors: For viewing a sci-fi epic like Dune, I choose IMAX over HBO Max.
A month or so later, I'm at peace with having fewer video streaming subscriptions to choose from. In fact, one of my post-vax, late-pandemic resolutions is to be even more selective than usual about what I spend my time watching. A helpful tool I've discovered on this journey is the website Letterboxd.com and app. What is Letterboxd? From the site's About page:
Letterboxd is a global social network for grass roots film discussion and discovery. Use it as a diary to record and share your opinion about films as you watch them, or just to keep track of films you've seen in the past.
So far, I haven't jumped in on the discussion part — Letterboxd lets you post reviews of films, as well as comment on reviews — but I've used the site plenty for discovery and to catalogue my recent movie-viewing activity, as well as line up films I plan to watch in the future.
There's lots more to be said about Letterboxd, but I'd instead encourage you to check it out. What I like most about the site is the focus and organization it lends to my movie-viewing activity. It also has a useful "Where to Watch" feature that provides an extensive list of streaming services offering a particular title, and you can filter by quality (4K, HD, SD), or by price if you're looking to rent or buy.
More mindful viewing, less streaming-bloat — sounds like a good plan for moving forward after a year spent mostly at home, often in front of a screen.
Get Your Buds On
Summer means another installment of our annual face-off
Noise-Canceling True Wireless Earbuds
. There are several reasons why I find this product category compelling. First, the earbuds are wireless — 'nuff said. Second, they are highly compact, allowing for easy toting around and plugging in at the gym, when doing yardwork, or while walking around. The better models can be used with smartphone apps to tweak sound, customize on-bud controls, and in some cases test your hearing ability. Lastly, because it's a highly competitive market, wireless earbuds are affordable — you get a lot of performance and features for your money. My own buds get almost daily use and at this point have crossed the line into becoming indispensable. I look forward to getting on an airplane and putting their noise-canceling capability to the test — someday soon, I hope.