Selective Streaming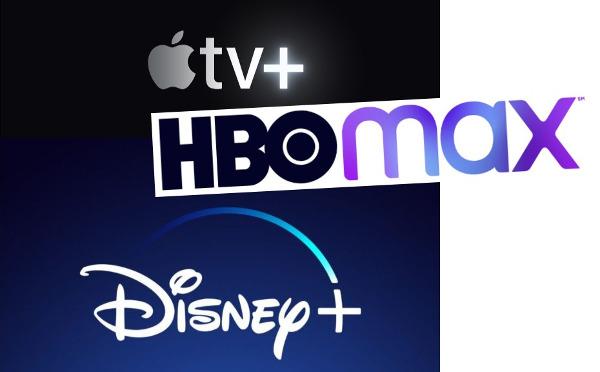 Depending on how you look at it, the arrival of
Apple TV+
,
Disney+
, and other streaming options — some still on the horizon — is either a glut or an embarrassment of riches.
I've been a Netflix subscriber for many years and was more than happy to upgrade to that service's $16/month Premium plan to take advantage of the 4K/HDR video option it provided. Even when watching on a projector in my home theater room, I'm consistently impressed with the pristine picture Netflix delivers.
That said, I'm not always impressed by the original content the service churns out. There's been many a time that I've considered terminating my relationship with Netflix, but something compelling — most recently, it was season two of the FBI/serial killer drama Mindhunter — always seems to pop up to keep me in the fold.
Things have been different with HBO Now. Like many, I held on to my subscription long enough to catch the last episode of Game of Thrones and then, like Arya Stark, opted to sail far away from the Seven Kingdoms. The money I saved from dropping HBO Now got diverted to the Criterion Channel, which keeps me queued up with more fascinating movies than I'll ever have time to watch.
Tidal and Qobuz are other essential elements of my media streaming diet. Lately, I've found Tidal in particular to be a great resource for discovering new (and old) music, mostly through its Suggested for You album list (which often is spot on) and genre-focused playlists. The artist-specific and Label Stories playlists on Qobuz also seem like an excellent means to get hip to new stuff, though I have yet to fully dive into those (listening to the Island Records playlist on Qobuz as I write this).
Reading Mike Mettler's review of the Primephonic streaming service, I'm intrigued by the well-organized and carefully curated high-res catalog he describes, though I'm not enough of a classical music enthusiast to take full advantage of Primephonic. (I'm also quite surprised to learn after all these years that Mr. Mettler is a classical fan, but I digress.)
Circling back to my original point about the current streaming glut/embarrassment of riches, I see the situation as an opportunity to focus on what one finds truly valuable. For me, dropping HBO Now in favor of the Criterion Channel was a no-brainer. And as new competitors step up to take on Netflix, I may soon revisit my decision to extend that subscription.
While the original content available through the new Disney+ service isn't exactly my cup of tea, I find it very interesting that Disney is delivering it in 4K/HDR for only $7/month — less than half the cost of a Netflix Premium plan. At the very least, Disney's move may prompt Netflix to lower prices. Now that's an idea I can subscribe to.