Primephonic: Classical Music Streaming Done Right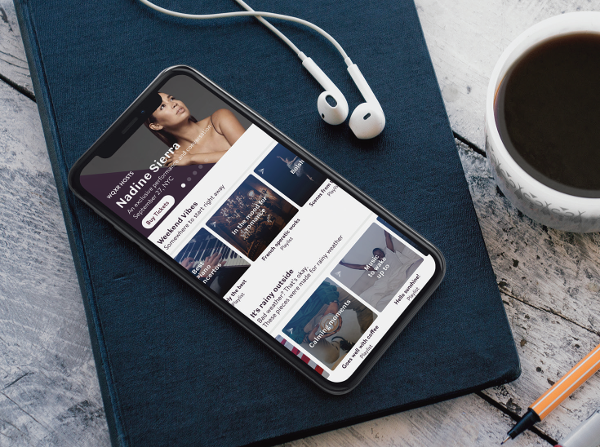 I have a confession to make: I love classical music. Okay, okay, you got me — that's not really a confession per se, but I do feel it's somewhat akin to admitting to an unspoken love I've had for decades that I don't discuss as often as I should. And since classical music and hi-res listening go together like Hobbs & Shaw (especially when it comes to invoking conflict and enacting resolution), I've found myself gravitating more and more toward the classical repertoire of late, thanks to a most harmonious streaming partner named Primephonic.
When it comes to streaming classical music, the stakes are high — perhaps higher than with any other style of music, given the very standards of the form itself. Some of the larger mainstream streaming platforms, frankly, do a miserable job when it comes to servicing classical listeners, which is but one of the many reasons why Primephonic, with its precise metadata and original editorial content, is a breath of fresh air.
Primephonic offers a 14-day free trial listening period — though you can, of course, choose a subscription package immediately. The Premium option (billed in British pounds and, as of this writing, converted to either $9.71 a month or $97.16 a year), offers unlimited 320 kbps MP3 streaming, while the Platinum level ($18.21 a month, or $182.19 a year) offers unlimited 24-bit lossless streaming. I'm not sure why any self-respecting audiophile would even consider anything other than Platinum, but I digress. Platinum is the tier I listen to, without question.
Navigating Primephonic's site, whether on my HP laptop or via the app on my iPhone Xs, has been relatively seamless — and, apparently, it's a major step up from a previous, more unwieldy interface. While I do have many of my own preferences, I'm often drawn to the topline Editors' Choice selections that rotate through the scroll at the top. A recent suggestion for German violinist Anne-Sophie Mutter's Hommage à Penderecki — a loving tribute to the noted Polish conductor/composer Krzysztof Penderecki, performed solo, pianoforte, and with the London Symphony Orchestra — was a most welcome experience for these ears, and I immediately added it to my Favorites.
Not only that, but the New Releases (curated by Maryna Boiko), Essential Playlists, Daily Recommendations, and Hidden Gems (major merci for leading me straight into the perils of "Death Valley Junction" by the Jasper String Quartet!) are more than enough to keep any classical listener, both neophyte and expert alike, satisfied for hours upon end. To me, the key to classical recommendations such as these is to both evoke an emotional response and invoke admiration for the level of musicianship, and Primephonic's ace curators delivered on both fronts time and time again.
That said, I also wanted to explore some of my own favorites, so I began by typing "Neeme Järvi" into the search bar. For 15 years, the Estonian-born Järvi was the Music Director of the Detroit Symphony Orchestra, and I once sat next to him in a car in a suburban Motor City parking lot, watching him conduct, with his eyes closed, along to an adventurous solo-guitar passage by Lindsey Buckingham I had personally selected to garner his in-the-moment reactions (a story for another time). I was quite pleased to see 71 albums featuring Järvi and his masterful baton on tap, so I chose Glazunov: The Symphonies, an overview of the works of the storied 19th century Russian Romantic period composer/conductor Alexander Glazunov. The sheer breadth of the horns and woodwinds of the German orchestra Bamberger Symphoniker, as heard on "Andante maestoso" from Symphony No. 2 in F-sharp minor, was absolutely breathtaking — and a prime example of how hi-res streaming enables you to appreciate the precision of any top-flight orchestra.
From there, I enjoyed timeless selections from the likes of Giuseppe Verdi (La Traviata, as conducted by Sir Georg Solti in Munich in 1951), Esa-Pekka Salonen (conducting the Stockholm Chamber Orchestra for Haydn: Symphonies Nos. 22, 78 & 82), and Richard Wagner (Die Walküre, naturally, as conducted by Herbert von Karajan, live in Milan in 1958), to name but a few. And, of course, I was also curious to listen to some crossover material, such as Ensemble Modern Plays Frank Zappa (their take on "Peaches en Regalia" is a perennial favorite) and Paul McCartney's Ocean's Kingdom ("Movement 4: Moonrise," performed ever-so-joyfully by the London Symphony Orchestra, as conducted by John Wilson).
No matter which century I traveled to or which composer, conductor, and/or performers took me there and back, Primephonic was with me every step of the way, providing the necessary hi-res scope and scale to keep me fully invested in every second of my listening experiences. If you've ever been the least bit skittish about streaming classical music, let Primephonic put your orchestral fears to permanent rest.