New JVC Projector Update Boosts HDR10 Performance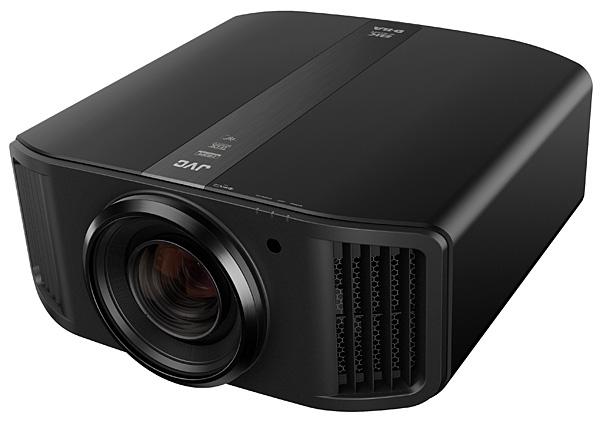 JVC today announced a firmware update for its 4K D-ILA projectors that delivers a "significant advance" in the HDR (high dynamic range) performance of HDR10-encoded video.
The update is free and will be available for download in October for the DLA-NX9, one of Sound & Vision's 2019 Top Picks, as well as the DLA-NX7, DLA-NX5, DLA-RS3000, DLA-RS2000, and DLA-RS1000 projectors.
The update adds JVC's new Frame Adapt HDR feature for HDR10-encoded content, which uses a proprietary algorithm to analyze images frame by frame and automatically adjust brightness and color to optimize the HDR output of each frame, effectively overcoming HDR10's limitation of having a fixed setting that doesn't respond to varying brightness.
JVC said its new adaptive frame processing produces more realistic images and maintains color by adjusting dynamic range in real time as well as analyzing and correcting saturation, hue, and brightness.
"Even within a single program, darker scenes have deeper blacks with enhanced color," the company said in a press statement. "Bright scenes have higher peak brightness without color loss while maintaining black level. All content is reproduced closer to what the human eye is capable of seeing."
Another key benefit is "smooth gradation with 18-bit level gamma accuracy," the result of upping gamma processing from the previous 12-bit equivalent to 18 bits.
"In any given scene, it reduces the banding effect in the bright portions and the crushing of dark portions," JVC said. "This provides accurate, smooth gradation along with higher average peak level brightness and increased color saturation, which had previously been a challenge with HDR content."
While designed for HDR10, the Frame Adapt HDR feature also works with content that does not contain (Max CLL/Max FALL) metadata for maximum brightness. "As a result, all HDR10 content can be enjoyed with greater dynamic range and image quality than ever before," JVC said.
The processing also supports a 16:9 aspect ratio when the projector is used with a Panamorph Paladin DCR anamorphic lens.
The download link will be available here when it becomes available next month.