AC/DC: Black Ice; Metallica: Death Magnetic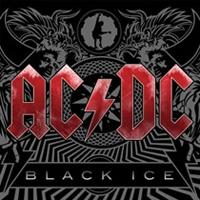 Columbia
---
Music •••• Sound •••½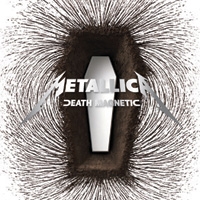 Warner Bros.
---
Music •••• Sound •••½
Other hard-rockers may attempt makeovers to stay "relevant," but AC/DC relies again and again on a few simple signature strengths to make its devilish point. Sure, subtle tweaks creep in, but the band always knocks our schoolboy socks off with an attack that's blunt, gnarly, and probably instinctual. And on Black Ice, its first studio album in 8 long years, AC/DC not only does justice to its patented power crunch but nails it down in an explosive comeback.
As "Rock N Roll Train" rumbles out of the station, meaty power chords stoke the thudding, no-frills beat - which leads, of course, to a short, stinging solo by Angus Young that's savage enough to make your speakers shiver. Today's headlines are referenced in the propulsive "War Machine" and the ominous "Skies on Fire." Brendan O'Brien's production is clear enough to reveal bending guitar strings and other gritty details, and it helps the band sizzle on a wicked case of the blues, "Stormy May Day," as Brian Johnson reverts to his gruff, boggy baritone before screeching it up again. Dirty deeds, as always - done just right.
Meanwhile, Metallica has already topped the charts with one of its heaviest albums ever, Death Magnetic, its first set in 5 years. Here, the band draws from earlier phases but updates those old-school ways with exhilarating songwriting and truly ferocious playing.
On "Broken, Beat & Scarred" and "Cyanide," the high-voltage thrash is both super-catchy and technically masterful. Did the guys freshly chisel their chops on their own, or did producer Rick Rubin yell at them to do so? Either way, James Hetfield and Kirk Hammett's guitar work is frighteningly effective on "All Nightmare Long," and Hetfield's gut-grabbing vocals are backed up by mammoth hooks on "The Day That Never Comes."
All of this is served up in mixes that, according to some Metallica fans, are too loud. In fact, some prefer the comparatively tempered sound of the songs as prepped for the Guitar Hero franchise. Rolling Stone reports that the CD's mastering engineer, Ted Jensen, has disasso­ciated himself from the album, claiming that "the mixes were already [pushed to the max] before they arrived at my place." Rubin had no comment. My comment? The sound here does seem louder than that of Metallica's previous two CDs. But come on, when the band proves that it once again knows how to kill 'em all, nothing else matters.