Yet Another Ten Must-See Rockumentaries
Welcome back my friends, to the sheltering that never ends! Well, I suppose that assessment technically depends on just how good your home state has been in adhering to our respective pandemic guidelines, but I digress. Regardless of whether you're following a strict lockdown or beginning to safely venture out and about (albeit while wearing a mask, please!), we can all still agree there's nothing quite like spending some quality screen time with top-shelf streaming content, no matter what's going on outside as summer gets into full swing.
To that end, we here at S&V are proud to present our third round of recommended rock documentaries for you to stream and enjoy. After devouring all 16 rockumentaries that I covered cumulatively in Installment 1 and Installment 2, I know you're ready for more—and we've got 'em all for ya right here!
For this third-time's-the-charm threequel (which is most decidedly NOT in any way associated with the many pitfalls of Jaws 3-D), I kept the total number of docs covered here again at an even 10, but decided to expand the scope of the streaming services previously accessed by adding offerings from Apple TV+, Showtime Anytime, and the burgeoning HBO Max platforms into the mix alongside returning streaming giants Netflix, Prime Video, and Hulu, for a cumulative 28 more hours of rock, soul, and hip-hop history lessons (and everything else in between).
One fine-tuning-related PSA I noted last time bears repeating. Seeing how all these rockumentaries are quite dialogue-heavy, you'll likely need to adjust your center channel for each viewing/listening session, since no two docs here are mixed/presented at comparable volume levels. Ready? Here we go—lights, camera, doc action!
Beastie Boys Story (Apple TV+)
The unforced camaraderie surviving Beastie Boys members Mike Diamond (a.k.a. Mike D) and Adam Horovitz (a.k.a. Ad-Rock) share during the stage show from which this 2020 Apple TV+ original springs is infectiously ill in all the right ways. Ostensibly a living narrative companion to Beastie Boys Book, their bestselling 2019 autobio, the pioneering rap brothers stroll the King's Theatre stage in Brooklyn, New York with style and swagger—albeit with both of them sporting dad shirts and khakis ("Oscar Madison clothes," as a gray-haired Horovitz wryly admits). Longtime collaborator/director Spike Jonze projects multiple historical images and videoclips on a massive screen behind the pair as they prowl the stage and share their unabashed history. Their perpetually playful sense of humor gets injected sporadically throughout the proceedings, with an off-kilter scatological reference (voiced-over with deeeep inflection by Bill Hader) eventually paying off after some deliberately awkward miscues. Both Beasties give major props and loving tributes to their absent, worldly wise colleague Adam Yauch (a.k.a. MCA, "the friend that makes it happen"), who passed away from cancer in May 2012. Especially fascinating is a sequence where the pair describe the time they came to Yauch's pad to find a tape threaded through a TEAC A-33405 reel-to-reel player had been stretched all the way around some spread-out chairs for him to better isolate John Bonham's iconic drum intro to Led Zeppelin's November 1971 thunderfest "When the Levee Breaks" for loop-making purposes—in essence, creating the bedrock sound that fueled many a rap tune to come. It's an absolute treasure to revisit the Beasties' woke journey from the early-'80s whimsy of "Cooky Puss" to the endlessly creative sample layering on July 1989's Paul's Boutique to the gurgling Yauch bass line that propelled January 1994's "Sabotage," and beyond. Beastie Boys Story shows the many ways these self-ascribed "like-minded weirdos" chose to grow as both artists and human beings, rather than stagnate on their laurels. (Be sure to watch all the way through the credits to see some variations on, shall we say, a few notable from-the-audience analytical surprises selected from other nights of their stage-show tour.)
Rolling Thunder Revue: A Bob Dylan Story By Martin Scorsese (Netflix)
The key word in the title of Martin Scorsese's extended 2019 look at Bob Dylan's 1975-76 traveling rhapsodic bohemian roadshow is "Story," for planted amidst all the fascinating firsthand factoids are a few shrewdly baked tall tales—a tradition both director and artist have employed all throughout their respective careers. No faux-nouvelles spoilers here—find the storytelling all on your own—but I can say none of that detracts from the underlying free-form drive that made this mid-'70s comeback tour yet another feather in the cap of Dylan's ever-expanding C.V. The timing is ripe to (re)watch Revue now, in fact, since Dylan's stunning new album Rough and Rowdy Ways dropped on June 19, and the name of one of its most impactful songs, "I Contain Multitudes," is also part of a discussion in this doc wherein Dylan cites the significance of the likes of Walt Whitman, whose poem said song title is drawn from. (Oh, that ever-clever Bobby Zimmy—always sowing seeds before you even know what might spawn from them.) Other highlights include Dylan and poet Allen Ginsberg (a.k.a. "The Oracle of Delphi") reading aloud some of Jack Kerouac's finest beat poetry at Kerouac's own Massachusetts gravesite and Joan Baez dressing up and doubling down as Dylan for both catering privileges and performance levity. Besides those fine road-bred moments, we're also treated to extended full-band performances of seething cuts like "Isis" and "One More Cup of Coffee" (the latter track punctuated by Scarlet Rivera's razor-like violin lines). Toward the end of this 2½-hour doc, the folk-spawned starkness of "The Lonesome Death of Hattie Carroll" and the free-Ruben-Carter fury behind "Hurricane" each speak to the perennially shameful treatment of African Americans in this country. "Life is about creating yourself, and creating things," assesses The Bard himself in some of the doc's present-day interview footage. Experienced via the lens of the here and now, Revue shows Dylan is far from penning his final chapter.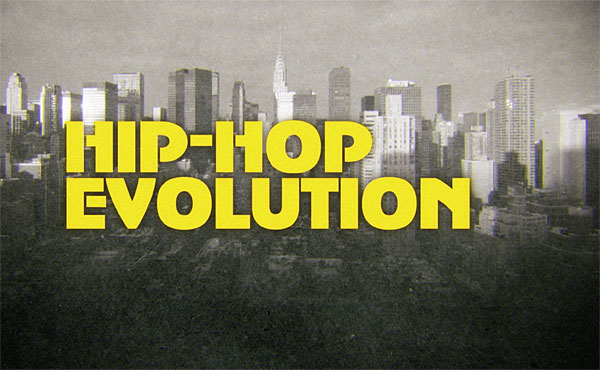 Hip-Hop Evolution (Netflix)
Those who feel hip-hop has little or no musical merit should shortlist Hip-Hop Evolution, STAT. Over the course of four semi-annual series that commenced in 2016 and consist of four episodes apiece (each averaging 45 minutes in length), host Shadrach Kabango takes us through the history of hip-hop with a learned eye and ear, as filled with his own natural wonderment and fact-finding enthusiasm for the subject—not all that hard for Shad to do, really, being a top-tier alt-rapper himself. The very first episode of Season 1, "The Foundation," sets the entire table for the artform. Shad and legendary DJ Kool Herc take us directly to1520 Sedgwick Avenue, where the very first Bronx house party went down with 50 or so people in the mix on August 11, 1973. Here, Herc details the way he zeroed in on the critical drum-and-bass breaks from the many soul and funk records culled from his own "sacred crates" and how he blended them into an endless merry-go-round of spinning vibes via a pair of synced-up turntables. Add in the verbal stylings of Herc's MC, Coke La Rock, plus the early positive-leaning rap stylings of NYC's DJ Hollywood for additional dance-floor flavor, and the beats are sown for all that's since ensued. A true revelation/explanation comes from Grandmaster Flash—a self-professed tinker-with-electronics geek at heart, just like many of us A/Vophiles—who shares the light-bulb moment when he figured out that taking the control away from the tonearm and instead having his fingers manipulate the speed and direction of a spinning record would (and did!) change everything. Naturally, the record Flash exampled this skill with was an Atlantic Records 12-inch containing Chic's June 1979 disco-era classic "Good Times," itself the foundation of oh-so-many great beats, grooves, and samples that followed. From there, the rest of the series unfolds like a musicological travelogue, whether it's the tone and content shift that emerged from down South (Series 2, Episode 1), the second wave of alternative hip-hop (Series 3, Episode 3), or how the so-named super-producers changed the mold yet again (Series 4, Episode 3). The only thing missing from this series is the capital R that rightly belongs in front of the titular word Evolution.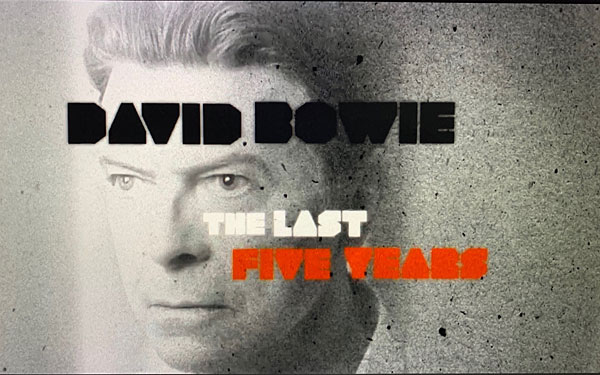 David Bowie: The Last Five Years (HBO)
Ever the innovator, David Bowie forged ahead as a vibrant artist during his last five years on earth, right up until his death from cancer at age 69 on January 10, 2016—merely two days after the release of his uber-prescient swan-song album, Blackstar, came on his final birthday—as this 2018 Francis Whatley-directed doc amply shows. "Part of my entertainment factor is lying to you," Bowie says to the camera with a knowing smirk while playing up the more chameleonic aspects of his presence, but the one constant thread throughout his work is an inherent yearning to keep pushing boundaries. Seeing the different incarnations of his latter-day bands (multiple alt-rock collectives bashing away in a dingy warehouse, a jazz-oriented outfit getting on in a tight-quartered pub/club) playing his music sans vocals and analyzing what they recorded with him and why reinforce the harnessed creative power of the artist in absentia, and the inescapable melancholy that accompanies it all. That said, the crucial projects that evolved over that titular half-decade—March 2013's return to form The Next Day, December 2015's Major Tom-focused Broadway play Lazarus, January 2016's aforementioned chilling final manifest Blackstar—are equal joys to see develop and shape-shift during their respective gestation periods. Perhaps most striking are the video treatments Bowie and director Johan Renck constructed for both the 10-minute title track "Blackstar" and "Lazarus," the latter clip showing Bowie straining, writhing, and essentially levitating in a sickbed with an off-white cloth wrapped around the top of his face like an embalmer's eye-mask, with a pair of black buttons taking the place of his eyes. "Five years—that's all we got," Bowie sang in a telling track from 1976 included near the end. This doc demonstrates how Bowie made the most of everything he had left to give us. We should all be so prolific if we're ever made aware that our own earthly clocks are winding down.
On The Record (HBO Max)
This 2020 HBO Max exclusive will be difficult to watch for some—but it's an absolute must to absorb and understand, warts and all, in the #metoo era. Directors Kirby Dick and Amy Ziering follow the story of hip-hop label executive Drew Dixon and her uphill battle with summoning up the courage to publicly reveal the extent of the sexual harassment she faced on (and off) the job in an in-depth New York Times article published on December 13, 2017. As truly heartbreaking as it is to see the extent of Dixon's physical and emotional scars while working at Def Jam, we're also made privy to moments of her expressing unfettered joy at describing what got her into the business in the first place—her pure love of music, and her inherent talent for recognizing great tunes and how to put the right collaborators together to further nurture the songs to reach the masses. The light in Dixon's eyes when she holds up a prized possession—an Ampex 473 Normal Bias C-45 JR Mafia demo tape from back in the day—in and of itself says more than a thousand words ever could. Ditto when Dixon cues up some choice 12-inchers on a Crosley portable turntable much later in the 98-minute doc, the first time she was able to reconnect with songs she helped shepherd after years of even the mere thought of them triggering bad memories. Seeing Dixon rekindle her inner fire by working with budding acoustic guitar/vocal prodigy Ella Wylde as she finds her way through her own original tune "Medicine" adds a layer of hope amidst all the bleakness. Ultimately, we see glimpses of how music is the elixir that heals all—or at least how it serves to salve the deepest of wounds. Here's hoping On the Record helps break the cycle of the systemic sexism inherent to the experiences of far too many career women just trying to do their jobs and follow their passions like anyone else has the right to do.
Joe Strummer: The Future Is Unwritten (Hulu)
The legacy of Joe Strummer goes far beyond his indelible punk image, as director and longtime collaborator Julien Temple captures to an "oi!" in this 2007 doc. As galvanizing and unquestionably vital as the prime late-'70s pure-punk era of The Clash was, Strummer's internationally tinged DNA—he was born John Mellor to a Scottish mother and an Indian-born, English-bred father in Ankara, Turkey in 1952—ultimately begat a broader musical palette that infused elements of reggae, raga, hip-hop, and world music alike. Strummer's worldly tastes would eventually play out over the airwaves, once BBC World Service enlisted him to host a regular half-hour "London Calling" broadcast in the '90s. (At one point, Strummer shares his genuine surprise upon learning he was regularly reaching over 40 million people.) Temple wisely interweaves many intriguing song snippets followed with Strummer's well-informed back-announcing all throughout this 2-hour doc. Temple also gets bonus points for filming a wide swath of interviewees from all facets of Strummer's life, most of them gathered around nighttime campfires set in multiple locales. Lensed at various angles, the flames curl around and frame each face differently, showing how they've been weathered by time or pampered by success. It's a keen nod to the semi-impromptu "come one, come all" campfires Strummer would enact on the grounds of various Glastonbury Festivals. But Temple also has to receive a rightly pissy British inverted-V gesture for never identifying who's speaking, or when, or from where. Sure, most of us will likely recognize Clashmate Mick Jones, Bono, Johnny Depp, and even John Cusack, but all of Strummer's collaborators and cohorts, whether internationally renowned or little-known except to Clash insiders, deserve their equal due. "Creation is everything," Strummer observes early on, and he spends the balance of his life doing just that. It's a shame the man's own unwritten future was unceremoniously cut short as the sad result of an undiagnosed heart defect in December 2002, but Temple's doc lovingly shares how a determined, no-BS lad wanted to bring people together through any music necessary.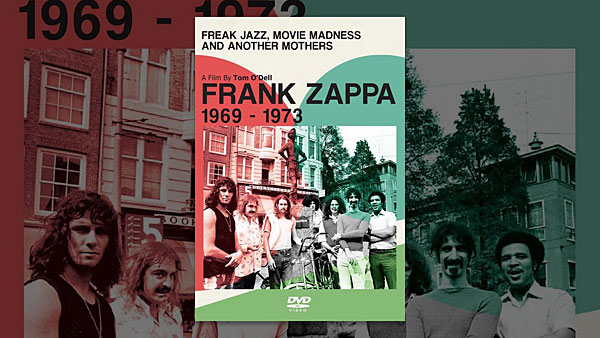 Frank Zappa: Freak Jazz, Movie Madness & Another Mothers (Prime Video)
It may be an understatement to say the first incarnation of The Mothers of Invention broke much untilled musical ground with Freak Out!, their sprawling June 1966 debut double album—not to mention all the ensuing ground-busting that continued on the six studio albums that followed. Somewhat overshadowed by that fertile period is the output of the eclectic collective Frank Zappa assembled for the second (and unjustly underrated) Mothers incarnation from 1969-73, one that's covered in remarkable depth over the course of this exhaustive 2½-hour doc from 2014 as directed with much Motherly love by Tom O'Dell. While Zappa also expanded his compositional palette via the innovative jazz leanings of his October 1969 solo effort Hot Rats, he concurrently reconstructed the Mothers by forging an alliance with Turtles frontmen Mark Volman and Howard Kaylan (a.k.a. Flo and Eddie) and other key players like jazz/fusion keyboard impresario George Duke and British drumming powerhouse Aynsley Dunbar, in turn opening the door to additionally put a spotlight on his theretofore underutilized guitar-solo prowess in the process. Another Mothers follows all the highs and lows via footage from the band's exhaustive, constant touring of the era and many modern interviews. Also dig the subversive pop constructs of "Tell Me You Love Me" and "Call Any Vegetable," the literal hills and valleys of the album-side-long "Billy the Mountain," and the reach-exceeding-the grasp scope of the somewhat surrealist October 1971 film 200 Motels. If anything, the muddled 200 Motels furthered Zappa's self-prescribed "amateur anthropology" idea of capturing as many candid conversations on tape as possible. "The story of human nature came out of tape recorders," goes one voiceover, with much of the dialogue replicated in the film springboarding from Zappa taking the Navy's innovative use of multitrack field recordings one step further into the belly of the counterculture. Meanwhile, O'Dell's zeal for proper music placement and pacing is quite impressive, as lesser budgets would have forced him to slide much incidental music in place of the real thing. Instead, Another Mothers puts quite the emphatic exclamation on this intriguing period in Zappa's oeuvre, rather than a mere apostrophe afterthought.
Mystify: Michael Hutchence (Prime Video)
The perpetually mysterious INXS frontman gets his due in this 2019 doc directed by Richard Lowenstein. Mystifyfollows the narrative structure of The Rolling Stones' prescient 2013 doc Crossfire Hurricane, wherein all interview subjects appear off-camera, albeit clearly identified by onscreen chyrons each time they speak. "He was a dreamer, and we didn't know what he was dreaming about," points out older sister Tina Hutchence, who essentially served at times as her brother's de-facto parent. It's a perfect summation of an artist who always seemed somewhat out of reach, even though he exuded a certain undeniable, accessible frontman charisma that appealed to all sexes. Watch the way he works a crowd of 165,000 at May 1983's US Festival in Southern California, a few years before INXS truly broke internationally following the mega-multiplatinum success of May 1987's Kick. The band's secret sauce came from the in-tandem writing team of Hutchence and keyboardist Andrew Farriss, but we also see how the pair fractured somewhat when the singer and drummer Jon Farriss co-wrote December 1990's "Disappear," a track from the X album that become a big hit and audience-singalong favorite for years to come. Hutchence's personal dalliances are also covered to, er, excess, as expected. That said, it's interesting to see exactly how Hutchence and his early-'90s beau Kylie Minogue utilized the technology of the times by sending personalized lovenote faxes to each other at the hotels they frequented while continentally separated on their respective tours and travels across the globe, precursing the texting/IM phenomenon by a decade or so. We also learn that Hutchence's heretofore little-explained mood swings may have been due to an undisclosed brain injury he suffered following an on-the-street scuffle in Copenhagen in August 1992, which may also clarify the darker shift in demeanor in his final decade. Sadly, Hutchence succumbed to depression and suicide prior to an Australian tour in November 1997, leaving us to forever wonder how this stadium act's original lineup would have weathered the changing tides of the musical landscape. The final "Mystify" live collage is a fitting coda for yet another artist gone before his time. (Note: Depending on your Prime plan, you may have to fork over a whopping 99 cents to watch the HD version of this one—but it's totally worth it, imo.)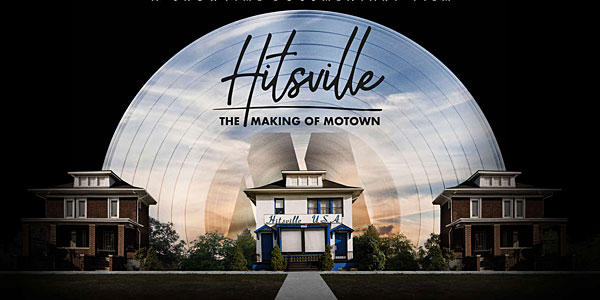 Hitsville: The Making Of Motown (Showtime Anytime)
Right from the outset, Motown founder Berry Gordy makes it abundantly clear: "This is serious business. We've got to maintain our high standards." This Benjamin & Gabe Turner-directed doc from 2019 outlines the step-by-step blueprint for the supremely focused Gordy's eventual international success. Working at a Ford plant in Detroit gave Gordy the idea of creating his own version of the assembly line in 1958, albeit one that fostered all levels of creativity under one roof. Gordy and his main songwriting foil Smokey Robinson return to the original two-story Hitsville U.S.A. at 2648 West Grand Boulevard (now home to the Motown Museum) to walk us through the process of how they made the brand magic happen from start to finish. With the upstairs bathroom serving as the echo chamber and the main studio room (nicknamed The Snake Pit) manned by the house band dubbed The Funk Brothers (which actually consisted of some of Detroit's finest jazz musicians), it's not too hard to see—and hear—why The Motown Sound could never really be duplicated elsewhere. Not only that, but the Quality Control boardroom sessions ensured all budding Motown hits were the best they could be before hitting the streets. We get to hear playback of the specific late-1964 QC session about whether "My Girl" would be a hit, or not, for The Temptations. Prior to that, Smokey explains how he had earmarked "My Girl" specifically for David Ruffin to take the lead vocal instead of their usual go-to Eddie Kendricks, and how the song's production was buttressed by arranger Paul Riser's classical training being put to beyond-good use by adding strings and horns into the final mix. Needless to say, "My Girl" became a No. 1 pop hit in March 1965—and The Beatles even sent Motown and The Temps a telegram congratulating them on their feat. During the label's heyday, Motown was billed as "The Sound of Young America." Six-plus decades on, Motown is truly the sound of the world at large.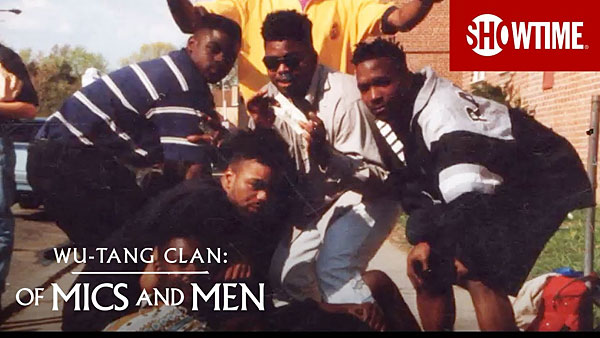 Wu-Tang Clan: Of Mics And Men (Showtime Anytime)
Wu-Tang Clan were not going to be stopped. Nine rappers came together in Staten Island, New York and sought to take over the world one mic at a time, and this four-part 2019 series directed by Sacha Jenkins follows their grit and determination to bring their message out of the hood and into the consciousness of the globe. The key, as mastermind RZA puts it early on, is how it all "started with camaraderie and brotherhood." The eight remaining members congregate in the crushed velvet seats of the beautiful St. George Theatre on Staten Island to watch film of their 25-plus years together and reminisce of how it all came to be. We get to see them connect the early dots from making tapes to spinning vinyl via the way RZA's neighbor used a Fisher-Price kid's turntable to make his cuts, before street money helped his older brother bring home pairs of Technics 1200 'tables to up their game. Director Jim Jarmusch observes that "hip-hop is the love of language," and the most telling reinforcement of that concept is gleaned through early footage of the whole crew in a room together, working out the lyrics to their first independent white-label single, May 1993's "Protect Ya Neck." Various members spit out a few lines apiece, and the others jump in to analyze and refine each word and each line in the moment. "I wanted my rhymes to impress these dudes," Method Man admits, and their communal editing skills and how they could blend nine individual voices into a unified collective took them to a whole other unmatched level. Each hour-long ep follows the flow of their sine-wave trajectory, from widespread sonic impact, acclaim, and mega-sales to the rise and fall of the late Ol' Dirty Bastard (a.k.a. ODB—or "Rusty Jones," as his mom called him) to creating their own brand and lifestyle, even as solo success began pulling them apart. Wu-Tang Forever, indeed.