TiVo Debuts New 4K Streamer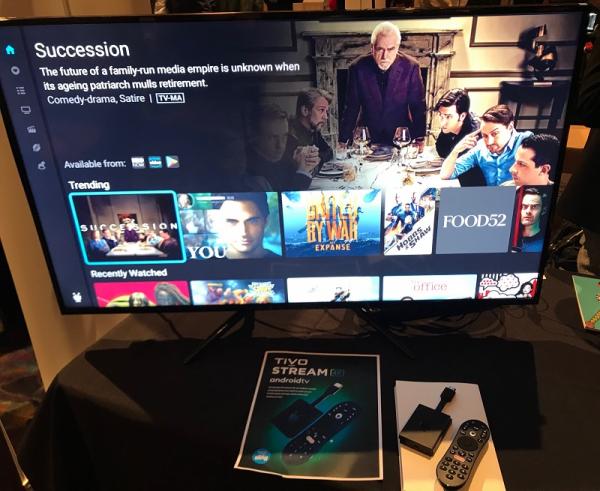 TiVo is going to take on low-priced streamers like Roku and Fire TV with the introduction of its new streamer, the TiVo Stream 4K. Unlike all previous TiVo products, the Stream 4K will not have any traditional TiVo DVR functionality, but rather will be entirely dedicated to streaming.
The small Android-based device will handle all of the major streaming platforms including Netflix, Amazon Prime, Vudu, YouTube and more. The company has also partnered with Sling TV as its preferred provider for subscription-based programming, and the Stream 4K will use TiVo's renowned personalized discovery features to help viewers find what they want to watch. Additionally, the streamer will feature TiVo+ as the preferred source of free, ad-sponsored television and movies. I asked if the streamer would support the new Disney+ service, and they said they are in discussions with hopes to have the service available at launch.
The Stream 4K will include a streamlined version of TiVo's award-winning "peanut" remote control enabling conversational voice search, but will also be compatible with third-party control systems like Logitech Harmony and Universal Remote Control.
Beyond delivering 4K video, the Stream 4K will handle both HDR10 and Dolby Vision metadata, and offer support for Dolby Atmos audio.
The TiVo Stream 4K will begin shipping in April at an initial price of $49.99, and will initially be offered through Tivo.com as well as select cable companies.