SVS Refreshes Most Popular Sub Line Ever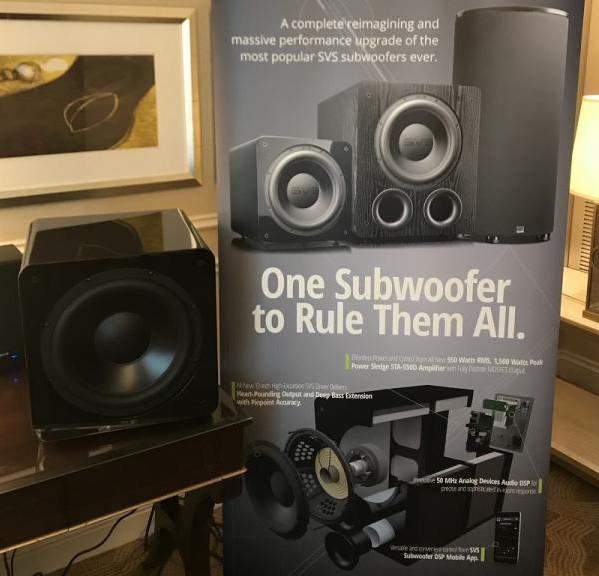 When a company looks to refresh its most popular, best-selling subwoofer series
ever
, you can imagine they would do so with a bit of care to ensure that the legacy and goodwill built over the years isn't lost on some rev. 2 cash grab. Rest assured, SVS put a ton of thought and design into the new 2000 Pro Series subwoofers to ensure that the performance legacy of past subs is not only respected, but kicked up to the next level.
The new 2000 Pro Series comprises three models; the SB-2000 Pro sealed cabinet, the PB-2000 Pro ported cabinet, and the PC-2000 Pro ported cylinder cabinet model. All new Pro models feature technologies ported down from the company's flagship 16-Ultra models to bring high-end bass performance to an entirely new price point.
Each of the new models sport an all new, fully redesigned 12-inch driver that has a bigger motor and magnets, producing more excursion capable of delivering more chest-crushing and musical bass, redefining subwoofer performance at its price point. All models are driven by a 550-watt RMS/1500-watt peak Class D Sledge STA-550D amplifier combined with high current output discrete MOSFETs to energize rooms of almost any size while keeping distortion to inaudible levels.
A 50-MHz Analog Devices audio DSP with 56-bit filtering controls the amplifier, providing advanced in-room tuning, optimized frequency response curves, and powerful DSP controls. All models also feature a newly designed rear panel, replacing less accurate knobs and dials with digital push buttons.
The subs also feature Bluetooth to be compatible with SVS' smartphone app for Apple, Android, and Amazon devices, offering the easiest way to make adjustments and tweak bass levels from your preferred listening position, making them the lowest priced models in SVS line-up to offer this capability. This provides one-touch access to pre-defined custom presets for movies, games, and music, allowing users to tweak settings for crossover frequencies, a three-band parametric EQ, polarity, room gain, and more.
The SB-2000 Pro sealed model is has a rated bandwidth of 19Hz-240Hz, where the PB-2000 Pro ported and PC-2000 cylinder can both play from 16Hz-290Hz in standard mode. The SB-2000 Pro is available in black ash for $799 or piano gloss black for $899, while the PB-2000 Pro and PC-2000 pro are $899. All models are available now.
In a "secret room" where I was required to put my pen down and take no notes or pictures, SVS gave me a sneak peak of some upcoming, custom-friendly technologies the company will be launching at CEDIA this coming September. (Yes, the company will be exhibiting at the custom-centric show for the first time in its history!) Look for SVS to deliver the kind of pants-fluttering bass it is known for in entirely new formfactors that will excite both design-conscious homeowners and customer installers alike!