Spider-Man: No Way Home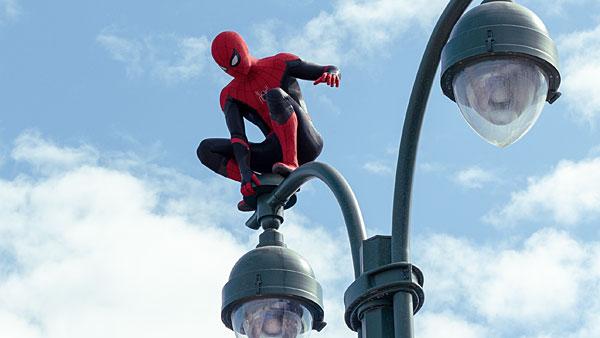 More satisfying than Far from Home and even more emotional than Homecoming, No Way Home is the biggest, arguably best live-action Spider-Man movie to date, a winning culmination of Holland's irresistible run in the red-and-blue tights. While delivering the thrills and laughs we've come to expect in this latest interpretation, it also taps back into the tragic heart of the beloved character.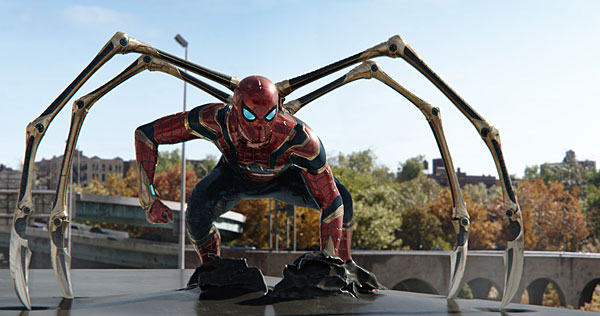 The movie was shot with a crisp focus which greatly enhances our engagement, particularly during the many closeups of the talented cast. Costumes too show a precise look and feel, impressive for a 4K upscale from a mere 2K digital intermediate source, this despite No Way Home's reported $200M budget. Regardless, the wide shots were obviously conceived for theatrical exhibition, yet we can see everything clearly on the TV screen, even tiny figures in vast settings. Dolby Vison HDR brings with it a gorgeous depth o f color, a richness and range of hues simply not present on the accompanying HD Blu-ray.
The Dolby Atmos audio is ambitious and mostly hits home, with a welcome overhead presence that conjures dynamic flight, whooshing tentacles and the magical appearance of cracks in the very fabric of space and time. The Mirror Dimension displays a gleeful 360-degree weirdness, whereas Spider-sense and stylized slow motion conjure their own unique moods. I was somewhat surprised by the restraint in the low end and the surrounds, but this is still a terrific track, highlighted by the best use of a Talking Heads song since Wall Street.
Bloopers and a slew of featurettes covering this movie, the trilogy and its place in Spider-lore can be found on the HD platter.
Ultra HD 4K Blu-ray
Sony, 2021
2.39:1
Dolby Vision, HDR10
Dolby Atmos with TrueHD 7.1 core
148 mins.
PG-13
Jon Watts
Tom Holland, Zendaya, Benedict Cumberbatch, Jacob Batalon, Willem Dafoe, Alfred Molina, Marisa Tomei
Nostalgia--that "twinge in your heart, far more powerful than memory alone" as Don Draper famously explained it--can be a potent ally to the modern filmmaker. With its risky and highly publicized meta-twist (which I won't spoil here, just in case), Spider-Man: No Way Home managed to complete director Jon Watts' arachno-trilogy on an epic scale, capping not only this story arc but one far grander, much as Avengers: Endgame did for the whole of the Marvel Cinematic Universe. Let us just say that there are quite a few heroes and villains on parade as Peter Parker (Tom Holland) struggles with the consequences from the public revelation of his secret identity at the end of his last adventure. An ill-advised trip to his fellow Infinity War veteran Doctor Strange makes matters much worse than anyone could have predicted, and Peter's life will never be the same again.