Sony BRAVIA VPL-VW90ES SXRD 3D Projector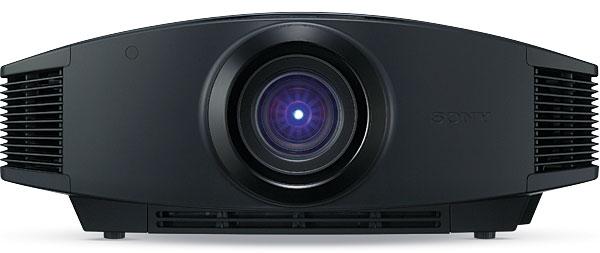 Price
: $9,999
At A Glance
: Deep, rich blacks • Accurate color • 3D-to-2D conversion • improved brightness and contrast
3D Gets Big
It seems like only yesterday that I reviewed Sony's VPL-VW85 projector, but it was a year and a half ago (Home Theater, November 2009). Sony launches a new flagship home theater projector every year at the September CEDIA EXPO, and 2010 was no exception.
Unlike the VPL-VW85, the new VPL-VW90ES is 3D capable. But there are other improvements here as well. While they're not as obvious as 3D, Sony's latest flagship projector nevertheless throws down the gauntlet yet again to its competitors in the home projector market.
Description
This is the first Sony SXRD projector to carry the company's ES designation. Sony first launched SXRD projection technology in 2003, with the then cutting-edge Qualia 004. SXRD stands for Silicon X-tal Reflective Display and is Sony's version of LCOS (liquid crystal on silicon).
It's at the pixel level that the VPL-VW90ES is a significant step up from last year's VPL-VW85. Sony claims improved brightness and contrast. Judging from the difficulty I had in using the pixel structure to fine-tune the focus, the gaps between the pixels also appear to be smaller than before.
Panel alignment is critical on any projector that sports separate imaging chips for each primary color—red, green, and blue. I was happy to see that the VPL-VW90ES has retained the VPL-VW85's full screen and multiple-zone panel alignment controls. However, I didn't have to use this feature; our sample's panel alignment was good.
The lens' zoom, focus, and horizontal and vertical shift controls are all motorized. The 1.6x zoom lens will fill a 16:9, 100-inch-diagonal (87-inch-wide) screen at distances ranging from approximately 10.1 to 15.3 feet. I used the projector at a distance of 14 feet from my 78-inch-wide, Stewart StudioTek 130 screen (vintage year 2000, not the newest 130 G3 material).
The projector provides six different Picture modes, including three Cinema modes and one User mode. You can adjust each of these manually and also configure them separately for each input.
The projector offers nine different preprogrammed Gamma Correction settings, plus off. (Gamma controls a display's output in the mid-brightness region.) Sony also includes a program called ImageDirector that you can use to manually tweak the gamma via a PC (not tested here). Gamma 3 was optimum for me most of the time, although I switched to Gamma 9 for some material.
There are nine color temperature selections, five of them Custom. Custom provides both high (Gain) and low (Bias) settings for each color. The Color Temperature settings are global; each setting applies across all inputs. You can dial in each of the Custom settings separately for different inputs, if desired.

The Cinema Black Pro menu provides the settings for Sony's Advanced Iris and two lamp settings (High and Low). Auto 1 and Auto 2 operate the iris dynamically to enhance contrast. A Manual option offers a range of fixed iris settings, and an off position opens the iris all the way.
In addition to the usual aspect ratios, the VPL-VW90ES includes an Anamorphic Zoom option, designed for use with an anamorphic lens for showing 2.35:1 films on a 2.35:1 screen (not tested here).
The VPL-VW90ES can operate at a refresh rate of up to 240 hertz—faster than most other home projectors we're aware of. This enhances the performance of Motionflow, Sony's motion-smoothing feature.
Motionflow consists of two separate processes that you can use either together or separately: Film Projection and Motion Enhancer. Motion Enhancer (Off, Low, and High) performs frame interpolation. It inserts interpolated frames between real frames until it reaches the desired refresh rate. Film Projection either adds black frames between the original frames as needed (Mode 1) or alternates frames with dark and light gamma curves (Mode 2). Interpolation (Motion Enhancer) can smooth filmbased sources, but it also makes them look like video. Used alone, Film Projection can improve motion slightly without this soap-opera look but at the cost of reduced brightness, particularly with dark frames inserted (Mode 1). These features work as advertised, and you may like one or both of them. I left them off for this review.
With Motionflow off and a 2D 1080p/24 source, the Sony operates at a refresh rate of 192 Hz (8 x 24 Hz); the projector repeats the extra frames needed to reach 192 Hz rather than interpolate them. With a 1080p/60 source (or a 1080i/30 source deinterlaced to 1080p/60 either externally or by the projector), the VPL-VW90ES refreshes at 240 Hz.