The Silence of the Lambs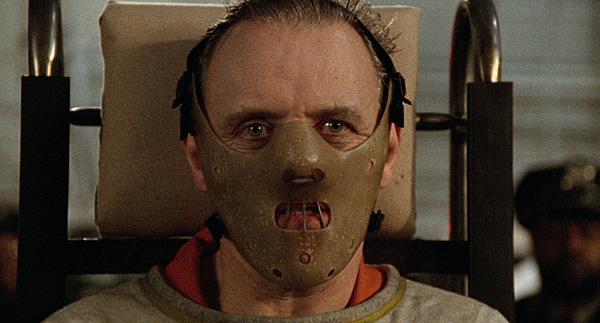 Silence of the Lambs
has more than its share of horrors, yet, through it all, the movie tells the very personal story of FBI trainee Clarice Starling (Jodie Foster, nabbing a second Best Actress Oscar here). Haunted by loss and her guilt over a childhood failure, she seeks redemption in a high-profile missing persons case that requires her to work closely with notorious murderer Hannibal Lecter (Anthony Hopkins, who netted a Best Actor Oscar). An outstanding piece of filmmaking in every way,
Silence of the Lambs
has transcended the thriller genre to become a genuine classic.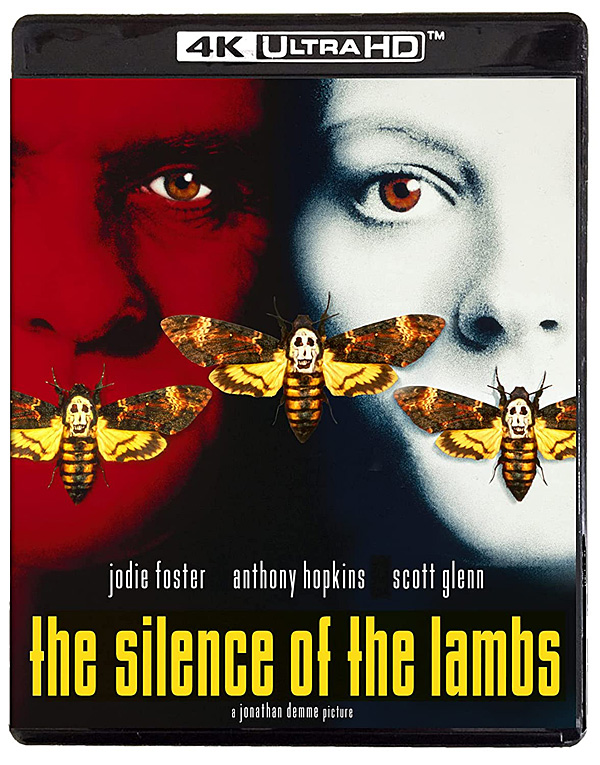 Having watched this movie countless times over the past 30 years, exclusively on home video formats, I've come to expect a decidedly bleak palette, and so I was somewhat surprised to see newfound visual punch on Kino Lorber's disc. The green of Clarice's jacket, the blue of her eyes: I never fully appreciated Silence's use of color before. The 4K scan—different from the one used for the 2018 Criterion Collection release—and Dolby Vision high dynamic range bring out a clarity that benefits the depth of field in images, imparting an effective you-are-there atmosphere. Director Jonathan Demme and DP Tak Fujimoto's favored close-ups look rock-solid, revealing tiny facial imperfections, wear-and-tear on Clarice's briefcase, and smudges on the glass of Lecter's cell. HDR highlights are not abundant, but the flashlight poking around in Hester Mofet's creepy storage locker is an expected standout. Film grain is preserved though a modest amount of noise is introduced, notably in the misty woods near Quantico. Shadow detail could be stronger, with some black crush disappointingly visible in the uniforms of the assembled police officers in the West Virginia sequence.

Silence's 5.1 soundtrack, remixed from the original 2.0 surround, remains terrific, with a generous spread across the speakers and ample discrete cues. Both options are presented in DTS-HD Master Audio 5.1, although the sound doesn't appear to have been updated from previous releases.
The 4K platter has a new audio commentary by noted film historian Tim Lucas, which is also on the included remastered regular Blu-ray, along with a vast sampling of legacy content, much of it in standard definition and/or a 4:3 aspect ratio. But in the end its the video upgrade here that makes this a highly recommended disc.
Ultra HD Blu-ray
Studio: KL Studio Classics, 1991
Aspect Ratio: 1.85:1
HDR Format: Dolby Vision, HDR10
Audio Format: DTS-HD Master Audio 5.1
Length: 119 mins.
Director: Jonathan Demme
Starring: Jodie Foster, Anthony Hopkins, Scott Glenn, Ted Levine, Anthony Heald, Brooke Smith
Serial killers. Cannibalism. A disturbing journey into the darkest recesses of the human psyche. The