The Shining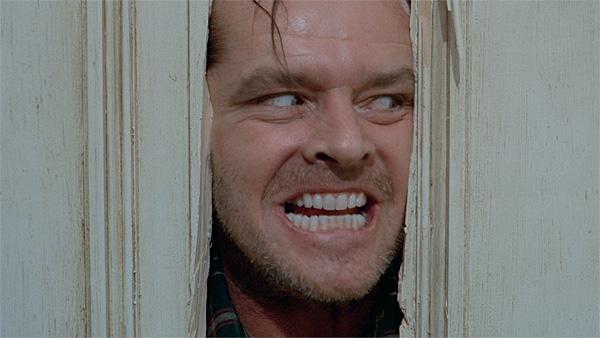 A 4K remaster of the original 35mm camera negative was overseen for this release by Kubrick's assistant Leon Vitali and colleague/superfan Steven Spielberg. The 16:9 image is slightly reformatted from the theatrical 1.85:1. The cinematography is not always razor-sharp, although certain elements pop: the weave of Jack's tweed jacket, logos, titles on book spines. The disc supports Dolby Vision and HDR10+ formats, both of which add panache to the distinctive bright/dark of The Gold Room and later on when lights pierce the gloom in the snowy night. Thanks to the disc's wide color gamut, I've never seen red quite like in the notorious men's room scene or the mauve of the manager's office.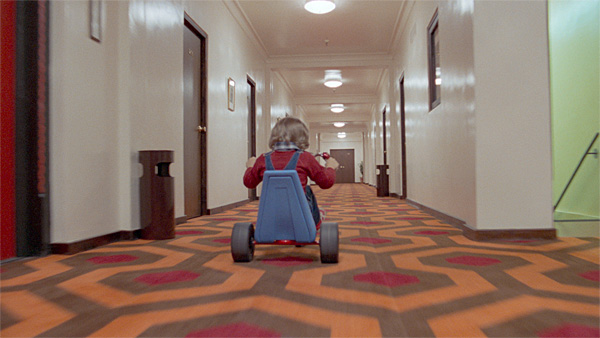 The DTS-HD Master Audio 5.1 track appears to be an upgrade as well. This is often a quiet film, and the always- clear dialogue (actors were wired live on-set with special mics) sometimes benefits from room tone, resonances, and other subtle effects. The music gets a terrific multichannel mix, at times swirling around like dangerous thoughts inside our own head. In one particularly effective sequence, a moment of shrill surround with a touch of bass conveys the force of will needed to send a long-distance telepathic communication.
Disc extras have been ported from past disc editions and include a commentary and vintage "making of" feature.
ULTRA HD BLU-RAY
Studio: Warner Bros., 1980
ASPECT RATIO: 1.78:1
HDR FORMAT: Dolby Vision, HDR10+ and HDR10
AUDIO FORMAT: DTS-HD Master Audio 5.1
LENGTH: 144 mins.
DIRECTOR: Stanley Kubrick
STARRING: Jack Nicholson, Shelley Duvall, Danny Lloyd, Scatman Crothers, Barry Nelson, Philip Stone
In some dialect, perhaps the language of cinema itself, the name Kubrick must mean "atmosphere." That's abundantly evident in his chilling film adaptation of Stephen King's haunted hotel opus, The Shining. Jack Torrance (Jack Nicholson), an aspiring novelist with a dark past, takes the challenging job of caretaker for a remote luxury resort during the off-season, meaning that his incredibly indulgent wife (Shelly Duvall) and young son with a mysterious gift will be the only living souls for miles around until the spring thaw. Life there is pleasant enough at first, if a bit dull, until curious events begin to unfold. The episodes become increasingly sinister, and Jack shows a rapidly dwindling regard for his family's well-being: Is it simply cabin fever or something not so easily explained?