Sharp Aquos LC-75N8000U LCD Ultra HDTV Review
PRICE
$3,200
AT A GLANCE
Plus
Inexpensive (with discounting) for a 75-incher
HDR compatible
Accurate and extended color
Minus
Limited contrast
Backlight artifacts
Highlights in HDR programs lack detail
THE VERDICT
Sharp's heavily discounted 75-inch TV offers accurate color and decent HDR performance, but its best feature is its big screen at an affordable price.
The arrival of a hulking 75-inch Ultra HDTV on your doorstep would be something you'd ideally want to coincide with a worthy media spectacle—the Super Bowl, for instance. In my case, however, the delivery of the Sharp Aquos LC-75N8000U synced up perfectly with the broadcast of the first Presidential debate. Lucky me: I got to witness what perhaps were the two most unpopular candidates in history assail each other's character at near-life-size.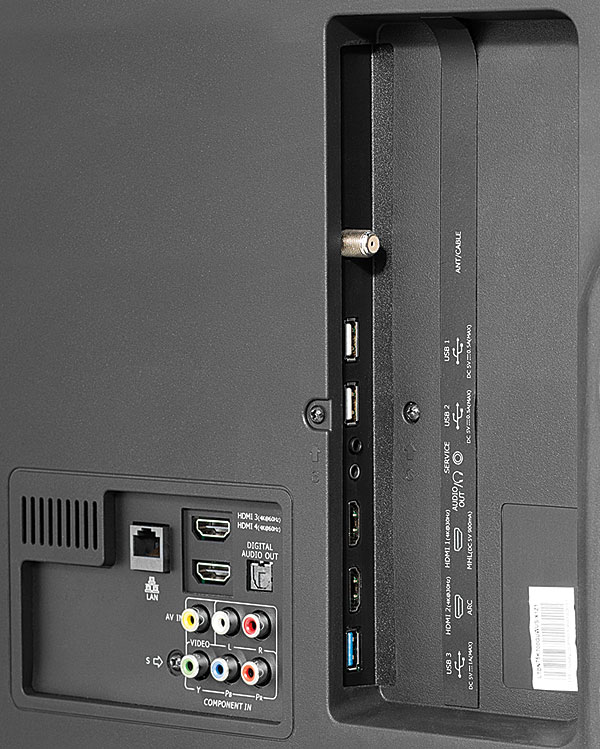 I could just mention here that the TV did a good job conveying Hillary's red suit and The Donald's pumpkin-like skintone, and leave it at that. But there's much more to say about Sharp's 75-incher. First, the LC-75N8000U is the first Sharp set we've tested since that brand was resurrected by Hisense, the Chinese manufacturer that bought out the flailing Japanese company's American TV business in 2015. Second, at $2,500 or less after common discounts off its $3,200 suggested list price, it's downright affordable—especially compared with similarly sized and equipped sets from other makers, which easily cost several thousand dollars more. Third, despite its budget price, the Sharp has the feature mix you'd expect from a current Ultra HDTV, including a 10-bit panel, support for high dynamic range (HDR10 only) and wide color gamut, and an LED backlight with local dimming (though only 16 zones).
Smart features are mostly limited to streaming services, including Netflix, Amazon, YouTube, Vudu, and UltraFlix, all of which can deliver 4K content. The set's inputs include two HDMI 2.0a jacks that accept 2160/60p and HDR content, along with two HDMI 1.4 jacks. The LC-75N8000U has a clean design, and its build quality is substantial for its price. Its screen is surrounded by a 0.5-inch black bezel edged with aluminum. Sturdy metal feet positioned at the far edges prop up the 100-plus-pound panel. For this reason, the set will require an extrawide TV table; I had to use a board to balance it on top of my own, which maxes out at accommodating a 65-inch set. The Sharp's somewhat glossy screen reflects light easily, making ambient light control a real concern.
The remote control is the same type that was packaged with the Hisense 50-inch set I tested for our November 2016 issue. It lacks a backlit keypad, but the buttons are clearly labeled and easy to locate in a dim room. I also appreciated the foursome of Netflix, Amazon, Vudu, and YouTube buttons at the remote's bottom, which let you access those oft-used services without having to first scroll through a home menu.
Setup
Given the connection between Sharp and Hisense, it came as no surprise to find that the LC-75N8000U's setup menus also mirrored what I found when I tested the other TV. There are five picture presets, including a Theater mode that provides mostly accurate outof-the-box color. The Backlight submenu lets you set the backlight level and includes a switch to toggle the set's 16-zone local-dimming feature on and off. (Switching it on proved crucial to getting good picture quality on the Sharp, especially when viewing HDR content.) Other adjustments include an Adaptive Contrast setting, which
I switched off, and Ultra Smooth Motion. That last setting, which is turned on by default when you select any of the TV's picture modes, improves motion resolution in images, but it also results in the soap-opera effect on film-based content at all settings. My recommendation: Turn it off.