Reference DVD-A - The Beatles: Love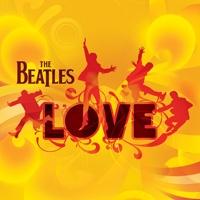 The Beatles: Love (Apple/Capitol). "The first Beatles album in 5.1"? Well, that's a bit misleading. Love isn't one of the Beatles' original releases; it's the "cast album" to the Cirque du Soleil show in Las Vegas, which does use the band's master tapes not only for full songs but also for new segues and mashups. And Love isn't the first time we've gotten the Beatles in true, discrete surround sound; just check out the DVDs of Yellow Submarine and Anthology.
That said, the splicing and dicing done here - by George Martin and his son, Giles, with the approval of the Beatles - is often ingenious, especially in the melding of "Drive My Car" with "What You're Doing," "Lady Madonna" with "Hey Bulldog," and "Strawberry Fields Forever" with "Piggies." And the mixes - by Paul Hicks, son of Hollies guitarist Tony Hicks - aren't in mere 5.1; they're in six-channel DVD-Audio, and they're nearly always sensational. In fact, a more accurate tagline would be, "Beatles in surround: It's getting better all the time." That's because, whereas Peter Cobbin did good by Submarine and great by Anthology, Hicks gives us the most enveloping Beatles yet (except Cobbin's "A Day in the Life" remains the definitive version). So, c'mon, Apple: Start redoing the original albums for CD+DVD-A editions!