PlayStation 5: Your New Ultra HD Blu-ray Player?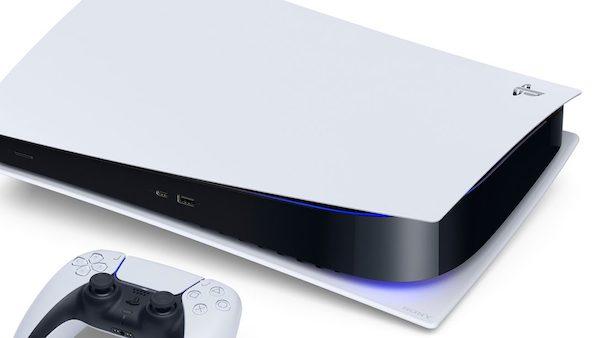 While interest in movies on disc
continues to be strong
even with the massive growth of streaming, there's been a deficit of new disc players to choose from. We've recommended models from
Panasonic
and
Pioneer
semi-recently, but with no new Ultra HD Blu-ray players unveiled at CES 2020, there's nothing from that category in our review queue at present. Hmm, what about this new PlayStation 5 thing everyone's been talking about?
For its last gaming console, the PlayStation 4 Pro, Sony added 4K gaming and streaming but omitted 4K Blu-ray disc playback. Sony's forthcoming PlayStation 5, however, will be available in two versions: one designed specifically for streaming and downloads and a second that additionally features a built-in Ultra HD Blu-ray disc drive.
From a hardware standpoint, the new PS5 looks very impressive: built-in solid-state drive, a graphics engine with 2x the power of the PS4 Pro, support for up to 4K/120 Hz and 8K video output, and HDMI 2.1-specific gaming features like Variable Refresh Rate (VRR). It also has a custom engine on a dedicated chip for 3D audio, a feature that doesn't come as a surprise given Sony's recent focus on 360 Reality Audio, a technology that lets you stream object-based spatial audio from services like Tidal, Deezer, and nugs.net for immersive music-listening with headphones. There's been no mention yet of Dolby Atmos support for games, but the previous PlayStation let you output immersive audio soundtracks via bitstream over HDMI to a connected receiver, and that capability will presumably continue.
While the forthcoming PS5's standing black-and-white design is cool, a white case isn't the best option for dark home theater rooms, although having the ability to also store the console horizontally in an equipment rack should help. Sony has also announced an optional media remote accessory that will let you control disc playback and streaming on the console without having to fumble with a game controller. As for connectivity options beyond HDMI, Sony hasn't yet provided any specifics, though if just a single HDMI port is included, you'll need to use a receiver with an HDMI 2.1 connection like Denon's new X-Series models to reap the maximum video and audio benefits. Otherwise, using your TV's HDMI eARC connection will let you route high-resolution soundtracks back to an external audio system.
What else is known about the PlayStation 5? It's expected to launch in late 2020, just in time for the holiday shopping season. No pricing details are available, but given the bundled features and technology, it's likely to cost more than the current PS4 Pro ($400). With Ultra HD Blu-ray playback, new immersive audio features, an optional media controller remote, and, last but certainly not least, cutting-edge gameplay with up to 8K graphics and VRR support, the PS5 is a very intriguing home theater option. I know I'll be considering it for my next, and possibly last, Ultra HD Blu-ray player.
For more information on the PS5, visit the PlayStation Blog.