Paradigm Debuts Slim Three-Channel Soundbar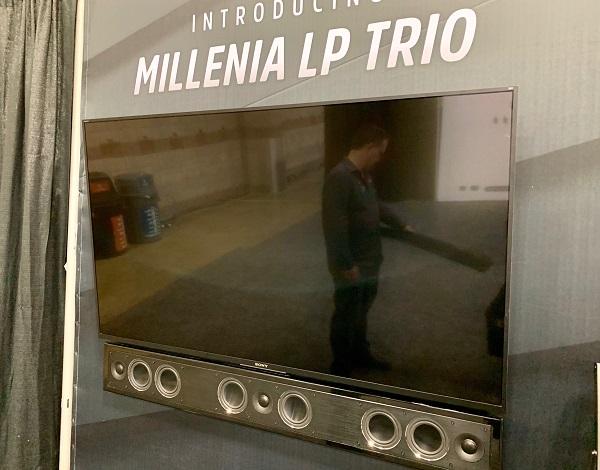 It should come as no surprise that CEDIA is filled with passive soundbars — custom installers generally prefer to go the passive route, which allows them to install a bar snugly in or on the wall below a flat-panel TV, with power coming from a separate, rack-mounted amplifier. It should also come as no surprise that passive soundbars are part of Paradigm's extensive speaker mix, which now includes the new Millenia LP Trio that made its debut at CEDIA 2019.
The three-channel Millenia LP Trio features three S-PAL aluminum dome tweeters with the company's Perforated Phase Alignment tech and six aluminum cone bass/midrange drivers in a sealed mineral-filled ABS cabinet. The cabinet measures less than 2 inches deep, making it a perfect match for flush-mounted flat-panel sets.
Paradigm anticipates that the Millenia LP Trio will ship in early November for $999.
WHERE TECHNOLOGY BECOMES ENTERTAINMENT