4 Ways to Avoid the Nightmare After Christmas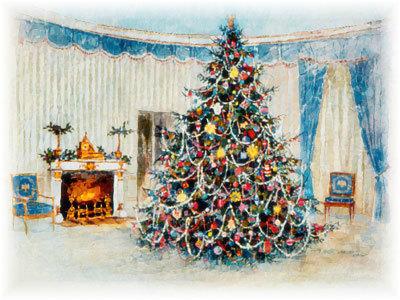 Gone are the days of old, when all it took to prepare for Christmas morning was a warm batch of cinnamon rolls, hot coffee, and a spare pack of batteries. Even though more and more technology exists today to keep us connected, how easy is it to set up all these new gadgets come Christmas morning? Although the stockings are hung by the chimney with care, are you sure you're really ready for Christmas?
Just minutes after all the presents are opened, joy can quickly be replaced with despair if you're not prepared. With new technology comes new challenges. Don't be a Scrooge; make sure your Christmas cheer lasts long into the new year.
Here are a few simple steps you can take to help make your season bright!
1. Make sure your gift is going to be compatible with the recipient's equipment. A friend of mine just purchased a new soundbar and called for advice hooking it up to his TV. The soundbar had an HDMI ARC input, so he thought he was all set. Alas, his TV doesn't support ARC, and his frustration was understandable once he discovered it was never going to connect that way, especially since he spent hours trying to get it to work. Save your loved ones the trouble and check to see how things will connect beforehand.
2. Make sure you're getting iOS versions for your Apple people and Android for Android peeps. For the love of St. Nick, don't assume the whole world has an iPhone—we don't. You might even want to hold off on headphone gifts this season, as the next new thing will be headphones that connect via Lightning to iPhones and micro-USB for Androids.
3. Make sure you have new batteries for all the gifts you're giving—and that they're the right kind. I hate that this still bears repeating, but even if the package says batteries are included, having a spare fresh supply is smart—just in case—and shows your generous, caring spirit. Who knows—the recipient might love your gift so much that they burn through the supplied batteries that day. You can only hope your gift is loved that much.
4. Make sure you have all the cables you'll need. Nothing spoils Christmas Day more than rummaging through the basement looking for the right cable to connect your new toys. You certainly don't want to be that guy driving around looking for a Radio Shack that's open Christmas Day.
The holidays can be stressful enough without adding the frustration of dead batteries, missing cables, and incompatible equipment. We even have a full moon this year for Christmas. Add that to dysfunctional family gatherings and an abundance of alcohol; what could possibly go wrong?