Dirac Research Releases Dirac 3D Audio Solution for Headphones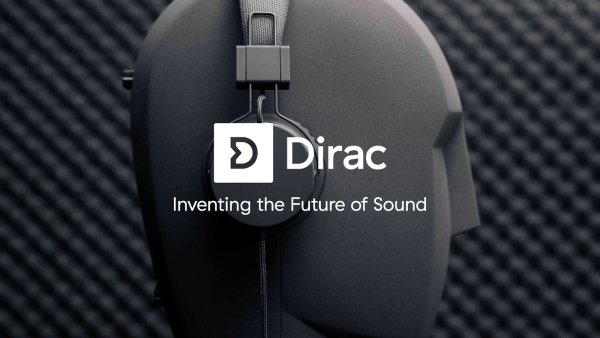 When Dirac Research releases a new product, it always causes our ears to perk up. The company that made great strides in reference room correction software has just released Dirac 3D Audio, an software solution that delivers 360-degree surround sound via any standard headphone or gaming headset.
Dirac 3D Audio is a downloadable program that integrates seamlessly with any hardware, be it a VR headset, gaming headset, or headphone. Dirac's goal is to drive audio performance via DSP software instead of relying on hardware solutions so users can enjoy a 360-degree surround experience on their favorite headphones.
"With Dirac 3D Audio, games feel more realistic than ever before, as high-quality sound emanates from all directions just like in the real world," says Lars Isaksson, Dirac's General Manager of XR Audio. "Players can therefore recognize distances and locations of characters and objects by sound alone. Gaming with Dirac 3D Audio allows users to hear enemies sneak up from behind, helicopters fly overhead, and commands yelled from all directions — as if you're actually on the battlefield.
"For videos with multichannel audio, Dirac 3D Audio provides a truly cinematic listening experience, where sound encompasses the space surrounding the viewer, putting him or her at the center of the action with a stunning sense of immersive realism. However, the solution required to create this level of gaming immersion differs from that which allows music to be reproduced in the way the artist intended. With an integrated Dirac 3D Audio-Dirac HD Sound gaming solution, users can enjoy the best of both experiences with the highest quality audio optimized for both applications.
"Our patent-pending Dynamic HRTFs enable unparalleled positional accuracy and one-degree resolution in all three dimensions, which ensures the accuracy of audio reproduction that mirrors reality," continued Isaksson. "Furthermore, our proprietary 3D audio reverberation engine, built upon over a decade of scientific breakthroughs in sound field synthesis, produces convincing sound externalization and a realistic sense of space. Together, these components create a natural and transparent immersive soundscape, where the audio quality remains intact while the immersion achieves a new level of realism."
Dirac 3D has been integrated into the Tritton Kunai Pro gaming headset, which features a control button to switch the software on and off. While not exactly audiophile headphones, at least Dirac included an easy way to hear how the software is performing. I wasn't exactly impressed with the headphones themselves; however the spatial properties displayed by the Dirac 3D software made up for it. Whether on gaming software or a 7.1 movie, the effect was realistic and immersive.
It will be interesting to see if technology will shift from hardware to software solutions for sound quality. What can't be denied is that more and more people are gaming and watching movies exclusively on headphones, and a software solution is the only way to create a 3D experience from a binaural source. The Dirac 3D Audio software is a huge step in the right direction.