Monster 2019: The End of an Era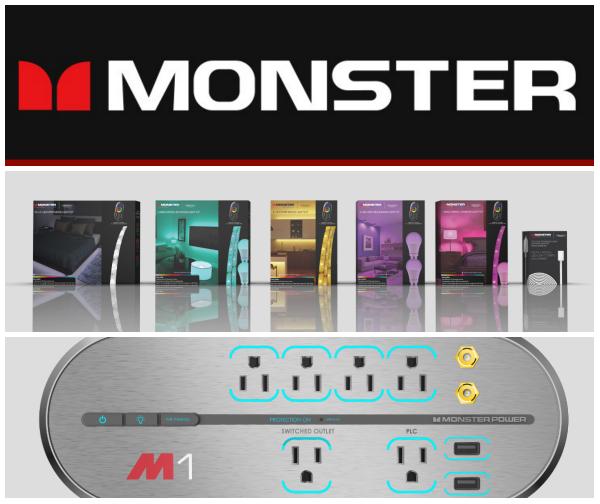 The Monster press conference at CES has typically been an electrifying, high-energy love-fest with the company's boisterous CEO, Noel Lee, leading the charge. This year, the tone was definitely different as a dialed-back, subdued Lee announced this was the end of an era.
The first clue that something was amiss was the discontinuation of the legendary Monster concerts at CES that have been the highlight of the show for years. Artists such as Stevie Wonder, Santana, Earth, Wind & Fire, Rod Stewart and more have made the Monster concerts the most sought-after ticket in Vegas, at least during CES. Alas, no more concerts.
But it was Noel Lee's declaration that this was the end of an era that was most troubling. He started out by highlighting how many other big name companies have been bought or merged with others. He pointed out others that have "adapted and changed" including: Klipsch to Audiovox, Sol Republic to Homedics, Sharp to Foxconn, Harman to Samsung, Blue and Jaybird to Logitech, and not surprisingly, Beats to Apple. Could this signal an end to Monster?
Not so fast; Noel Lee isn't ready to call it quits anytime soon. Monster is unveiling a new program: Monster M4.0: License to Sell. Continuing the M-Series product line (and, is it just me, or is the company that so fiercely litigated the "Monster" name blatantly borrowing the BMW M-Series logo?) Monster will be partnering with companies including ESI, JEM Accessories, the parent company of Xtreme Cables, ProMounts, DGL and Vanco/Allied-Green.
According to Lee:
"Conditions for mid-size companies like Monster to bring products to market are more challenging than ever. Companies of our size or even bigger have often had to close down or sell-off their trademarks, allowing the company name to live on, but not its heart and soul. Instead of following that path, we've chosen to reinvent ourselves and the Monster soul is stronger than ever! We have invited other partners to expand our vision to broaden product categories and distribution at different price points, while continuing to develop innovative premium products."

"Monster's Always Lead Never Follow motto has always been about developing the most innovative, technologies to create great products. With our new 'License to Sell' model, Monster will continue to do what we do best, innovate next generation products by having access to the best technologies, enter new product categories and bring products to market faster. This will enable us not only to create more groundbreaking products, but bring them to market more swiftly and efficiently on a global scale."
One of the new products under the License to Sell motto that allows Monster to bring products to the market faster and more affordably is the IlluminEssence lighting solution. This product line contains color-changing LED light strips in varying lengths. It comes with an RF remote control, so easier for some people to operate than a Bluetooth or WiFi system. It's available at Walmart.
The IlluminEssence product line is from Monster's new collaboration with Tuya Smart, a company who develops AI and IoT technologies, part of "Monster Smart Powered by Tuya" smart home products. This new alliance will produce not only smart lighting options, but power, security, and as expected, home theater products.
As market shares shift and brand names come and go, it's fascinating to see a company such as Monster willingly accept change. Adapt to the times and go back to what you do best, even with a company motto of "Always Lead, Never Follow.". It will be interesting to see what the next era brings.