News & Gear: Mid-Fall 2022 Page 2
Yep, it's a Mac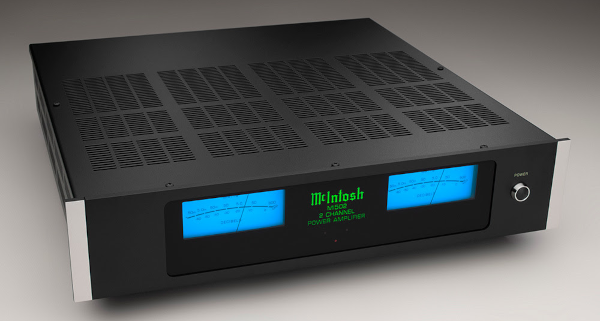 McIntosh, the iconic audio brand founded 73 years ago and the company whose gear powered Woodstock in 1969, does not sit still. Seriously, the company consistently churns out a remarkable number of new products. The latest is a rack-mountable stereo amplifier rated to deliver 500 watts in to 8 ohms and 800 watts into 4 ohms.
The new MI502 sports the brand's signature VU meters with a backlit green logo on its front panel and provides both balanced and standard RCA inputs with gold-plated five-way binding-post outputs around back. There's also a 12-volt trigger for remote turn-on/off but that's it.
Under the hood, Mac's longstanding Power Guard technology makes sure you don't overdrive your speakers, while its Sentry Monitor protects against short circuits. Key specs include a signal-to-noise ratio of less than 98dB and dynamic headroom of 2.7 dB (8 ohms) and 3.7 dB (4 ohms). For more information, visit mcintoshlabs.com.
Make Your TV Disappear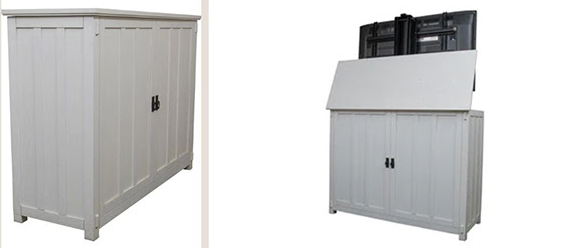 Have you ever wished you could make your TV disappear when you retire for the evening? Touchstone Home Products has got you covered with its new Mission line of motorized TV Lift Cabinets. Once your TV is secured to the cabinet's mounting bracket and power is applied, all you have to do is push a button on the supplied remote control to make the TV rise from the cabinet or disappear back into it in all of 30 seconds.
At the heart of each cabinet is a "whisper quiet" TV lift mechanism that is warrantied for 5 years. Available in Modern Farmhouse and Coastal styles with antique-style hardware, cabinets are designed to accommodate TVs with screen sizes of 50 or 65 inches and, depending on the TV size, are between 35 and 38.5 inches tall, 17 and 20 inches deep, and either 49.5 or 63 inches wide. Finish options include white (shown) and finished or unfinished oak.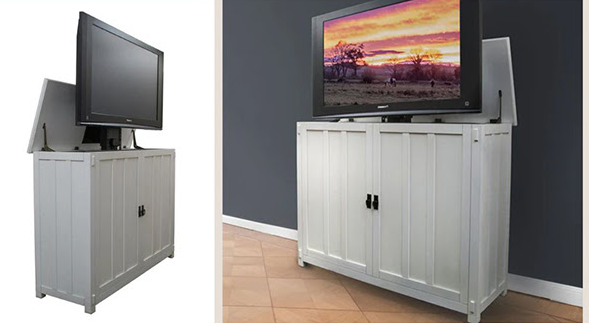 Current discounted prices range from $2,199 to $2,799, depending on finish and screen size plus an extra $100 if you want the TV lift to come pre-installed in the cabinet. Touchstone also offers a 16 x 9-inch component shelf that attaches to the bottom of the TV lift for $79 and an infrared (IR) repeater kit for $99. For more information, visit touchstonehomeproducts.com.
Austere's New Surge Protectors Mount on the Wall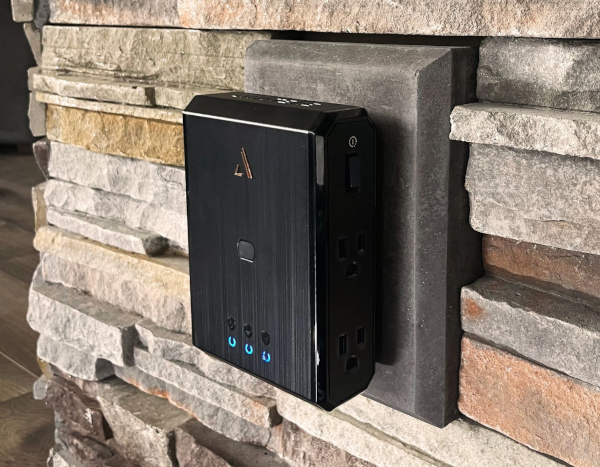 Tired of tripping over your power strip/surge protector or just seeing it laying on the floor collecting dust? Austere's new four-outlet surge protectors are designed to sit flush on the wall and fit in tight spaces — even behind a wall-mounted TV. And if they do happen to be out in the open, they actually look good.
The Portland, OR-based A/V accessories specialist is offering three models, each featuring a durable fireproof enclosure with three LEDs to indicate power, proper grounding, and active surge protection. All models also boast flameless MOV (metal oxide varistor) protection to ensure powerful surges will not result in fire and OverCurrent protection to prevent overload, which can lead to short circuits.
The top VII Series ($130) model is rated to provide 3,500 joules of protection and uses Austere's PureFiltration outlet isolation to deliver the "cleanest possible power." Housed in a chassis with polished metalized side panels and platinum silver edging, the device includes three OmniPort rapid charging USB port, one of which is a USB-C outlet that delivers 45 watts of power for charging a laptop without a bulky power adapter. A second USB-C port is rated for 20 watts plus there's a USB-A port with 2.4 amps of dedicated charging power.
One step down is the V Series model ($100), which is rated at 3,000 joules and also features three OmniPort rapid charging USB ports — a 20-watt USB-C port plus a USB-C and USB-A port that share 2.4 amps of charging power. Everything is housed in a chassis with metallic blue trim and the unit utilizes Austere's Type II PureFiltration, which provides twice the level of EMI/RFI scrubbing as the company's standard power filtering circuitry.
Finished with gloss-black edges, the entry-level III Series ($80) model is rated at 2,500 joules and provides two OmniPort USB rapid charging ports: USB-C and USB-A ports that share 2.4 amps of charging power. The unit uses Austere's standard Type I PureFiltration system.
All models are covered by a lifetime guarantee and include a component guarantee that promises to replace components that sustain damage while plugged into the surge protector for up to 6 years for the VII Series, 5 years or the V Series, and 4 years for the III Series. For more information, visit austere.com.