Music Review: Pearl Jam's "Backspacer"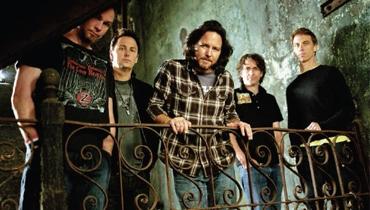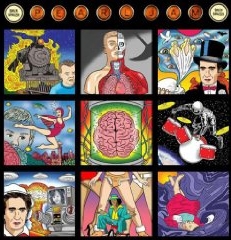 Pearl Jam
---
Music •••• Sound ••••
One usually thinks of the spring rather than the fall as the proverbial season of renewal. But it seems right in line with Pearl Jam's endlessly careening career journey that the band should choose autumn to release Backspacer, a work whose unbridled energy and souped-up drive come through so strongly that it could have been called ReVitalogy. As it is, the actual title - a reference to the old key-stroke name that has vanished from many modern keyboards in the "progress" from typewriters to computers - is utterly appropriate. Because, pretty much from first note to last, frontman Eddie Vedder and his mates aren't just kicking it old school; they're stomping it.
While longtime followers know that Pearl Jam has repeatedly dipped back into the hard-rock well of the 1970s and '80s for periodic replenishment and sustenance, there's a clear difference here. Unlike, say, the band's last (self-titled) studio release in 2006, exemplified by the antiwar anthem "World Wide Suicide," Backspacer's power chords and wails aren't the product of the usual righteous pent-up anger these guys have always been known for. Here, for a change, the noise is often (dare one say it?) almost joyful - a state epitomized by jumpout track "The Fixer," where, over bassist Jeff Ament and drummer Matt Cameron's thundering rhythms and Mike McCready and Stone Gossard's heat-seeking guitars, Vedder sings about repairing (rather than railing against or despairing of) the world around him: "When something's broke, I want to put a bit of fixing on it / If something's low, I want to put a little high on it . . . / Gonna fight to get it back again."
That up-not-down view flows through many of Vedder's lyrics here, with reflection rather than rage the operant response to the challenges of life. As he notes in "Just Breathe": "I'm a lucky man to count on both hands the ones I love . . . I don't want to hurt / There's so much in the world to make me bleed." That song's introspective feel is neatly underscored by the evocative application of a fingerpicked acoustic guitar and a string quartet, thanks to producer Brendan O'Brien, who returns after a 10- year absence from working with the band. Elsewhere, the positive outlook is even on textbook Ramones-meet-Zep punk/metal grunge-crunching tracks like "Gonna See My Friend" and "Got Some" - which, like almost all of this surprising album, bowl you over with, if not necessarily kindness, at least optimism. And maybe even hope.
As Vedder yowls on the pile-driving "Supersonic": "I want to live my life with the volume full." Works for me.