Mastodon: Crack the Skye; Lamb of God: Wrath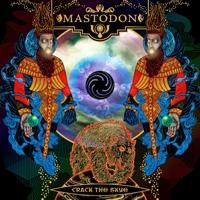 Reprise
---
Music ••••½ Sound ••••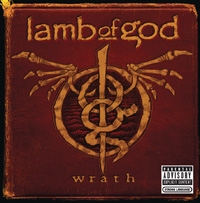 Epic
---
Music •••• Sound ••••
These are heady days for heavy metal. The Rock and Roll Hall of Fame just inducted Metallica, whose
Death Magnetic
hit No. 1 (
see review
). And a pair of 2009 releases has now followed that album into the upper reaches of the charts: Lamb of God's
Wrath
(No. 2) and Mastodon's
Crack the Skye
(No. 11).
The members of Mastodon have always gone for the big and sprawling, whether it's their mighty riffs, unruly arrangements, or fascination with the Animal Kingdom (past and present). When they blended stormy metal and proggy jazziness on their sophomore album, 2004's Leviathan (a Melville-inspired sperm-whale tale), the results were not only crushingly heavy but enormously tuneful. The band got more mysterious and weird on its major-label breakthrough, 2006's Blood Mountain, another shaggy outgrowth of artistry. Still, Mastodon was capable of something even better.
That would be Crack the Skye, a beastly juggernaut that somehow combines roaring mega-thrash, snappy Steve Howe-like guitars, Hawkwind-esque travelogues, countrified twang - you name it. In "Oblivion," a moody instrumental section abruptly bursts into a buzzsaw speed-metal attack, then a melodious chorus, before Bill Kelliher's axwork returns even more ferociously. In "Divinations," as "animal spirits come calling" the guys home, they break into a frolicking noodlefest where Brent Hinds's fretwork - some of the gnarliest banjo parts ever performed on a rock record - and other wicked licks come together in a glorious din. Things are proggier in "Quintessence," as odd-metered guitar parts get truly odd and Brann Dailor's whirlwind drumming enters a wonderland of fills and flams.
As produced by Brendan O'Brien, the earth-shaking, mind-twisting sonics continue, especially in epics like the 11-minute "The Czar" and the 13-minute closing track, "The Last Baron." With Crack the Skye, Mastodon leaves its biggest footprints yet.
Ever since Lamb of God burst onto the underground scene, it has dazzled by matching slice-and-dice precision with manimal grit. Even when the band stepped into the big leagues, the glossy production didn't tarnish its maniacal intensity and sinister musicianship one bit. If anything, Lamb of God's Slayer-like surgeries sounded even more menacing on 2004's Ashes of the Wake and 2006's Sacrament.
On Wrath, Lamb still offers plenty of compelling moments for metalheads who dig amazing chops. As usual, Chris Adler's drumming often becomes the focal point for the onslaught, whether he's waging polyrhythmic war on "Set to Fail" or bashing it out with simple jackhammer power on "Contractor." The guitars, meanwhile, are as scorching as ever on "Grace" and "Everything to Nothing," especially when the band veers into bluesy, Southern-flavored thrash mode. And while maintaining its monstrous energy, Lamb serves up plenty of hooks - sometimes strange, always memorable - in tracks like the no-frills hard-rocker "Choke Sermon," the merciless "Fake Messiah," and the album's finale, "Reclamation," which explodes out of the speakers like an M1 tank attack.
Producer Josh Wilbur helps Lamb of God burn through this slab of prime metal, as the guys manage to be technical, brutal, polished, raw, and catchy, sometimes all at once. Their Wrath is hard to resist.