June 2017 Top Picks at a Glance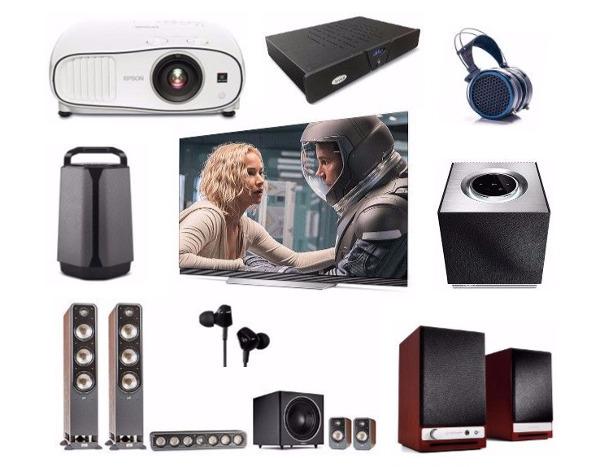 As we kick back to celebrate and reflect on the birth of our great nation, we've pulled together a quick-reference guide to our Top Picks for the month of June. It was a generous period, netting nine outstanding products, ranging from a bullet-proof outdoor speaker to $50 earbuds that sound shockingly good to a lower cost alternative to LG's flagship W7 series 4K OLED TVs. There's plenty to ponder here for your summer short list.
Naim Mu-so Qb Wireless Music System: $900

Hailing from Naim Audio, one of the U.K.'s most respected names in high-end audio, the superbly crafted Mu-so Qb may well be the best all-in-one wireless music system on the planet. "[The Qb] is without question one of the best-sounding compact speaker systems I've heard," wrote reviewer Bob Ankosko." Its natural tonal balance and ability to play loud and clean with solid bass will surprise and delight you." Need we say more?
AT A GLANCE
Plus
Elegant design
Impeccable build quality
Compact form factor
Terrific sound quality
Minus
Limited streaming options
Expensive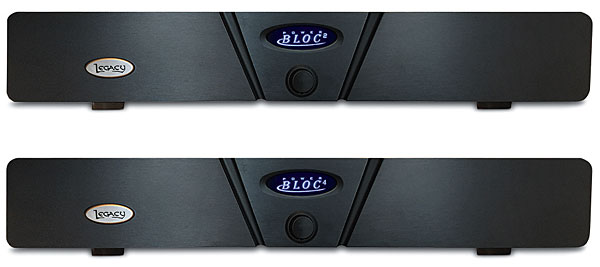 Legacy Audio Powerbloc2 and Powerbloc4 Amplifiers: $1,800, $2,950

Yet another example of audiophile-quality Class D amplification has arrived, this time in the form of two amplifiers from Legacy Audio—the two-channel Powerbloc2 and four-channel Powerbloc4. Both are conservatively rated to deliver 325 watts per channel into 8 ohms (or 650 watts into 4 ohms) and impressed veteran audio reviewer Dan Kumin with their ability to deliver "pristine, crystal-clear" sound at cinema levels. If you're looking for serious power at a fair price, make this your first stop.
AT A GLANCE
Plus
High power in compact, Class D package
Dynamic, uncolored sound
Runs relatively cool
Minus
Channel configurations not ideal for typical surround layouts
Soundcast VG7 Outdoor Wireless Speaker: $800

If
Naim's remarkable Mu-so Qb
is the mother of all indoor wireless speakers, Soundcast's new flagship VG7 speaker is its outdoor counterpart. Like the Mu-so, it carries a substantial price tag, but if you're headed for the backyard or a tailgate party, you'll get what you pay for in sound quality, ease of use, and reliable operation. As reviewer Rob Sabin put it, "The VG7 is a true leader in its class, and highly recommended."
AT A GLANCE
Plus
Superb sound quality
Impressive, weather-resistant build quality
Bluetooth stereo pairing
Minus
Pricey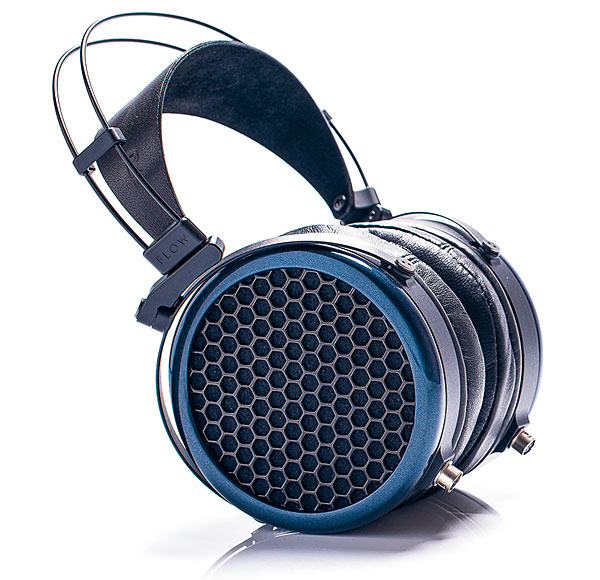 MrSpeakers Ether Flow Headphones: $1,800

Goofy company and product names aside, MrSpeakers' Ether Flow open-back headphones are super comfortable and combine clarity with an effortless, non-fatiguing sound that ensures long-term satisfaction. "Vibrantly alive" with a naturally balanced midrange is how headphone guru Steve Guttenberg described the sound of their large planar-magnetic drivers.
AT A GLANCE
Plus
Hyper clarity
Lighter than most high-end headphones
Made in California
Minus
They're expensive
LATEST VIDEO