Jumanji: The Next Level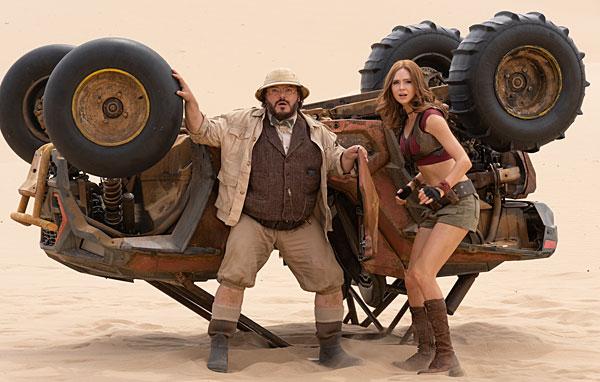 Jumanji: The Next Level
is an adventure-comedy with a winning cast featuring Dwayne Johnson, Kevin Hart, Jack Black, and Karen Gillan. The plot is a bit formulaic and doesn't quite take this episode in the
Jumanji
franchise to the next level as stated, but the action is plentiful and there's enough humorous and family-friendly dialogue to keeps things moving apace. As far as Hollywood blockbusters go,
Jumanji: The Next Level
is a pretty good offering, with plenty of exciting stunts and special effects and high production values.
The picture quality of the bundled standard Blu-ray looks impressive enough, but the HDR10 picture—from dark medieval inspired locations to brightly lit desert and snow-covered mountain scenes—on the Ultra HD disc is consistently spectacular. Like most current movies shot digitally, colors here really pop, with even flickering flames in ultra-dark night scenes exhibiting incredible brightness and a wide variety of hues. Skin tones of the actors look utterly natural, and the eye-catching costume design brings out minute details in clothing accents such as fur linings of hoods. As the backdrop to the film's latter half, the pristine blue-and-white beauty of the Canadian Rockies also gets captured with gorgeous detail.
Although Jumanji: The Next Level is an IMAX enhanced disc, my Vizio M series TV is not IMAX certified and I am still awaiting an IMAX firmware upgrade for my Anthem surround processor. But even without IMAX enhancement, the DTS:X soundtrack sounded spectacular. From the opening sounds of a jungle mixed into all channels to the effective use of wide, sweeping orchestral music throughout, this is a reference-quality soundtrack. Highlights include ostrich and mandrill attacks in chapters 5 and 10, respectively. As the mandrills chase the heroes across a shifting series of rope bridges, their screeching can be heard from all directions in a thrilling 360-degree soundfield.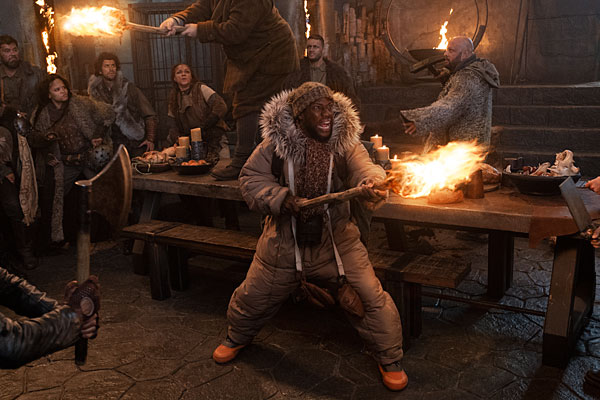 The standard Blu-ray disc contains a fair number of extras, but they are primarily interviews and behind-the-scenes features plus a gag reel. There's also a digital download code and a paper map with a QR code that provides AR interactivity on iOS and Android devices.
ULTRA HD BLU-RAY
STUDIO: Sony, 2020
ASPECT RATIO: 2.39:1
HDR FORMAT: HDR10
AUDIO FORMAT: DTS:X
LENGTH: 123 mins.
DIRECTOR: Jake Kasdan
STARRING: Dwayne Johnson, Kevin Hart, Karen Gillan, Jack Black, Nick Jonas, Danny DeVito