It Chapter Two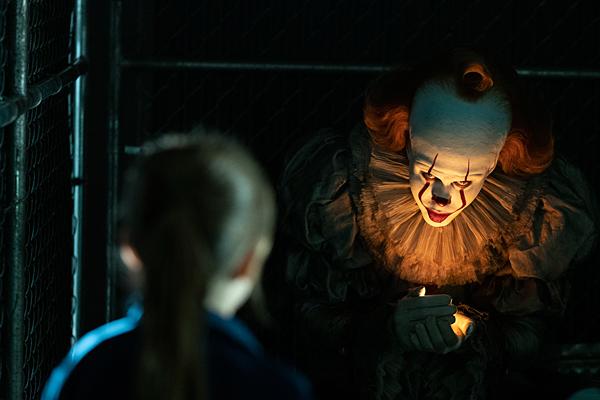 It Chapter Two
picks up 27 years after the kids from The Losers Club in the first film have grown up and moved on with their lives. The killer clown Pennywise has returned, and a phone call from an old friend brings them all back to the town of Derry where they must face their fears and confront a past that has damaged them in more ways than they know.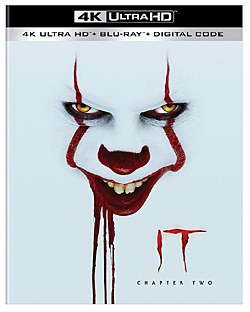 In part, this sequel to the 2017 horror remake is an intelligent, multilayered examination of how our childhood experiences greatly influence our adulthood for better or worse. However, the film within a film aspect of Chapter Two—flashbacks to the kitschy '80s era that made the first It so endearing, alongside its gathering of broken adults decades later—is often too laborious for its own good, despite many outstanding moments of pure terror.
It Chapter Two was shot with various ARRI cameras at 2.8K and 3.4K resolutions in the anamorphic 2.39:1 format and arrives on Ultra HD Blu-ray with both HDR10+ and Dolby Vision high dynamic range. My reference LG OLED65E6P TV handles Dolby Vision, so I used that to review the film. From the opening moments where carnival lights come into frame like sparkling jewels on black velvet, I knew the HDR was going to be fantastic. Whether it's the pop of car headlights or the amber glow of a lamp in restaurant, we get lots of nuance and flashes of rich color in this outstanding release.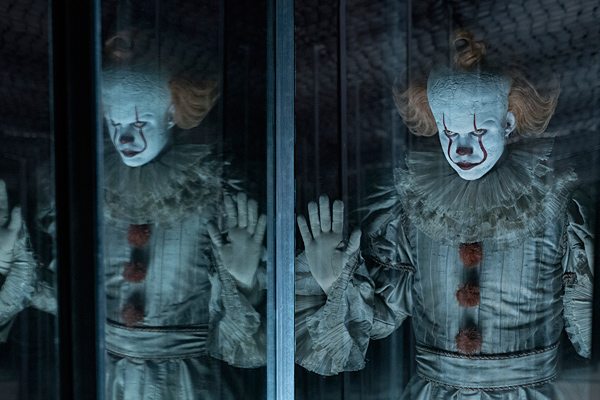 It Chapter Two includes a Dolby Atmos soundtrack on both the 4K Ultra HD and regular HD Blu-ray discs. In keeping with the branding of the format, this mix is very atmospheric, which is exactly what you want for a horror film. It also has superb low-frequency extension and makes excellent use of the surround and surround back channels. But overhead effects are subtle-to-silent most of the time, though they are hardly missed thanks to the great balance of the mix.
Only two bonus features are included but both pack a wallop. We get the director's audio commentary on both Blu-ray and 4K discs, and a 100-minute documentary on its own bonus Blu-ray that covers the making of the film with cast and crew interviews, behind-the-scenes footage, and more.
Ultra HD Blu-Ray
STUDIO: Warner, 2019
ASPECT RATIO: 2.39:1
HDR FORMAT: Dolby Vision, HDR10+
AUDIO FORMAT: Dolby Atmos with Dolby TrueHD 7.1 core
LENGTH: 169 mins.
DIRECTOR: Andy Muschietti
STARRING: Jessica Chastain, James McAvoy, Bill Hader, Isaiah Mustafa, Jay Ryan, James Ransone, Andy Bean, Bill Skarsgård