IMAX Announces Expansion of IMAX Enhanced Program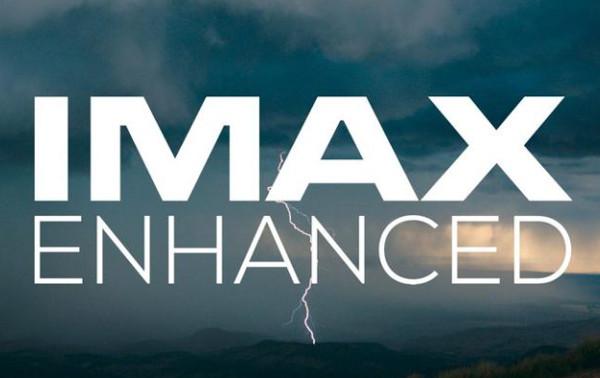 IMAX and DTS have announced a "significant expansion" of the IMAX Enhanced program they
launched a year ago
, providing a much-need shot in the arm to the fledgling ecosystem that hasn't seen much action of late.
FandangoNOW is expected to begin streaming IMAX Enhanced content in the U.S. this month (September) and Paramount Pictures and Sony Pictures Home Entertainment have announced a handful of movies that will get the IMAX treatment.
IMAX also announced that Anthem and StormAudio have joined the IMAX Enhanced camp, bringing the number of hardware partners to 14.
Sony announced that it will begin introducing IMAX Enhanced titles on 4K/Ultra HD Blu-ray, starting with The Angry Birds Movie 2 but offered no specifics on timing. Spider-Man: Far From Home and Jumanji: Welcome to the Jungle are also slated for IMAX Enhanced release, though no specifics were announced other than Spider-Man will include 45 minutes of IMAX's expanded aspect ratio.
Paramount's first IMAX Enhanced title will be Bumblebee, which will be available to streaming platforms and followed by Crawl, Pet Sematary (2019), and Rocketman. No timing or other specifics were announced.
To date, three IMAX Enhanced movies have been released on 4k Blu-ray and are available through Amazon and other retailers: A Beautiful Planet, Journey to the South Pacific, and Space Station.
In a press statement, IMAX and DTS said: "Through its expanding and committed studio relationships, IMAX Enhanced plans to add an ever-increasing number of blockbuster titles to deliver uniquely differentiated content in 2019 and beyond."
The list of brands that have met performance requirements set by IMAX and DTS include Arcam, AudioControl, Denon, Elite, Integra, Lexicon, Marantz, Onkyo, Pioneer, Sony, TCL, and Trinnov.
Definitive Technology and JBL Synthesis are the first speaker brands to take advantage of newly released IMAX Enhanced specifications for speakers and powered subwoofers.
For more information, visit IMAXenhanced.com.
Related:
Should I Invest in IMAX Enhanced AV Gear?