Should I Invest in IMAX Enhanced AV Gear?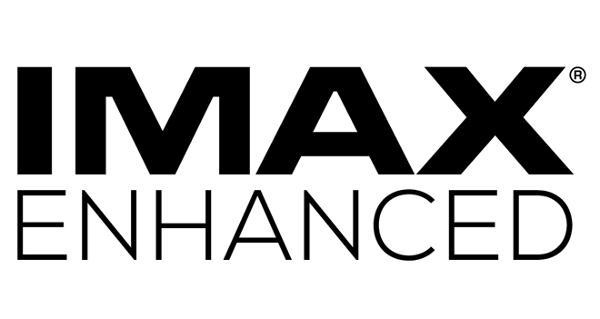 Got a tech question for Sound & Vision? Email us at AskSandV@gmail.com
Q Is there any reason why I should invest in IMAX Enhanced AV gear and discs? Do you think this technology can survive against the established Dolby and DTS competition? —David Riley, via email
A Before I answer that, let's review what we know so far about IMAX Enhanced, which is both a certification program and an end-to-end ecosystem for audio and video gear and content. On the video side, IMAX Enhanced is primarily a noise-reduction mode designed to provide optimal image quality when IMAX Enhanced movies and documentaries on 4K Ultra HD Blu-ray and streaming services are displayed on IMAX Enhanced-certified TVs and projectors; at present, enhanced content is available for streaming only via FandangoNow. Certain releases may also provide an expanded aspect ratio that matches how the image appeared in IMAX theaters, which feature a screen with an aspect ratio that's different than non-IMAX movie theaters.
On the audio side, IMAX Enhanced certification requires that AV receivers and preamp/processors provide a special IMAX mode intended to optimize the custom theatrical mix for playback on home systems, and in doing so replicate the experience of hearing a soundtrack in an IMAX theater. The minimum suggested IMAX Enhanced configuration is a 5.1.4 speaker layout, though a 7.1.4 configuration is recommended.
I wouldn't regard IMAX Enhanced as being in competition with Dolby and DTS. The program was actually launched in partnership with DTS, and the soundtrack on IMAX Enhanced discs and streams uses a variation on the same DTS:X codec currently supported by a wide range of AVRs and AV processors. Of course, all those same products also support Dolby Atmos — the dominant immersive audio format on the market. And the same can be said for Dolby Vision, an HDR flavor that enjoys a substantial lead over the HDR10+ format that's so far been used exclusively for IMAX Enhanced 4K Ultra HD Blu-ray releases. (It should be noted here that both Dolby Vision and HDR10+ content provide a base HDR10 option for universal compatibility with HDR displays.)
So, to answer your question (finally!), I wouldn't shy away from investing in IMAX Enhanced AV gear (and also discs, although only two examples are available as I write this). That's because the IMAX Enhanced AVRs and preamps that have been released (by Denon and Marantz, with more to come) provide compatibility with other immersive sound technologies such as Dolby Atmos and Auro-3D. And the available list of IMAX Enhanced TVs (so far, only high-end models from Sony) all also support Dolby Vision. Taking all that into account, buying IMAX Enhanced gear is all upside, with no downside.
For more information on IMAX Enhanced, including a FAQ page, visit imaxenhanced.com
Related:
IMAX Enhanced Program Gains Momentum
Denon and Marantz Expand IMAX-Enhanced Lineups
First 'IMAX Enhanced' Titles Arrive on 4K Blu-ray
IMAX Enhanced Home Theater Certification: What We Know So Far