Will Using an eARC HDMI Connection from the TV to My AVR Improve the Sound?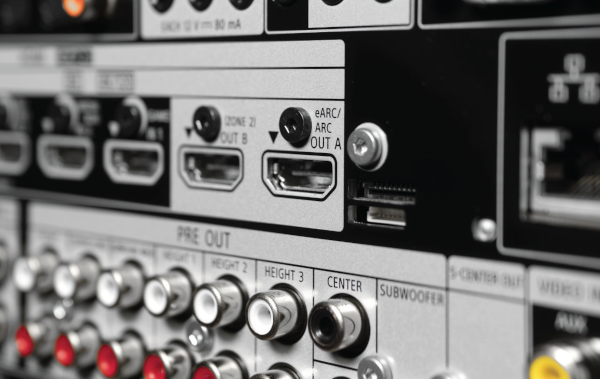 Got a tech question for Sound & Vision? Email us at AskSandV@gmail.com
Q I own a Vizio M65-J01 4K TV, a Roku Streaming Stick+ 4K device, and a Pioneer VSX-820 AV receiver. I've set things up with the streaming stick plugged directly in to the TV, and an optical cable from the TV to the receiver, as the Pioneer won't pass 4K images to the TV. My question is, can I get better audio by connecting the TV's eARC HDMI to the receiver? I don't believe the Pioneer supports eARC technology, but I'd like to get the best audio possible. Also, if making the connecting in this manner, what should the settings on the AVR be? Thank you for your input (see what I did there?). —Chris Murphy
A First off, I did see what you did there; well played. And here's my output!
Unfortunately, this is a moot point in your case. I looked up the specs and manual for your VSX-820 (now about 13 years old!), and it doesn't support ARC (Audio Return Channel) at all, let alone the updated and superior eARC (enhanced Audio Return Channel), so it looks like optical connection is the best you can do for now.
For an answer that might help others, let's assume your receiver was ARC-capable. ARC was introduced in 2009 as part of the HDMI 1.4 standard, allowing for two-way flow of audio and video signals over a single HDMI. Since ARC was designed to replace the S/PDIF digital audio outputs of the day, it is limited to handling the same compressed audio formats as S/PDIF — namely Dolby Digital, DTS, and PCM audio up to 5.1-channels. (ARC did increase bandwidth up to 1 Mbits/second versus S/PDIF's 384 Kbits/second.)
But, in my experience the ARC connection between components was always quite buggy so my company almost always uses the TV's Toslink optical connection versus ARC as it is just way more reliable.
In 2018, HDMI 2.1 was introduced, which brought with it eARC. Compared to its predecessor, eARC offers a higher maximum audio bandwidth of 37 Mbits/second and supports next-gen audio formats like Dolby Atmos and DTS:X at resolutions up to 192/24. This makes eARC far superior to the optical connection. And nearly as important, the eARC communication between devices is also way more reliable, which is why it is our preferred connection today (though, to be honest, my company still generally runs an optical cable as well).
Click here for more expert advice on all things audio and video.