The Hobbit Trilogy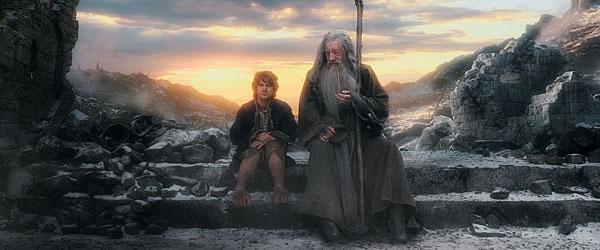 The Lord of the Rings
was a box office phenomenon, which of course meant demand for more movies. And lo, a prequel book had already been written, so after some wrangling Peter Jackson returned to make another trilogy set within J.R.R. Tolkien's fantastical universe. Taking place 60 years before the start of
The Fellowship of the Ring
,
The Hobbit: An Unexpected Journey
gives us Bilbo Baggins (Martin Freeman), content to go about his safe, humdrum existence, until fate and a tall, pushy friend sweep him up in an incredible adventure.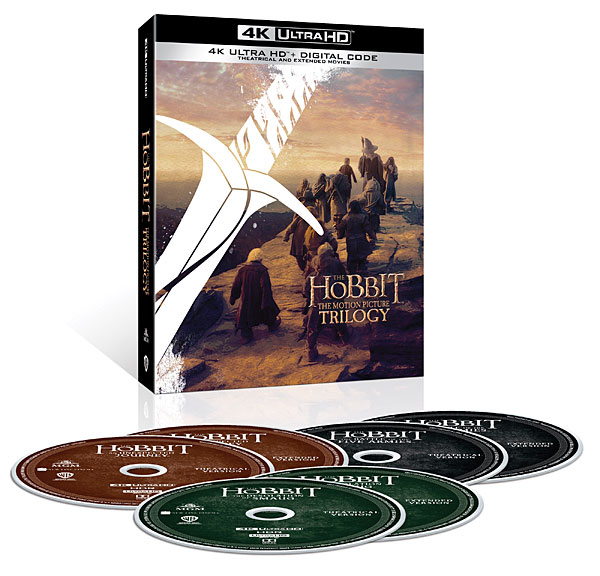 Gandalf the Grey (Ian McKellen) tells us that "all good stories deserve embellishment," and with the help of the great Guillermo del Toro, The Hobbit's script was expanded to include material not in the book. The decision helped to embeefen the story and fill out a trilogy, which included The Desolation of Smaug and The Battle of the Five Armies. Many deliberate choices contribute to the unhurried pacing, as evidenced in a prolonged dinner sequence that introduces all of our dwarf heroes. Similarly, Smaug the fire-drake doesn't show himself until almost two hours into his movie (longer in the Extended Edition, each included here on its own disc), and even then he doesn't do much desolating, but Battle manages to fit five armies' worth of action into the shortest of this bunch.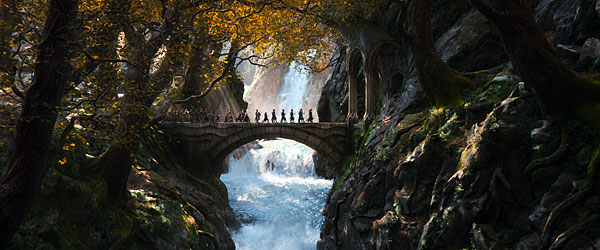 All three movies made their home debut on outstanding Blu-ray discs, yet Warner's 4K reissue blows them all away. They were initially captured on 5K digital video at a then-controversial 48 frames per second versus film's standard 24, with the original computer-generated visual effects rendered at 2K quality, now upsampled. The level of clarity here is a rare and wondrous thing, even deep into the Ultra HD age. We've mentioned the precise texture of the weave of clothing in other disc reviews, but these Hobbits go even further, revealing the tiniest fuzz within the thread. They were also shot in real 3D, and even in 2D here we have a remarkable sense of the dramatic three-dimensional scenarios that Jackson was staging. High dynamic range creates a distinctive, engaging look for both sunlit and moonlit scenes, with peak brightness flexing at the tip of Gandalf's staff once again as well as on the mystical Arkenstone, peeking out from lesser treasure with an undeniable glow. Flames flicker brilliantly, such that the trilogy's palette is often dominated by orange, in addition to some lush forest greens and a purposeful reduction to a near-monochromatic palette as suits the mood. Matte lines can be evident at times, and the digital de-aging of a certain elf is mildly creepy, but Jackson was adamant that the vintage VFX would not be re-rendered with modern technology and hindsight.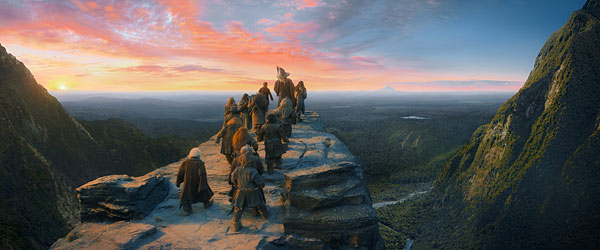 Audio has been upgraded from its previous 7.1-channel mix to Dolby Atmos, flaunting a real eagerness to exploit the height effects, often in unexpected ways that amplify environmental cues in many scenes. Surrounds are highly active and the bass will give your sub a workout, perhaps most thrillingly during the thunder, lightning, and avalanches resulting from a fight between titanic stone giants (Unexpected Journey). Smaug's booming voice has never sounded more terrifying, especially in an intense encounter where he stalks over our heads, dripping doubloons as he goes. Little sonic touches elevate the level of engagement: creaking wood, the jingle of a barefoot walk through mounds of gold coins, a flitting bat, the sustained echo of a battle cry. Jackson's sound team also exploited resources to more lighthearted effect, making a flying piece of cheese, the stacking up of empty wine barrels, and unbearable snoring during sleep all more fully realized than they had to be.
Like its brother release, The Hobbit Trilogy includes no extras whatsoever. You simply get the Theatrical and Extended cuts of the movies on six Ultra HD Blu-rays, and again on Digital Copy.
An Unexpected Journey (2012)
LENGTH: 170/182 mins.
The Desolation of Smaug (2013)
LENGTH: 161/186 mins.
The Battle of the Five Armies (2014)
LENGTH: 144/164 mins.
ULTRA HD BLU-RAY
STUDIO: Warner
ASPECT RATIO: 2.39:1
HDR FORMAT: Dolby Vision/HDR10
AUDIO FORMAT: Dolby Atmos with TrueHD 7.1 core
DIRECTOR: Peter Jackson
STARRING: Martin Freeman,
Ian McKellen, Richard Armitage, Aidan Turner, Orlando Bloom, Evangeline Lily, Lee Pace