Godzilla
Godzilla
franchise set the template for several movies to come, including
Kong: Skull Island
and the late-pandemic sensation,
Godzilla vs. Kong
. Here's the deal: After escaping a nuclear weapons assault (cloaked by authorities as a "nuclear test") in the 1950s, Godzilla went deep underground. But now he's back and is not alone: MUTOs (Massive Unidentified Terrestrial Organism), hostile creatures resembling a cross between a praying mantis and stealth bomber, have since hatched and aren't ready to play nice. Even worse, they're looking to reproduce, putting our planet at serious risk. Mixed in here somewhere is a family drama—Bryan Cranston from TV's
Breaking Bad
and Academy Award-winning French actress Juliette Binoche make early appearances—to give the story a human angle, but the movie really only kicks into gear after the monsters go at it, spectacularly decimating buildings, bridges, and skyscrapers in Honolulu and San Francisco as Godzilla seeks to neutralize the threat and restore balance to nature.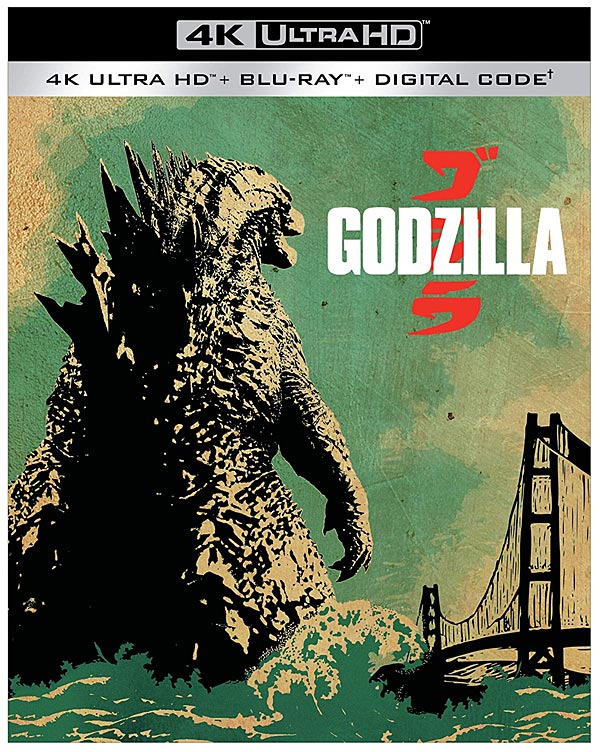 Godzilla was shot digitally at 2.8K resolution and mastered in a 2K digital intermediate format. That master was upscaled to 4K for the movie's Ultra HD disc release and graded in HDR10 high dynamic range. Given its source, the resulting image is impressively crisp: shots of research and military facilities have a solid, stable quality, and special effects shots in urban environments also display a satisfying level of detail. Godzilla is a dark-looking movie, and benefits greatly from the addition of HDR, which fleshes out features of helicopters swirling against dark oceans and adds dynamic pop to scenes in military control rooms and to Godzilla's white-hot fire-breathing.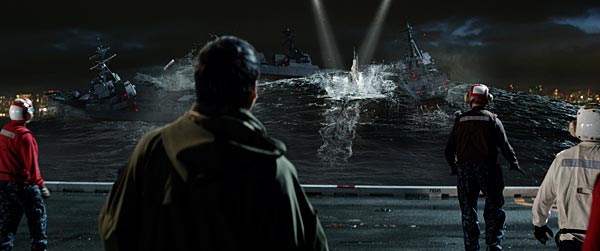 The real benefit to owning Godzilla on 4K disc is its gut-punching Dolby Atmos soundtrack. You literally feel the approach of the giant creatures, and when they smash through a high-rise building, that action has a gratifying sonic impact. Listened to in Atmos, alien metallic sounds emitted by a MUTO have a boundless quality—it's as if it's hovering hundreds of feet above you. Planes, trains, helicopters, missiles launched from military vehicles are all rendered in thoroughly immersive manner, with active use of surround and overhead effects panning.
Extras are all presented in regular high-def on the bundled Blu-ray disc version of Godzilla. There are short "reports" on the various creatures, along with behind-the-scenes discussions with director Gareth Edwards and the movie's producers and special effects supervisor—all recommended viewing only if you can't get enough of Godzilla. A Movies Anywhere digital download code is provided.
Ultra HD Blu-ray
Studio: Warner Bros.
Aspect Ratio: 2.39:1
HDR Format: HDR10
Audio Format: Dolby Atmos with TrueHD 7.1 core
Length: 123 mins.
Director: Gareth Edwards
Starring: Aaron Taylor-Johnson, Elizabeth Olsen, Bryan Cranston, Juliette Binoche, David Strathairn, Ken Watanabe, Sally Hawkins
As the first film to launch the MonsterVerse, a "cinematic universe" featuring enduring monster movie icons, this 2014 reboot of the