Fox Celebrates 'Die Hard' 30th Anniversary with Christmas-Themed Trailer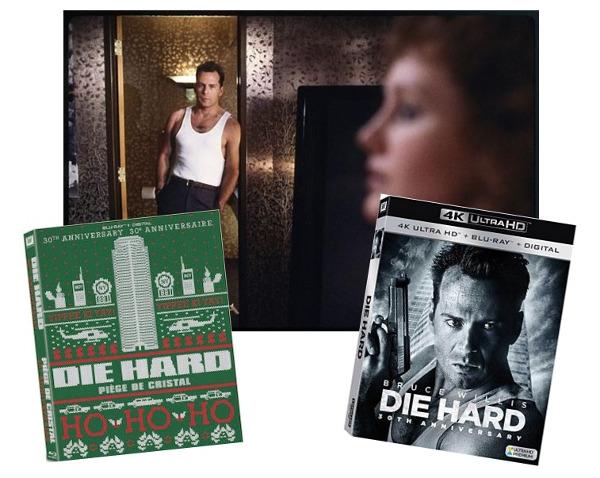 In case you forgot about one of the most charming — okay, crazy action-packed Christmas tales ever, the original
Die Hard
starring Bruce Willis— 20th Century Fox just released a "festive" Christmas-themed trailer for the 1988 movie.
The re-cut trailer (below) celebrates the movie's 30th Anniversary, while promoting the release of an excellent stocking stuffer: a repackaged 30th Anniversary Blu-ray Edition of the movie that includes four "exclusive holiday cards." The disc is selling for as low as $5.99 at some retailers. Read Sound & Vision's review here.
To get you in the Die Hard holiday spirit, Fox offered up a new take on a classic Christmas tale:
'Twas the night before Christmas, at Nakatomi Plaza,
The office party was festive, but soon interrupted by drama.
Hans Gruber and his men, had forced their way in,
And taken everyone hostage, trapping them within.
But how could they know, there was a cop up above,
John McClane had arrived, to win back his wife's love.
He would take them all out, winning everyone's praise,
Welcoming Christmas Day, with his favorite catchphrase.
YIPPEE KI YAY!
For those who haven't seen the movie in…oh, a decade or two, Bruce Willis is John McClane, a New York City cop who flies to L.A. on Christmas Eve to visit his wife at a party in her company's lavish high-rise. Plans change once a group of terrorists, led by Hans Gruber (Alan Rickman), seize the building and take everyone hostage, McClane slips away and becomes the only chance anyone has in this beginning-to-end heart-stopping action thriller.