Ferris Bueller's Day Off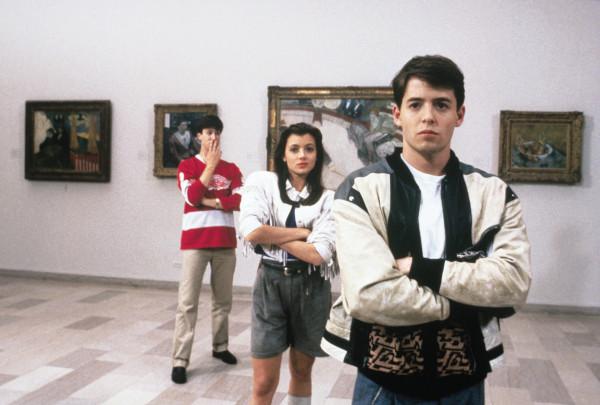 Privately, many of us have surely dreamed of being Ferris Bueller, although I'd wager that even more of us would simply love to have him for a best friend. In a career-defining performance from Matthew Broderick, no doubt aided by his stage background and with charisma to spare, the good-spirited Mr. Bueller plans one perfect day for himself, his girlfriend Sloane and his BFF Cameron before their next chapter begins.
It's a joyful few hours at that, albeit one that involves some fast talking, arm twisting, computer hacking and the occasional outright lie. The us-versus-our-parents vitriol of John Hughes' previous effort, The Breakfast Club, is tempered here by Ferris' loving relationship with his gullible mom and dad, and his inspired use of "fourth wall-breaking" (acknowledging the audience) pushes the movie into fresh comedic territory, one with an extraordinary amount of visual and musical style as well.
The 2.39:1 image as captured through the lens of director of photography Tak Fujimoto is rife with background details that come alive now in 4K as never before, bringing an inviting realism to Ferris' perfect world. During the striking Art Institute of Chicago sequence, the exaggerated grain on the extreme close-up of "A Sunday Afternoon on the Island of La Grande Jatte," as Cameron loses himself in the painting, is organically preserved. Later, the fun colors of the iconic "Twist & Shout" parade scene add to the feeling of celebration, as directed and choreographed by Kenny Ortega.
The many pop tunes that fill out the soundtrack display excellent fidelity and separation across the speakers throughout this Dolby Atmos remix, which also wonderfully serves Mr. Hughes' musical gags. Off-camera cues appear in the surrounds from time to time, and while overhead usage is restrained, it's there when we would hope for it, as when the Ferrari pays homage to the opening shot of Star Wars. The channels work together effectively too when Cameron unleashes his cry of ultimate suffering.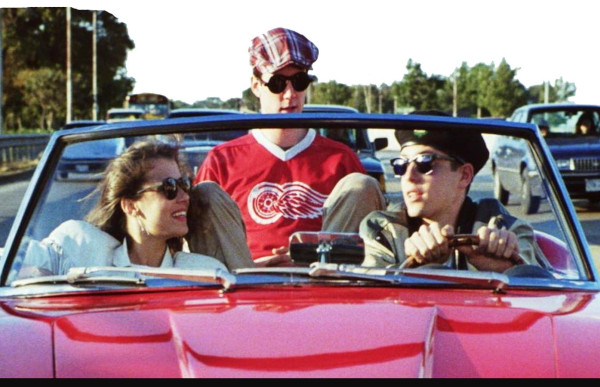 Ferris Bueller's Day Off represents John Hughes' one and only director's audio commentary, created for DVD and long unavailable otherwise but happily restored for the movie's Ultra HD debut. Additional legacy extras include a surprising amount of vintage on-set footage, one batch containing a deleted/alternate scene. A slew of featurettes from 2005 ably dissects the movie from various points-of-view, and the focus on actor Ben Stein is particularly intriguing. In these retrospective interviews, there's much talk about this being a timeless comedy, and Paramount's new disc is a great modern way for us to enjoy it forever.
ULTRA HD 4K BLU-RAY
STUDIO: Paramount, 1986
ASPECT RATIO: 2.39:1
HDR FORMAT: Dolby Vision, HDR10
AUDIO FORMAT: Dolby Atmos with TrueHD 7.1 core
LENGTH: 103 mins., PG-13
DIRECTOR: John Hughes
STARRING: Matthew Broderick, Alan Ruck, Mia Sara, Jeffrey Jones, Jennifer Grey, Cindy Pickett