February 2017 Top Picks at a Glance Page 2
Sony CAS-1 Compact Audio System: $1,000

Sony's CAS-1 is a carefully considered update of the upscale minisystems most big-name audio companies offered two or three decades ago. It's elegant, super compact, supports wireless streaming as well as hi-res files up to 24 bits/192 kHz, and delivers a wonderful near-field listening experience. Calling the Sony "a superb choice, reviewer Mark Fleischmann wrote: "You might wonder whether this slender amp-and-speaker package is worth a thousand bucks. What a quick glance at a photo doesn't reveal is how good the DACs are and how much they contribute to the system's resolution and voicing through both its own speakers and a great pair of headphones."
AT A GLANCE
Plus
Small-footprint amp and speakers
Streaming app
Hi-res capable
Minus
No analog line input
No S/PDIF input
No sub output
JL Audio Dominion d110 Subwoofer: $1,100

There are only a handful of companies true bass connoisseurs turn to for real-deal subwoofers. JL Audio is one of them, having built an impeccable reputation as a purveyor topnotch subs for the car and home for more than two decades. Resident subwoofer nut/bass critic David Vaughn marveled at the performance of the Dominion d110, JL's entry-level model: "While it doesn't go as deep or hit quite as hard as my reference subwoofers—nor should it, given the physical constraints of its diminutive size—it impressed me enough to make it my go-to recommendation for those who have concerns about space and aesthetics."
AT A GLANCE
Plus
Powerful bass for a compact sub
Performs extremely well with music and movies
Minus
Lacks last half-octave of deep bass you can get from larger subs

Elac Element EA101EQ-G Integrated Amplifier/DAC: $699

Elac, the German brand whose latest
Andrew Jones-designed speaker systems
have won accolades from
Sound & Vision
and others, has come up with an integrated amplifier that is both compact and multi-talented: The mini power block doubles as a USB DAC, a sophisticated room/subwoofer equalizer, a headphone amp, and an app-enabled Bluetooth receiver. All that in a chassis that's only 8.4 x 2.1 x 11.6 inches. Bottom line: The Element EA101EQ-G sits comfortably in the sweet spot where price, performance, features, and audiophile sound converge.
AT A GLANCE
Plus
Good power in compact form
Outstanding app-enabled subwoofer auto-setup
Onboard 192/24 USB DAC
Minus
No line outputs for external amp
Small display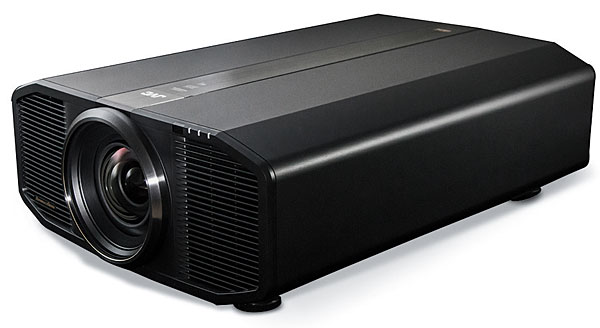 JVC DLA-RS4500 D-ILA Laser Projector: $35,000

Aimed at hard-core enthusiasts who want nothing less than a credible movie theater experience, the DLA-RS4500 is a flagship-caliber home projector. As JVC's first native 4K light canon, it represents a design departure for the company with its three 4096 x 2160 D-ILA imaging chips, laser light engine, and massive 18-element glass lens. All of which combine to deliver a positively stunning picture. "If you're out to get the best-looking 4K and HDR from a projector, I can't see much in the way of competition at or near this price point," concluded reviewer Kris Deering.
Plus
True 4K (4096 x 2160) D-ILA panels
Improved HDR support including HLG
Reference-quality optics
Minus
Fan noise can be intrusive
HDMI sluggish to sync
Native contrast not quite on par with rest of JVC line