District 9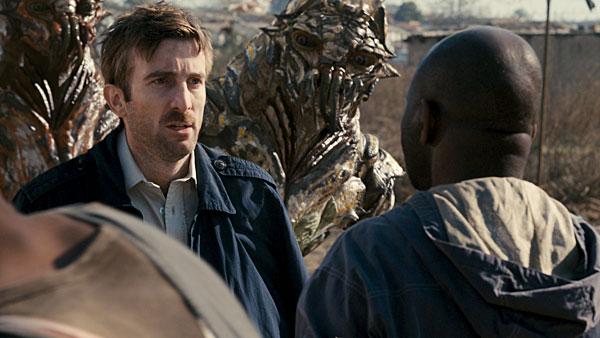 District 9
rises above its disparate components—there are multiple strong influences, everything from
Alien Nation
to the faux-documentary feel of
The Office
—to deliver a socially resonant story that's even more relevant a decade after its release. Like all good science fiction, its impact derives from how it weaves in the trappings of everyday life, perhaps illuminating our own foibles. Twenty years have passed since an enormous alien spacecraft arrived over Johannesburg, and the ship's strange, scaly occupants now fill a sprawling slum. It's time for all 1.8 million of these "prawns" to be relocated to a new district, a complicated process with unexpected consequences, for no one more so than project leader Wikus (the utterly brilliant Sharlto Copley), who suffers an ever-worsening reaction to some errant alien goo. He soon becomes the most sought-after man in South Africa, hunted by a soulless corporation with only a couple of reluctant new allies offering him any glimmer of hope.
The themes of immigration, exploitation, and intolerance are universal, but District 9, which was nominated for Best Picture and Original Screenplay, along with Visual Effects and Film Editing, is also thrilling, smart, and relentlessly entertaining. The movie is much bigger than its $30M budget suggests, in part because first-time director Neill Blomkamp craftily used sound to make his environments realistic. The new Dolby Atmos remix is simply breathtaking, with aggressive discrete channeling of voices, as when an unseen camera operator chimes in or even in subtle moments when a character's dialogue shifts from speaker to speaker during a moving shot. Overhead action is plentiful and organic, with frequent helicopters, police reports, PA systems, and myriad other little touches bringing it all to life. Bass is restrained but used effectively, particularly during the third act's top-notch extended firefight.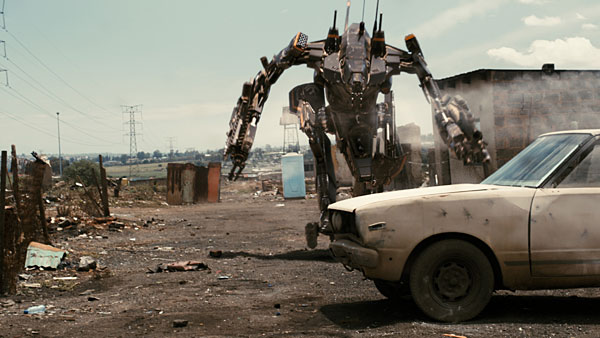 Because so much of the runtime is a movie within a movie, the eye accepts and forgives modest shortcomings in image purity and contrast. Wide shots are rife with detail and the CGI critters look beautifully ugly in 4K. HDR gives bright elements in the 1.85:1 frame new pizazz, appreciable in sunset scenes and in one especially fiery sunrise. Colors look spectacularly vibrant here, especially when compared with the included regular Blu-ray version.
That secondary Blu-ray ports most supplements from the 2009 release (generous "making of" content, director commentary, deleted scenes), dropping the once-de-rigueur BD-Live in favor of a bonus vintage Comic-Con featurette, which also appears on the 4K platter. A 4K Movies Anywhere digital copy is supplied.
Ultra HD Blu-ray
Studio: Sony, 2009
Aspect Ratio: 1.85:1
HDR Format: HDR10
Audio Format: Dolby Atmos with TrueHD 7.1 core
Length: 112 mins.
Director: Neill Blomkamp
Starring: Sharlto Copley, Jason Cope, Nathalie Boltt, Sylvaine Strike, Elizabeth Mkandawie. John Sumner