CES 2020 Preview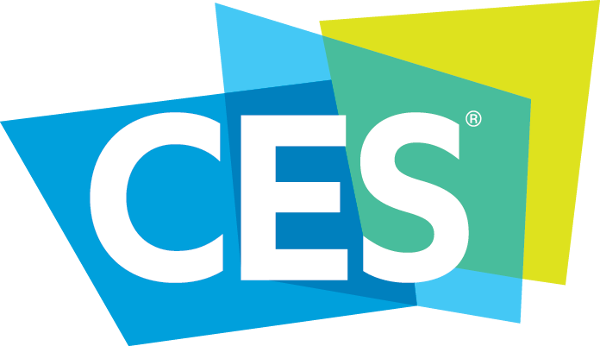 The news releases are starting to trickle in as companies gear up for the biggest technology trade show of the year —
CES 2020
— which opens Tuesday in Las Vegas.
Sound & Vision's CES coverage kicks off Monday, January 6 and, as usual, will be laser-focused on all things audio and TV/video. Here's a preview of a few of the products that will be formally introduced next week.

Klipsch will unveil a new line of wireless earphones and over-ear wireless headphones featuring active noise cancelling and app control.
Two of the models are built around an operating system that uses artificial intelligence and gesture control, along with voice control, to enhance performance. The T10 earphones ($649) are described as "significantly smaller and lighter" than wireless models currently on the market and designed to deliver increased dynamics and output compared with Klipsch's popular X10i earphones.
The T5 smart earphones ($299) feature an "enhanced, ergonomic design with an optimized signal boost antenna to ensure a high-quality, seamless Bluetooth connection" and come with a polished chrome wireless charging case that provides an additional 24 hours, extending battery life from 12 hours to 32 hours. Both models are slated for delivery in the fall.
Klipsch will also demonstrate the T5 Sport earphones ($229), which carry an IP-67 rating that makes them impervious to dust and water and come with a wireless charging case that features a "unique moisture-removal system." The T5 II earphones ($199), a second-generation version of the current T5, have been updated for "maximum comfort" and include six pairs of patented oval ear tips for a tight seal as well as a new slimmer brushed metal charging case that provides up to 24 hours of battery life. Both models are slated for release this summer.
Rounding out the new lineup is the over-ear T5 ($399) noise cancelling headphones due out this fall. The headphones feature "ultra plush" memory foam earpads, a lightweight design to ensure maximum comfort, and a rated battery life of 30 hours.
The Klipsch Connect App makes it easy to monitor battery level and includes an equalizer for personalizing the sound. For more information, visit klipsch.com.

LG LG Electronics (LG) will introduce a new line of "premium" soundbars designed in partnership with Meridian Audio that employ AI Room Calibration technology, which automatically optimizes sound by tailoring the soundbar's output to the specific acoustical characteristics of the room. The soundbar-only SN9YG and SN11RG models will be joined by the new flagship SN11RG, a 7.1.4-channel system that includes a pair of wireless rear surround speakers with up-firing drivers that help create a more immersive s surround-sound experience.
Google Assistant is also built into the soundbars for controlling compatible smart-home devices with voice commands.
As with LG's current soundbars, the new models will feature Dolby Atmos and DTS:X surround processing in addition to Meridian's Bass and Space technology, which boosts bass and widens the soundstage, and Image Elevation, which elevates the perceived height of lead instruments and vocals to produce a "more lifelike listening experience." Other common features include 4K passthrough, enhanced audio return channel (eARC), and an "advanced processing algorithm that upscales conventional file formats to near-studio quality."
Pricing was not announced.

Elite Screens will be demonstrating a motorized roll-up projection screen designed to mitigate the washout effects of interior room lighting. Compatible with short-throw and ultra-short-throw projectors, the Saker Tab-Tension CLR 2 screen uses multiple layers of a unique optical micro-structure to filter out light coming from the ceiling and off-axis. Measuring 103 inches (diagonal), the 16:9 screen is ISF-certified for accurate color reproduction and said to absorb up to 65% of overhead lighting when used with an ultra-short-throw projector in addition to enhancing image clarity and contrast.
Standard accessories include infrared (IR) and radio frequency (RF) remotes, a detachable keypad switch, and a 5-12-volt wireless projector trigger. The screen housing is made of corrugated aluminum with a white enamel coating. For more information, visit elitescreens.com.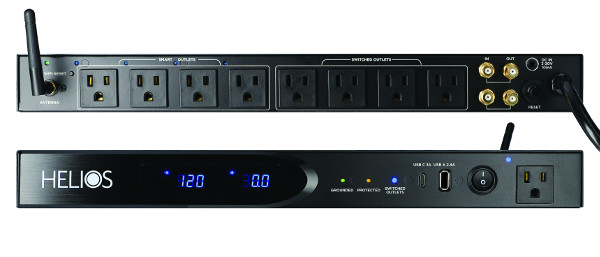 Metra Home Theater Group will introduce the app-controlled Helios Smart Power Surge Protector and Conditioner that turns non-smart components into devices that can be remotely controlled. In addition to enabling AC outlets to be turned on and off, the companion app can be used to create schedules for power usage.
Described as easy to set up and use, the low-profile power strip is rack mountable and has four app-controllable smart outlets, four switched outlets, two pairs of coaxial connections, plus one always-on outlet and two USB charging ports on its front panel. The 15-amp device is rated for up to 2,160 joules of surge protection and said to provide 65 dB of EMI/RMI noise filtration. For more information, visit metrahometheater.com.