CEDIA 2022 Preview: A Return to Normal Page 2
Harman Luxury Audio Group to Feature Classic JBL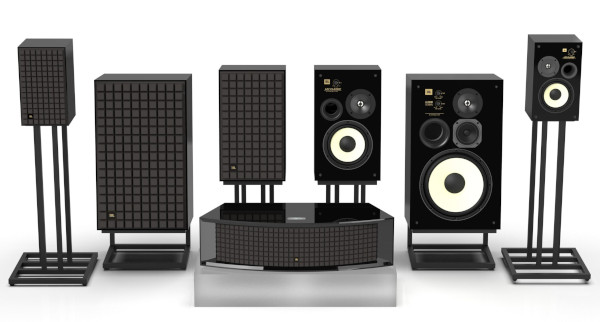 JBL will be in the CEDIA spotlight at the Harman Luxury Audio Group booth where the iconic brand is unveiling of a limited black edition of its Classic Series speakers. The new high-gloss finish, created using a multi-step painting processes, will be available on all four models in the line: the L100, L82, L52 passive speakers and the L75ms streaming music system. To complement the black finish, JBL is also introducing a subtle radius to the edges of the cabinets for a softer look and new gold labeling, including a gold logo on the speakers' signature Quadrex foam grilles
JBL is also introducing performance updates in the L100 and L82 models that take the sound to a new level, according to Jim Garrett, senior director of product strategy and planning. The updates include an upgraded woofer, refinements to the tweeter and midrange drivers, and an upgraded crossover design with dual gold-plated binding posts for bi-wiring. For more information, visit jbl.com.
Origin to Preview New Indoor & Outdoor Speakers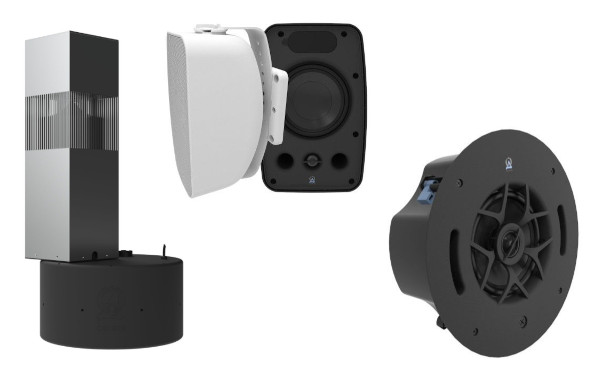 Architectural audio specialist Origin Acoustics will take the wraps off at least three new speakers, two of which are designed for use outdoors. The Ambisonic Big Bollard landscape speaker (left) is available in silver, black, or bronze with a round or square aluminum sleeve and houses a 10-inch woofer, 6.5-inch midrange driver, and round planar-magnetic ribbon tweeter designed to disperse sound 360 degrees. The system is rated to play down to 30Hz with 300 watts of peak power handling capability and designed to withstand the elements thanks to the use of a special Kapton coating.
The company will also unveil a line of surface-mount outdoor speakers, marking its entry into this category. The speakers are UV-resistant and carry an IPX6 rating, meaning they are impervious to heavy rain or water projected from powerful jets. The line will kick off with three models that mate a 5-, 6-, or 8-inch woofer with a weather-resistant 1-inch aluminum-dome tweeter in a sealed enclosure with an integral bracket that allows for vertical or horizontal mounting.
Moving inside, Origin will preview the PC60S, a beefy in-wall/ceiling speaker that mates a 6.5-inch woofer with a 1-inch silk tweeter in an enclosed, metal-back frame less than 4.5 inches deep for installation in spaces where standard 8-inch depth speakers won't fit. The speaker has front-mounted impedance settings and is concealed by a thin-bezel magnetic grille. For more on Origin Acoustics, visit originacoustics.com.
Ultimate Theater Demo: How Immersive Can you Get?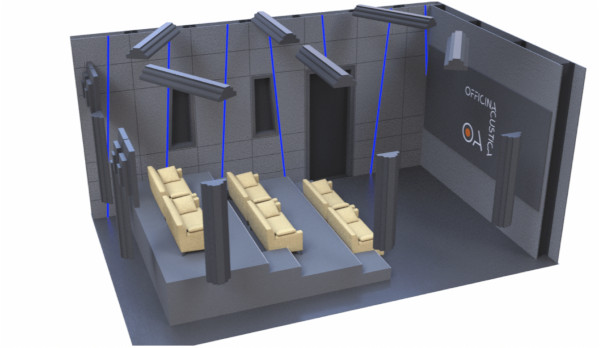 As we walk the CEDIA show floor next week one of our must stops will be CEDIA Booth 26097 where a number of high-performance A/V brands are coming together to stage the "ultimate private cinema demo." Trinnov Audio, McIntosh, Sonus faber, Officina Acustica, Kaleidescape, and madVR Labs are busy assembling a crazy-cool 11.12.6 system to showcase the level of immersion that's possible with a best-of-breed theater setup.
Trinnov's Altitude32 processor — big brother to the Altitude16 S&V reviewed favorably in 2021 — will provide room calibration and 29 channels of Dolby Atmos processing, while a mix of 19 McIntosh amplifiers drive the demo with a mind-boggling 14,000 watts of power directed to an array of 17 Sonus faber speakers, including 12 subwoofers!
Barco is pulling together an impressive video-projection setup that will use a 9,000-lumen Njord CS laser projector to light up a 165-inch-wide 2.35 Cinemascope screen from Seymour Screen Excellence. Images will arrive courtesy of Kaleidescape's Terra server and Strato C movie player. High dynamic range (HDR) tone mapping will be provided by madVR Labs' Envy Extreme video processor and its patent-pending Highlight Recovery and Contrast Recovery technology.
Italy's Officina Acustica is building outer shell of the demo space as well as an acoustically treated interior room featuring "highly engineered" treatments.
"Our goal this year is to show the industry the exceptional experience that can be realized with today's immersive private cinema systems when design and performance come together," said Trinnov CEO Arnaud Laborie.
Severtson to Feature Motorized Screens that Disappear
Arizona-based Severtson Screens will introduce a new series of motorized projection screens designed to roll up and disappear into the ceiling when not in use. The Deluxe In-Ceiling Series will be available in a variety of sizes and projection surfaces with (DST) or without (DSE) adjustable tab-tensioning. All screen surfaces are fiberglass-backed to provide increased flatness while reducing edge curl and roll up into a case with a trapdoor that opens automatically when the screen is lowered or retracted.
The screen can be operated in a number of ways — RF (radio frequency) remote control, IR (infrared) receiver, 5-12-volt trigger, or RS-232 — and is equipped with a "powerful motor that provides ultra-smooth quiet operation, extended durability, and reliable performance, according to the company.
For its DSE screens, the company recommends its Matte White (1.0 gain) material for dark rooms and Matte Grey (0.8 gain) to achieve higher contrast in rooms with ambient lighting. For tab-tensioned DST models Severtson offers several projection surfaces and optical coatings, including Cinema White (1.3 gain), Cinema Grey (1.0 gain), and SēVision 3D GX (1.4 - 3.0 gain). All optical coatings are also available with perforation on custom orders. Pricing was not announced.